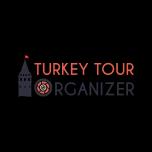 10 Things to do to be Turkish
Turkish people have travelled a lot from the center of Asia to Anatolia and today's Turkish person is a very complex character which distinguishes him from the other people living around Republic of Turkey. Here are 10 of the best significant things that will turn you into a Turkish and who knows, you may be called 'Turk' by your friends.
Say hi!
Learn how to say 'As-salamu Alaykum'. Yes it is in Arabic language and used to pronounce the name of God when you enter a new place. It means 'Peace be upon you' People will immediately respond you warmly saying 'Wa Alaikum-Salaam' which means 'and upon you Peace'.We actually say 'Merhaba' to greet each other in Turkey. Merhaba has Arabian roots as well but 'As-salamu alaykum' is more like official and everybody will respect and consider the person using these words as trustworthy. As a tourist, when you enter a shop, tea house, someone's house and even your transfer vehicle, use these words to start a warm conversation. Turkish people will love it and you will see it changes the way they treat you.
Drink tea!
Drink a lot of tea; black regular tea. But not in porcelain cups or big coffee mugs. You may be served with those considering that you are used to them but you are in Turkey, right? Leave your traditions back home and drink tea as we do like the small glass underneath. The glass with thin belly we call it and makes us drink tea in small portion and always hot. If you are offered tea in a place you go with a glass like that, that means you are in the off the beaten path since touristy destinations are experienced enough to have big mugs and cups to serve you tea and coffee. Why drink the hot beverages you are used to while travelling in Turkey? Did you know that Turkey is the only country in the world producing tea out of the Equatorial zone? Because of the weather conditions in the Black Sea region of Turkey where tea is produced, tea is covered by snow in winter hence no pesticides are used so you are drinking the most natural tea of the world while in Turkey.
Hospitality
Turkish people are very hospitable. I know hundreds of tourists who were surprised of the hospitality and warmth of the people they are seeing for the first time in their lives. It is a very normal tradition for us and hosting these people in our houses and offering them food and beverages are very honorary for the people living in Anatolia. You will be considered 'God's guests' which means, God is sending those people to the house of the Muslim so showing generosity is a good deed. You can be hospitable as well while travelling. Carrying a small pack of delight or candies that you can hand out to the children. You don't really need to have a house to be hospitable and you can show your hospitality and modesty by sharing. Bring some candies or chocolate that is not available in Turkey and hand them out to the people showing you hospitality. You will see the difference it makes. I never forget the big bottle of Zinfandel brought to my house by the American family that I invited for dinner. It really made my and my fathers day.
Be Punctual!
10 minutes is 30 minutes in Turkish language and arrange your timing accordingly. Please don't worry about your transfer and flight, they will take place and take off on time but when it comes to asking you to take a break for5 minutes or hold on a minute, that means it will definitely take longer than actually promised. How does this happen? Nobody knows and please don't judge anybody for that but be prepared. So if you are late for a pick time to a tour or a meeting time your guide will give you, no need to be that sorry, we totally understand you since we do the same thing frequently in our lives. A Turkish man or woman might have lived punctual all his or her life but after getting married or during relationship, he or she will have to learn and get used to the Turkish 10 minutes.
Be precise about measurements and distances!
As 10 minutes is actually half an hour for Turkish People, you should be aware when talking about measurements and distances. So don't really bother about the real distance between you and the shop in the corner of the street, if it is nearby, it is around a hundred, otherwise it is 500 meters. A person asking directions will find it anyway so just show them the direction and tell them a hundred or five hundred, they will get there eventually and will appreciate that. When my partner Erkan rented a house in Istanbul before moving to Cappadocia, he was informed that the tram stop was just 5 minutes away. He had walked 30 minutes every day to get to the tram for work. He may have thought about bad things about his landlord but when you misinform someone once, they will understand that you may be confused about the original range in between you and the place asked.
Watch Bulldozers and Excavators!
May be the second national sport of Turkish people. If you find a bulldozer or and excavator on duty, watch it. Trying to understand how those machines function and what they are doing in that construction site is a great way of spending time at leisure in Turkey. People will slowly gather among the big machines and enjoy watching them work while smoking and chatting with their friends. You can make friends over there which will be a local experience. Finding out that Turkish people are not the only ones watching those big machines work will make them feel healthier and happier.
Trust your foreign language!
Turkish people trust their English so you should trust your Turkish. Memorize some words and verbs that will be crucial to you during your travel and with body language and increasing your voice, there is nobody that cannot understand you in Turkey. It may seem impossible while reading this in your hometown miles away from Turkey and if you are going to travel to Turkey this year, why not give it a shot? In a small less touristy street of Istanbul, ask someone the directions to a nearby tourist attraction and you will be surprised that you understood properly how to get there with the number of 'go's and signs to turn left and right shown you with the body language. Try it back home, language barrier brings us together.
Play Backgammon
Backgammon is the oldest board game known in this world and learn how to play it properly before coming to Turkey and surprise everybody. My partner lost a game against an American this summer and he still sees nightmares of dices and checkers raining upon him. If you want a Turk never forget you, beat him among his friends with Backgammon and be legendary. There are many online websites that you can visit and play with random people to develop your backgammon skills. A tip while playing backgammon in Turkey, ask your opponent to use coffee cups and tell them they shall not attempt to cheat you and watch them as they play as well, never keep looking at your own checkers.
Go to a tea house
Kiraathane or Kahve are social centers of Turkish men. Especially in rural areas, you will see them sitting, chatting and drinking tea with their friends. They are playing cards and backgammon as well so it will be a nice stop to see this portion of life in Turkey. People are going to cafes and bars in the big cities but Tea Houses are still big in Turkey for men. Women are in their houses doing the same thing as the men. They are not forced to stay home but they don't have same facilities like men in the countryside so don't be surprised to see men only in those places. Take a seat, play backgammon and show off with your Turkish there and make friends.
Go to a Turkish Bath
Turkish baths were inspired from the Roman Baths in Anatolia and they were used by the different Turkish tribes by changing the structure a little bit. The Roman baths were bigger and with had more sections but Turkish baths are with two sides, changing rooms and bath. Unfortunately with technology people are not really fan of Turkish Baths right now if you find a real local one, dive in. Hospitality will be shown and you will feel very relaxed after the traditional soap massage done by a tellak; the person who works in the Turkish bath and gives you that massage. He will be harsh doing the massage to relive you so please don't think that he has personal problems with you. That's the way it isin Turkey and me and Erkan always consider the Turkish baths places that beat you up from the top to the toe and you appreciate it by paying money and tipping the tellaks.
Do you feel Turkish already? Come to Turkey than, I will do our best to teach you how to be Turkish.
------------------------------------
Would you like us to tailor you a private itinerary that lets you localize with Turkish people? Benefit from our expertise. We offer tailor-made tours to Turkey for all interests and desires, from romantic honeymoons and scenic self-drive road trips to photo tours with experienced photographers and cultural tours in major destinations. We arrange everything for your Turkey Tours, including hotel bookings, airport transfers, guided tours, and top-notch experiences. We want you to have a great time in Turkey and make sure your trip is a memorable one as we have escorted so many tours in Turkey personally. Imagine dealing with only one person for all your travel details, receiving customized itineraries and recommendations which will suit exactly your travel interests. Contact Turkey Tour Organizer to get a personalized day by day itinerary for your trip to Turkey.
Kadir Akın
Kadir Akin is the managing partner of Turkey Tour Organizer Co. and a highly skilled travel advisor and tour guide. Kadir has worked in the tourist sector for more than 15 years, and he has a wealth of experience in trip planning and offering first-rate guiding services.
Whether visiting historical sites, trying the food, or finding off-the-beaten-path jewels, traveling with Kadir as your tour guide ensures a genuine and educational experience. Anyone looking for an insider's view of Turkey will find him to be a reliable and sought-after guide thanks to his love for his country and commitment to his profession.
Frequently Asked Questions