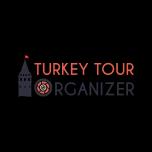 It is an experience that is unmatched anywhere
If you're wondering what that is, we've got you covered. A Gulet (sometimes spelled Gullet) is a traditional wooden yacht made on the Turkish coast. They are the perfect way to experience the turquoise waters of the Mediterranean and Aegean Seas. With 4-8 staterooms, ensuite bathrooms with showers, and a full crew—Gulet cruises are the perfect way to relax, enjoy water sports, feast of some of the best cuisine made right on your own boat, and explore hidden coves and tucked-away beaches. Picture this: waking up in a secluded bay, diving into the crystal-clear waters while your crew prepares the most delicious and hearty Turkish breakfast. Sailing along the rocky shores dotted with mountain goats and wild donkeys roaming between the ancient olive, fig, and pine trees. Stopping to stroll around charming villages, local Gulet tours of ancient cities, and kayaking from the yacht into mysterious coves and caves.
Gulet cruises are available entirely private—perfect for family vacations and just relaxing in your own little bubble, or they are available with others—perfect for those who want to meet other like-minded travelers along the way. Each couple has their own private room with ensuite bathroom and shower—although sleeping on the deck under indigo skies and twinkling stars, often becomes the favorite way to drift into a gentle slumber for most.
We have many gulet charter and gulet cruise options for almost any budget. Send us a message here and let's get you on that deck.
Our Recommended Gulets in Turkey