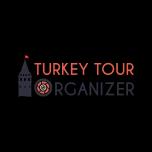 Sententious Wedding in Edirne
Did you know that the biggest Synagogue of Europe is located in Edirne city in Turkey? Besides, there is bigger news from The Grand Synagogue of Edirne now. Gunes and Harun are getting married there in the end of May which will be the first wedding ceremony after 41 years. I have to add the fact that Gunes's parents were the last couple to get married in The Grand Synagogue of Edirne. Closed for 4 years by then, Gunes's father got the synagogue cleaned for his wedding ceremony in 1975.
When the Jewish communities started to settle into the Ottoman land in the end of the 15th century, Edirne was just another city they had chosen. Many synagogues in Edirne were burnt down after a huge fire in the late 20th century which required a bigger one for the Jewish community living in the city. The biggest synagogue of Europe was built in Edirne which was closed because of decreasing number of population in 1971. 1975, parents' of Gunes got married there after cleaning the structure but years have not been fair to the building. General Directorate of Foundations has been running a restoration process for The Grand Synagogue of Edirne since 2010 and recently reopened the temple again for its community.
Rifat Mitrani is very excited about the wedding of his lovely daughter who will be marrying in the same place as he did with Sara in 1975. Mr. Mitrani's parents were living in Edirne for the last 6 centuries. A big number of Jewish community is expected to join the wedding ceremony of Gunes and Harun which will be conducted by the mayor of Edirne city.
------------------------------------
Would you like us to tailor you a private itinerary, including the Grand Synagogue of Edirne City? Benefit from our expertise. We offer tailor-made tours to Turkey for all interests and desires, from romantic honeymoons and scenic self-drive road trips to photo tours with experienced photographers and cultural tours in major destinations. We arrange everything for your Turkey Tours, including hotel bookings, airport transfers, guided tours, and top-notch experiences. We want you to have a great time in Turkey and make sure your trip is a memorable one as we have escorted so many tours in Turkey personally. Imagine dealing with only one person for all your travel details, receiving customized itineraries and recommendations which will suit exactly your travel interests. Contact Turkey Tour Organizer to get a personalized day by day itinerary for your trip to Turkey.
Kadir Akın
Kadir Akin is the managing partner of Turkey Tour Organizer Co. and a highly skilled travel advisor and tour guide. Kadir has worked in the tourist sector for more than 15 years, and he has a wealth of experience in trip planning and offering first-rate guiding services.
Whether visiting historical sites, trying the food, or finding off-the-beaten-path jewels, traveling with Kadir as your tour guide ensures a genuine and educational experience. Anyone looking for an insider's view of Turkey will find him to be a reliable and sought-after guide thanks to his love for his country and commitment to his profession.
Frequently Asked Questions