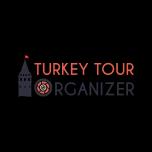 Turkey is a bridge in between Europe and Asia in between Mediterranean and the Black Sea. Anatolian penninsula sits on two big continents like Africa and Eurasia. This created the snow capped mountains no differnet than the tall mountains of Mid Europe, US and Canada. Living four climates of the year, Turkey offers amazing opportunities for ski passionates. Here is the top 8 ski resort areas of Turkey.
Uludag, Bursa
Uludag is the first ski resort area that comes to mind when you are talking about winter. It has always been the dream winter vacationing of Turkish people as Uludag appeared in many Turkish movies and documentaries. The cable car taking you to the resort area is a breathtaking journey and works with full capacity in summer as well because of the phenomenal foresty landscape underneath. Uludag has the best infrastructre for ski lovers. There are teleskis and chairlifts for all types of skiers. There are available tracks for all type of people and all ages. Ski instructors are all on duty for training and teaching new comers to Uludag. As the area has many ski resorts, nights are very attractive as well. Outdoor parties attract many people around the open fire. The popularity of Uludag is coming form the proximity to Istanbul as it was the closest winter resort area for the upscale Istanbul vacationers. Today, you are able to come across foreing tourists stopping for a snow ball fight break during their tour in Turkey.
Erciyes, Kayseri, Cappadocia
Erciyes ski center is only 30 kilometers away from the Kayseri Erkilet Airport. Luckily, Turkish Airlines didn't charge excess for skiing equipment. We wish they will continue for the next winter season and bring more ski lovers to the city. Erciyes ski center is one of the fastest devoloping resort areas of Turkey. Cable car is taking you to 3200 meters, only 700 meters below the summit of the legendary Erciyes volcanic mountain. Daily trip to the summit is possible as well if you like mountain climbing. There are a few hotels located on the mountain but the city is so close to the skiing center that there are great number of people staying in the city and using the shuttle bus services of their hotel. Besides, Kayseri has the busy Erkilet airport used by the tourists of Cappadocia. This makes it very easy to combine winter vacation with a cultural experience as well. Hot air balloons of Cappadocia continue to fly during winter as well and many tourists are impressed by the snow covered landscape of volcanic cappadocia. As Cappadocia's tourist attractions are only 1 hour away from Erciyes, it is very convenient to combine your winter vacation with a memorible Cappadocia escapa.
Sarikamis, Kars
If you are looking for a crystal snow that is available in the Alps, Sarikamis is the best skiing center of Turkey. Besides the beautiful snow and the landscape there, Sarikamis became very popular in the last two years in between Turkish instagram enthusiasts. People are using the Turkish Orient Express from Ankara to Kars city which takes around 12 hours. There is a growing interest every year that it is impossible to find a seat or a cabin in the Dogu Ekspresi train. However, Kars has a small airport nearby the city which makes access to Sarikamis and the city center easy. The city of Kars is also beautiful due to the Russian influence. Also, there is a beautiful ancient city named Ani which was a great trading center on top of the Silk Road. The Cildir lake is also worth seeing, freezes the whole winter and you can rent traditional horse charts for a tour on the frozen lake. It is always impressive to watch the local fisherman breaking the ice and fishing on the frozen lake of Cildir. Due to the popularity of Kars and Cildir Lake, Sarikamis is enjoying a growing number of local and international tourists.
Davraz, Isparta
Davraz ski center is located only 2 hours away from Antalya city which is our tourism capital in the Mediterranean. As Antalya attracts millions of tourists every year, Davraz makes it very easy for those interested in culture as well. Davraz is just one of the summits of the Lake Region of Turkey and one can easily start from Antalya, explore the ancient cities located on the slopes of the Taurus Mountains like Termessos and Sagalassos. You can enjoy a winter break from December to March at Mount Davraz and get back to Antlaya easily after beautiful memories. Like many other ski resorts of Turkey, Davraz's location is very convenient for a winter break with cultural excursions. With two chairlifts, 1 T-bar and 2 baby lifts, Davraz is able to satisfy almost all types of skiers. You can reach Davraz from Antlaya or Isparta airports easily.
Kartepe, Kocaeli
The best advantage of Kartepe is the proximity to Istanbul. It is only 1,5 hours away from Istanbul. This is of course timing without any traffic. Who goes skiing in rush hour by the way :) Kartepe is divided to four sections. While Kartepe has a chairlift, Karliktepe has teleski, Geyikalan has a cable car and finally Kadikonagi has a chairlift as well. With 14 tracks available, Kartepe's total tracks reach up to 26 miles. Any type of skiers can find themselves a track in Kartepe. Especially Masukiye road surrounded by forests are making the area convenient for campers and hikers. One can easily book a lodging in Sapanca area and embellish his Turkey road trip with a nice ski break.
Palandoken, Erzurum
Palandoken is the best ski center in Turkey with infrastructure. Tracks are streching around a hundred kilometers as well as a six kilometer long night track. The elvation is around 3200 meters in the resort area with a restaurant on 3000 meters. Besides the quality of its snow, Palandoken has 5 chairlifts, 1 teleski, 2 baby lifts and 1 gondola. The area was developed for the Universiade took place in 2011. While you are able to take advantage of the long tracks and cable cars of the ski center, you can also avoid the big 5 star hotels and get a mountain bungalow for yourself. It is also just 35 minutes to get to the ski center form Erzurum airport which makes it one of the easily accessible good ski centers of Europe.
Kartalkaya, Bolu
Bolu is 'the' city comes to someones mind when you are talking about a good chef. Most of the hotels in the coast have restaurant chefs from Bolu city and food is all we imagine when the topic is this city. It was surprising for me to learn that Bolci was produced in Bolu which is a brand of Turkish chocolate you can find almost in all truck stops on our highways. Bolu also located in the middle of the highway in between Istanbul and Ankara. The landscape is challenging over there which made the Turkish government build one of the longest tunnels of Turkey on the mountains surrounding Bolu city. That landscape though, creates a beautiful landscape for the Kartalkaya ski center. Kartalkaya ski center is located on 2000 meters and snow thickness is reaching to 2 meters in winter. While this elevation brings pine forest covered mountains around the resort area, Kartalkaya has ski tracks of international standards suitable for alpine skiing.
Yildiz, Sivas
Sivas is famous for the great Seljukian monuments located in the city center. The city was a center of education during the Seljukian and Anatolian Municipalities period. Sivas is also important for the Turkish people as Ataturk held one of the congress of independence in Sivas city. Today, the building is used as a Museum of Etnography. Besides all these tourist attractions, Mount Yildiz in Sivas is slowly becoming a popular ski center in Turkey. Like many other ski centers of Turkey, Mount Yildiz is easily accessible as well. Located only an hour away from Sivas Airport, Mount Yildiz offers everything a skier looking for. Mountaionous landscape of Mount Yildiz makes the snow season very long and sheltered from the winds. There are 2 chairlifts,teleskis, ski tracks of variouslength, a novice track, a sleightrack, and mechanical systemssuch as a moving walkway and T-bar. It has an artificial snow system which is very rare for the ski centers of Turkey. Another surprising amenity for the skiers is the ice park. It has a two hundred square meter ice skating hall, a cafeteria and a panoramic terrace. You can rent your skates there easily like in christmas markets of Berlin. That especially cathces a lot of attention of the children.
------------------------------------
Would you like us to tailor you a private itinerary including a nice ski resort in Turkey? Benefit from our expertise. We offer tailor-made tours to Turkey for all interests and desires, from romantic honeymoons and scenic self-drive road trips to photo tours with experienced photographers and cultural tours in major destinations. We arrange everything for your Turkey Tours, including hotel bookings, airport transfers, guided tours, and top-notch experiences. We want you to have a great time in Turkey and make sure your trip is a memorable one as we have escorted so many tours in Turkey personally. Imagine dealing with only one person for all your travel details, receiving customized itineraries and recommendations which will suit exactly your travel interests. Contact Turkey Tour Organizer to get a personalized day by day itinerary for your trip to Turkey.
Erkan Dülger
Erkan Dulger, a seasoned expert in the travel and tourism sector, has devoted more than 17 years of his life to planning wonderful journeys for people all over the world. Erkan has made a great career as a travel consultant and prosperous business owner. He was born with a deep enthusiasm for exploration and a desire to introduce people to beautiful places.
Erkan traveled to the United States in search of knowledge and practical experience, where he spent four years honing his craft while working at various hotels. He was able to better comprehend the complexities of the travel industry as well as the various demands and expectations of travelers thanks to this priceless experience.
Erkan had always dreamed of starting his own travel business, one that would reflect his passion for crafting extraordinary travel experiences. Erkan founded his own travel company in 2015 after realizing his dream via intense determination and strong faith in his abilities.
Frequently Asked Questions