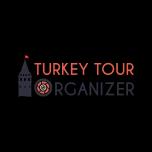 9 things to eat in Cappadocia
The region Cappadocia is located in the middle of Republic of Turkey. It is accessible from many big airports of Turkey and after some hours of driving from Antalya, Konya, Adana or Ankara. While arriving or landing in Cappadocia, volcanic landscape is the first thing you encounter but don't let it to lower your food expectations. Developments in transportation is making us to eat similar food almost all over the world and many international brands are not available in Cappadocia. But as a tourist, there are many local food options in Turkey that you must try while travelling. You can have your burger back home but when in Rome!.. Many legendary commanders you have studied in history classes had been messing in Cappadocia region before you came here. They dragged their hometowns culture and people to the region. We are not complaining since this has created the world famous, delicious and phenomenal Anatolian Kitchen. Fish, meat, vegetables, desserts, nuts; anything you can imagine is available in this country, yet in Cappadocia. Did you know that Turkey is the only snow covered tea producer in the world? That means no pesticides. Thanks to the 4 seasons, we grow bananas and kiwi as well so an ocean of food options awaits you in Turkey. Let's see the best options in the poetic region of Cappadocia.
Pottery Kebab
Our list starts with Pottery Kebab. You can find this kebab almost everywhere in Turkey but the best is made in Cappadocia. It is a very simple dish if you have pot at home. Throw the lamb or beef, tomatoes, garlic, green pepper, salt, black pepper and some chilly in it and seal it with dough. You don't need to be very careful about dough since you will not eat it. It is only used to keep the steam inside the pot and increase the taste. After three hours, you will eat a very tender and delicious meat of your life.
In many restaurants, the pottery kebab is served with sealed dough and you can experience to break the neck of the pot with a butchers knife. It is also educative to see your wife's stabbing skills so i recommend you behave if she accomplishes after a one shot. Please be careful while chewing since some clay might be in your plate. If the piece is small, don't hesitate to eat it but be advised that a dentist bill may not be covered by your travel insurance.
Turkish Ravioli
Turkish Ravioli is smaller than the Italian ravioli. The dough is made almost the same, flour, eggs, yeast, etc... The hardest part is cutting them in very small pieces and put the minced meat into it which has onion, black and red pepper. Preparations takes long and please respect the work done as you fill your spoon with Turkish Ravioli since it may have taken at least 5 minutes to make one spoon full of ravioli if we add the dough, cut and ingredient preparations. It is served with a filtered yoghurt dressed with butter and red pepper prepared in the pan which multiplies the taste. Sumac and mint is recommended to do the final touch before you attack your plate. If you are happy with eating fresh garlic, you can ask the waiter to add it to the yogurt as well which will smell very good in the rest of the day.
Aside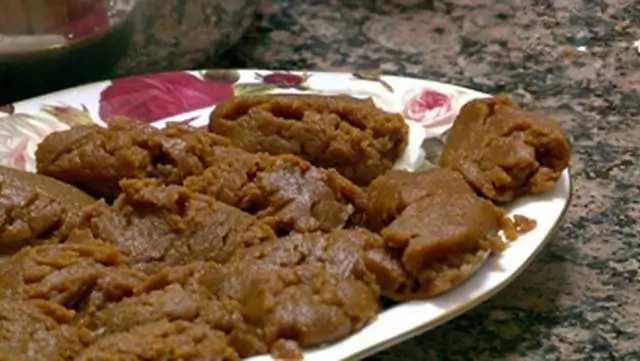 The easiest but sweetest dessert of Cappadocia; Aside! It is a very delicious combination of flour, water and grape molasses that are cooked slowly in a pan and my favorite; served hot! It can be consumed cool as well but the hotter the better. A small restaurant in Goreme make the best Aside of Cappadocia region and we will be happy to book a table for you if you ever planning to visit our region. If not, google aside on the internet and use maple syrup instead for grape molasses may not be available in your hometown.
Raisin
Simply dried grapes and yes the process is no different then any other places of the Earth. Cappadocia region has a very different types of grapes and because of the elevation and the soil, especially one type of a red grape is very good to dry under the strong Anatolian sun. Be advised they come with seeds but don't spit them around if you are not travelling with your younger sibling :) but chewing and swallowing is recommended. Especially the seeds are considered 'blood producers' by the locals in fact it is very rich in antioxidants. In many view-points of Cappadocia, you are able to taste them and they are very good friends with pumkin seeds; Next!
Pumpkin Seeds
One of the best friends of raisins of Cappadocia and yes with its best friend, available all over the region's hot tourist spots. Pumpkins are widely produced in Cappadocia region and the seeds are traded all over the country. They are extracted by machinery but best seed are the hand extracted seeds. Sun dried and roasted, you will like the taste of them. Good for bladder health, please don't ask why. If you are lucky, you can encounter with villagers dealing with their pumpkins and help them out. Of course we make pumpkin dessert, pumpkin soup and many other cuisine with them but here in Cappadocia, the flesh is so bad that even the animals avoid eating them. The flesh of the pumpkins are not wasted but used as a fertilizer for the potatoes that will be planted in the following year.
Koftur
Hard to spell right? Koftur is related to grape molasses and has a lot of it in it. Grape molasses is made by dehydrating the grape juice and koftur is made dehydrating the grape molasses so you have a chocolate like pressed grape sweet in your hand which lasts quite long. Koftur is prepared by grape molasses, water, flour and some starch cooked together. The hot and creamy mixture afterwards is slowly drained on a flat surface and cut in small pieces as in the photo to make them easily consumable and protectable. It is softer with less starch in it but both recommended if you are especially on the long walking trails of Cappadocia region.
Sundried natural Apricots
They are brown. They are not yellow like available everywhere and a little bit more expensive then the regular dried apricots. You can even find them with seeds in the inside and a quality check to the inside is recommended before you eat since you may be trespassing some other creature's house. A couple of worms will not be dangerous but source of proteins for your body and may be a good sun dried apricot is the best way of consuming them. Don't worry if they come without worms. You can buy apricot seeds which are very rich with vitamin B17. Stuffing the apricot seeds inside the sun dried natural apricots will be a very good snack besides the koftur, raisin and the pumpkin seeds.
Local Wine
Wine was first made in Black Sea and was carried to Cappadocia by the ancestors of Hittites. Volcanic terruar of Cappadocia region really enriches the character of the grapes and the cave cellars are heaven for aging the wine produced in this region. After centuries of production, Cappadocia region has a couple of indigenous grapes which will be very different than the wine you have been drinking so far. Altitude, soil and sun is all blended very well in the wine of Cappadocia which is seen in international grapes as well but I recommend Kalecik Karasi, Okuzgozu, Bogazkere and Emir to taste when in Cappadocia. Also do a wine tasting or wine cellar visit to one of the factories in the region which are worth to see thanks to the cellars and factories built into the volcanic hills of Cappadocia. Many restaurants are serving house wine as well but don't expect too much from them however they are still good to drink.
Gilaburu\-Guelder Rose
Viburnum Opulus or commonly named Guelder Rose is a native plant of Europe, Central Asia and Northern Africa but it is not very common in the kitchens of these continents. In fact, it is not common in Cappadocia region as well. In a couple of sites of Cappadocia, you are able to encounter and unfortunately not everybody is familiar with this beautiful small red fruits. Yes it looks like a fruit but it does not taste like a fruit. It is not consumed fresh and not recommended to eat directly as well since excessive consumption may end up with vomiting or diarrhea. People in Cappadocia are resting them in water until the sour taste disappears and then drink the juice of the plant which is very rich in Vitamin C and really supports the kidneys. You can find jars of Gilaburu in small spice shops of Cappadocia and worth to try and take back home unless you live in Australia. The plant itself is very beautiful as well and i hope you find them with flowers of fruits since it looks like a regular bush in winter.
------------------------------------
Would you like us to tailor you a private itinerary, including the delicious cuisine of Cappadocia? Benefit from our expertise. We offer tailor-made tours to Turkey for all interests and desires, from romantic honeymoons and scenic self-drive road trips to photo tours with experienced photographers and cultural tours in major destinations. We arrange everything for your Turkey Tours, including hotel bookings, airport transfers, guided tours, and top-notch experiences. We want you to have a great time in Turkey and make sure your trip is a memorable one as we have escorted so many tours in Turkey personally. Imagine dealing with only one person for all your travel details, receiving customized itineraries and recommendations which will suit exactly your travel interests. Contact Turkey Tour Organizer to get a personalized day by day itinerary for your trip to Turkey.
Kadir Akın
Kadir Akin is the managing partner of Turkey Tour Organizer Co. and a highly skilled travel advisor and tour guide. Kadir has worked in the tourist sector for more than 15 years, and he has a wealth of experience in trip planning and offering first-rate guiding services.
Whether visiting historical sites, trying the food, or finding off-the-beaten-path jewels, traveling with Kadir as your tour guide ensures a genuine and educational experience. Anyone looking for an insider's view of Turkey will find him to be a reliable and sought-after guide thanks to his love for his country and commitment to his profession.
Frequently Asked Questions