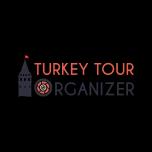 Ihlara Valley is a must see site in Cappadocia. Our regions most popular attractions are located within Nevsehir province in cities like Uchisar, Goreme, Avanos, Ortahisar and Urgup. However, there is so much to see around these cities as well such as the Ihlara and Soganli destinations. My next topic will be a day in Soganli Valley.
Ihlara valley is a gorge created by Peristrema stream coming from Melendiz Volcanic Mountain. The stream slowly carved the soft volcanic tufa rocks of the area and created the Ihlara Valley in millions of years. The Valley itself is like an oasis in the middle of nowhere within the vicinity of Aksaray province. The micro climate inside the valley protects the vegetation from winter frost and Peristrema stream continues to flow througout the year. It is also one of the two sweet water sources of the other popular attraction of Cappadocia visitors; The Salt Lake. The valley is 14 kilometers long and depth changes from 50 to 70 meters. Width is in between 70 to 150 meters due to the 26 meanders Peristrema creates in the valley. This however, gave a great protection to the Christians hiding from their enemies. They carved their churches, dwellings, stalls, wineries, storages and graves into the volcanic rocks in between 3rd to 13th Centuries. During that time frame, hundreds of cave structures were created by Christian comunities which are still visited by the tourists. Today, one can easily visit more than 10 churches during a full walk inside the valley.
Self Drive trip to Ihlara Valley
Are you traveling on your own with a rental car? Most guide books prevent you from walking in Ihlara Valley if you have your own car. However, it is not impossible. Ihlara Valley streches in between Ihlara and Selime villages. Belisirma village is located in the middle of the valley with restaurants serving similar type of food in an authentic setting as some seating areas are located right on the water on wooden scaffolding. If you really love walking and you want to explore the whole valley, it is better to find the parking area and the entrance in Ihlara village. It is real close to the village center and the villagers will be very happy to help you to find the first entrance. I use 'first entrance' as the valley has three different entrances. After parking your car to the first parking area, you can enter to the valley and walk 3, 7 or 14 kilometers. After 3 kilometers, you will reach to the stairs of the second entrance where you can exit after climbing more than 200 stairs. There is a cafe with phenomenal views to Ihlara Valley where you can take a rest and ask the shop keeper for a car to take you back to your car. But in the end of the 7th kilometer, you arrive to Belisirma Village where you can take a nice lunch on the wooden platforms of the local restaurants. The owners of the restaurants will be happy to help you drive you back to your car after lunch. You may consider to finish the valley and continue 7 kilometers more. Just show your tickets to the third ticket office in Belisirma Village and walk till the end to Yaprakhisar and Selime Villages located in the end of the both sides of Ihlara Valley. There is a restaurant located by the stream there who can drive you back to your car. Please keep in mind that they may charge a little amount of money to bring you back to your car. Please never consider to use public transport to explore Ihlara Valley as there is no direct means of transportation to the valley.
------------------------------------
Would you like us to tailor you a private itinerary including Ihlara Valley in Cappadocia? Benefit from our expertise. We offer tailor-made tours to Turkey for all interests and desires, from romantic honeymoons and scenic self-drive road trips to photo tours with experienced photographers and cultural tours in major destinations. We arrange everything for your Turkey Tours, including hotel bookings, airport transfers, guided tours, and top-notch experiences. We want you to have a great time in Turkey and make sure your trip is a memorable one as we have escorted so many tours in Turkey personally. Imagine dealing with only one person for all your travel details, receiving customized itineraries and recommendations which will suit exactly your travel interests. Contact Turkey Tour Organizer to get a personalized day by day itinerary for your trip to Turkey.
Erkan Dülger
Erkan Dulger, a seasoned expert in the travel and tourism sector, has devoted more than 17 years of his life to planning wonderful journeys for people all over the world. Erkan has made a great career as a travel consultant and prosperous business owner. He was born with a deep enthusiasm for exploration and a desire to introduce people to beautiful places.
Erkan traveled to the United States in search of knowledge and practical experience, where he spent four years honing his craft while working at various hotels. He was able to better comprehend the complexities of the travel industry as well as the various demands and expectations of travelers thanks to this priceless experience.
Erkan had always dreamed of starting his own travel business, one that would reflect his passion for crafting extraordinary travel experiences. Erkan founded his own travel company in 2015 after realizing his dream via intense determination and strong faith in his abilities.
Frequently Asked Questions