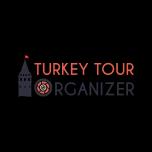 A Hidden spot; Sapadere Canyon
How far is it from Alanya?
That was our main question while we are making our "must-do" list with my wife Naz. Have checked the sites and the routes. Then prepared our list and realized that Sapadere was located a bit far away from the itinerary we have built. (70 kilometres - one way) But we did it anyway :) You are heading to east around 30 kms and making a left! Around 40 kms, curved road is starting to make you more and more interested. Cause what you are seeing is a pure nature like this one;
Here we are
Finally we arrived and parked. The voices of birds and water is making you more curious. The first place that we have seen was a small natural pool and two kids were just having fun by jumping into the water.
Ice-cold water can easily make you cry after 10 seconds :) Pass the restaurants and get your ticket (10 Turkish Liras / Per person), a wooden road will bring you to the top. What you are seeing on your way are; crystal clear water, natural swimming pools, and people are just having a big fun. With Naz, we were so curious whether if we can get in or not since the water was so cold. With a huge guts, we tried our chances at the first pool.
That's me on the right :) A British couple were also struggling just like we were and you can see the boy while he was insisting her to get in. It was a good success for me since I've tried a bit;
Yea, right! why I am doing this to myself. Then we made our way to the top. A small cafe on the way, can be a great stop for you. You can have your ice-cold bears and rest a while. WC are also located right next to cafe. we had couple of beers and keep moving and finally reached the waterfall.
A nature beauty just says hi to you and what you only need to do is to jump and swim. We were just about thinking that and saw a guy who jumped! it was a scratch for us and finally we also did our way. What happens next? You feel like you have an endless energy and can do whatever you want :) After all we've seen, I can honestly say that if you have couple of more days around Alanya, Sapadere Canyon should be on your list to visit. With also adding the distance, it will take around 3-4 hours and these hours will be the unforgettable times on your Turkey visit.
------------------------------------
Would you like us to tailor you a private itinerary, including Sapadere Canyon? Benefit from our expertise. We offer tailor-made tours to Turkey for all interests and desires, from romantic honeymoons and scenic self-drive road trips to photo tours with experienced photographers and cultural tours in major destinations. We arrange everything for your Turkey Tours, including hotel bookings, airport transfers, guided tours, and top-notch experiences. We want you to have a great time in Turkey and make sure your trip is a memorable one as we have escorted so many tours in Turkey personally. Imagine dealing with only one person for all your travel details, receiving customized itineraries and recommendations which will suit exactly your travel interests. Contact Turkey Tour Organizer to get a personalized day by day itinerary for your trip to Turkey.
Erkan Dülger
Erkan Dulger, a seasoned expert in the travel and tourism sector, has devoted more than 17 years of his life to planning wonderful journeys for people all over the world. Erkan has made a great career as a travel consultant and prosperous business owner. He was born with a deep enthusiasm for exploration and a desire to introduce people to beautiful places.
Erkan traveled to the United States in search of knowledge and practical experience, where he spent four years honing his craft while working at various hotels. He was able to better comprehend the complexities of the travel industry as well as the various demands and expectations of travelers thanks to this priceless experience.
Erkan had always dreamed of starting his own travel business, one that would reflect his passion for crafting extraordinary travel experiences. Erkan founded his own travel company in 2015 after realizing his dream via intense determination and strong faith in his abilities.
Frequently Asked Questions