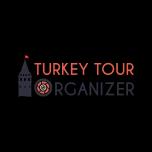 Summary of a week with 4 Australians travelling to Turkey
When we have received an e-mail from Morrisons and Cummins', we all knew that this was going to be fun. They were so clear about what they were expecting from Turkey that it has been the easiest itinerary planning for us. We were just sorry not to be able to assist Morrissons Cappadocia but were content to have Cummins' in this poetic land who convinced them for a future trip to Cappadocia.
Before meeting with Morrisons in Istanbul, we spent 3 days with Cummins' in Cappadocia. They were able to explore this regions must see sites along with the off the beaten path which included eco-tourism :) Erkan took them to his uncle's small farm where they were able to pick fresh and juicy summer fruits.
Local experiences continued in Istanbul before Morrissons arrived. I took them to my sister's graduation ceremony in Bosporus university, they met with the families with big proud smiles in their faces who were all talking about how fast time passes and how their children grow too fast. Mr. Cummins was able to practice his French with students and made better photos than his son's graduation since it was the first time he used a digital camera :) I am now waiting for Mr. Cummins to send those photos since i forgot mine at home.
Morrissons arrived after my sisters graduation. We have met at the hotel and discussed our Istanbul itinerary and everything went smooth except the demonstration in Taksim square on the day of LGBT pride day. They are now among the few tourists who witnessed a demostration in Turkey. Nothing happened, we just took the short cut to our vehicle and got back to our hotel safe and sound but were sad in the same time because of missing the LGBT pride walk.
Gallipolli battlefields, Pergamon, Ephesus and Pamukkale - Hierapolis was covered in 3 days but not in a rush. With a rental car and me guiding them on a flexible way, we were able to do as much as possible in this short time frame. They had their evenings at leisure and of course enjoyed the nice flavour of Turkish beer. I dropped them to Kas after a day in Pamukkale - Hierapolis ancient site and they had even better time without me. They told Erkan right after i dropped them to their hotel in Kas.
They took a daily boat trip in Kas and took a ferry to Meis island on the following day when in Kas. We sent a designated driver to take them to Oludeniz (dead sea) first and drop them to their hotel in Fethiye. After a night in Fethiye, they left Turkey to Rhodes worried about the economic problems Greek's were facing but everything went smoothly in Greece as well and now they are enjoying their time in their summer house in France. We are looking forward to meeting with them again and having Morrissons in Cappadocia next year.
------------------------------------
Would you like us to tailor you a private itinerary just like the way how our Australian guests had? Benefit from our expertise. We offer tailor-made tours to Turkey for all interests and desires, from romantic honeymoons and scenic self-drive road trips to photo tours with experienced photographers and cultural tours in major destinations. We arrange everything for your Turkey Tours, including hotel bookings, airport transfers, guided tours, and top-notch experiences. We want you to have a great time in Turkey and make sure your trip is a memorable one as we have escorted so many tours in Turkey personally. Imagine dealing with only one person for all your travel details, receiving customized itineraries and recommendations which will suit exactly your travel interests. Contact Turkey Tour Organizer to get a personalized day by day itinerary for your trip to Turkey.
Kadir Akın
Kadir Akin is the managing partner of Turkey Tour Organizer Co. and a highly skilled travel advisor and tour guide. Kadir has worked in the tourist sector for more than 15 years, and he has a wealth of experience in trip planning and offering first-rate guiding services.
Whether visiting historical sites, trying the food, or finding off-the-beaten-path jewels, traveling with Kadir as your tour guide ensures a genuine and educational experience. Anyone looking for an insider's view of Turkey will find him to be a reliable and sought-after guide thanks to his love for his country and commitment to his profession.
Frequently Asked Questions