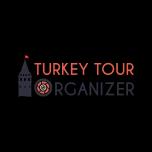 Afyonkarahisar & Phrygian Valley
Phrygia is the ancient name of the geography in the north of Ankara, Afyonkarahisar, Eskişehir, most of Kütahya and Konya, Isparta and Burdur. The region, which is very similar to Cappadocia with its natural formations, is even older in history.
Phrygia and Phrygian Way
The region at the crossroads of the roads connecting Anatolia has whetted the appetite of dominant societies throughout history. In the region covered with the lava of the Turkmen Mountain, which is an extinct volcano, dominant societies, especially the Phrygians, left various artifacts. Lydians, Persians, and after the Hellenistic period, Romans and Byzantines lived here. However, since the Phrygians left the most traces in the region, this place is called the Phrygian Valleys.
Phrygian History
After the domination of the Hittites starting from 1700 BC, which lasted for 500 years, a tribe migration called Phrygians started in Anatolia when they were disintegrated in 1200 BC. In 750 BC, the Phrygians gained political supremacy. During the period of their legendary king Midas, they became a very powerful state.
Phrygians were influenced by Hittite, Urartu, Assyrian and Ancient Aegean civilizations. They decorated the walls of the temples they built for Kybele, the Goddess of Fertility and Nature, with terracotta plates. They made lion motifs, which are accepted as the protector of Cybele, on these monuments. Many musical instruments were developed by the Phrygians. Thousands of years old motifs in Anatolian rugs also come from Phrygian motifs. It is seen that the technology used by the Phrygians, who were very advanced in mining and woodworking, especially in making safety pins, was very advanced compared to that period.
It is thought that Midas committed suicide by drinking ox blood when they were burned and destroyed by immigrant Cimmerian tribes like them in 695 BC. The Phrygians, who continued their dominance for 300 years as principalities, disappeared from history with the invasion of Anatolia by Alexander the Great.
The Phrygian Way, 506 km long, which starts from 3 points: Gordion Ancient City (Polatlı, Ankara), Seyçiler (Afyonkarahisar) and Yenice Çiftliği (Ahmetoluğu Village, Kütahya) and enters the Phrygian Valleys, converges in Yazılıkaya, the heart of the Phrygians.
------------------------------------
Would you like us to tailor you a private itinerary including Afyonkarahisar & Phrygian Valley? Benefit from our expertise. We offer tailor-made tours to Turkey for all interests and desires, from romantic honeymoons and scenic self-drive road trips to photo tours with experienced photographers and cultural tours in major destinations. We arrange everything for your Turkey Tours, including hotel bookings, airport transfers, guided tours, and top-notch experiences. We want you to have a great time in Turkey and make sure your trip is a memorable one as we have escorted so many tours in Turkey personally. Imagine dealing with only one person for all your travel details, receiving customized itineraries and recommendations which will suit exactly your travel interests. Contact Turkey Tour Organizer to get a personalized day-by-day itinerary for your trip to Turkey.
Kadir Akın
Kadir Akin is the managing partner of Turkey Tour Organizer Co. and a highly skilled travel advisor and tour guide. Kadir has worked in the tourist sector for more than 15 years, and he has a wealth of experience in trip planning and offering first-rate guiding services.
Whether visiting historical sites, trying the food, or finding off-the-beaten-path jewels, traveling with Kadir as your tour guide ensures a genuine and educational experience. Anyone looking for an insider's view of Turkey will find him to be a reliable and sought-after guide thanks to his love for his country and commitment to his profession.
Frequently Asked Questions