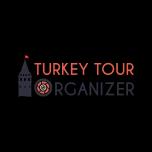 Aktopraklik Open Air Museum
Aktopraklik Mound is located 25 kilometers southwest of modern Bursa city. A 2-meter high mound rises on the eastern shores of lake Ulubat. The mound is surrounded by two streams creating a 1 square mile plate convenient for hunters and gatherers. The site was discovered in 2002 and excavations proceed since 2004. The mound was first discovered after the area was declared an industrial zone. Rescue excavations stressed the importance of the area and it was immediately declared a special protection site in 2002. A team from Istanbul University Faculty of Letters, Department of Prehistory carried on the rescue excavations and found the Neolithic traces of the site. Archaeologists encouraged the Bursa archeology museum to declare the site a protected area and found a chalcolithic cemetery nearby as well. The chalcolithic cemetery was excavated in 2006 which hides the first settlement traces of Aktopraklik Mound.
The mound is separated into three archaeological sites. First human traces are found in site C which was established in the Neolithic times. This site was abandoned and converted to a cemetery by the people of Aktopraklik. Site B and A are the subsequent settlements of the same residents of the mound. Civilization on the mound started in the Neolithic times and continued until the middle chalcolithic ages. Archaeologists unearthed bone tools, figurines, marble beads, and bracelets very similar to the middle Neolithic finds of the Balkans. Settlement B houses had a circle plan and had braided walls made out of branches. They have buried their late family members on the floors of these houses. Similar architecture and traditions are found in other Neolithic settlements in the North West of Aktopraklik Mound in and around Istanbul. Site C has even more similarities to the mentioned Neolithic settlements. Monochrome beige items were found in Site C and they are contemporary pottery found at the Northwestern mounds. The mound has a six thousand years old history and was inhabited during Roman times.
Aktopraklik Mound and open-air museum is the biggest prehistoric archaeological park in Europe. The archaeological park is designed in three segments. The first segment exhibits the revived houses of the mound thanks to the information and artifacts found during the excavations held on-site. While the first village reflects the Neolithic times, the second village reflects the early and middle chalcolithic ages. The most impressive part of the mound after the excavation site is the restored village which has a tea house, watermill, stall, black-smith, and grape molasses production sites. The Open Air Museum ofAktopraklik Mound can be visited from 09:30 AM to 17:30 throughout the year except on Mondays.
------------------------------------
Would you like us to tailor you a private itinerary including Aktopraklik Open Air Museum? Benefit from our expertise. We offer tailor-made tours to Turkey for all interests and desires, from romantic honeymoons and scenic self-drive road trips to photo tours with experienced photographers and cultural tours in major destinations. We arrange everything for your Turkey Tours, including hotel bookings, airport transfers, guided tours, and top-notch experiences. We want you to have a great time in Turkey and make sure your trip is a memorable one as we have escorted so many tours in Turkey personally. Imagine dealing with only one person for all your travel details, receiving customized itineraries and recommendations which will suit exactly your travel interests. Contact Turkey Tour Organizer to get a personalized day-by-day itinerary for your trip to Turkey.
Erkan Dülger
Erkan Dulger, a seasoned expert in the travel and tourism sector, has devoted more than 17 years of his life to planning wonderful journeys for people all over the world. Erkan has made a great career as a travel consultant and prosperous business owner. He was born with a deep enthusiasm for exploration and a desire to introduce people to beautiful places.
Erkan traveled to the United States in search of knowledge and practical experience, where he spent four years honing his craft while working at various hotels. He was able to better comprehend the complexities of the travel industry as well as the various demands and expectations of travelers thanks to this priceless experience.
Erkan had always dreamed of starting his own travel business, one that would reflect his passion for crafting extraordinary travel experiences. Erkan founded his own travel company in 2015 after realizing his dream via intense determination and strong faith in his abilities.
Frequently Asked Questions