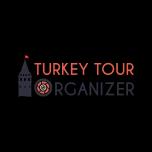 Alanya is one of the jewels of the Turkish Riviera. It is located 145 KM away from Antalya and 45 KM away from Gazipasa airports which makes it easily accessible from all over the world. Tourists mainly come to Alanya to enjoy the hot weather, beautiful beaches and crystal clear Mediterranean Sea. The city has almost all types of accommodations for all tourist budgets. Thanks to her location on the Mediterranean coast of Anatolia, Alanya has always been an important city to the rulers of this land such as Romans and Turks. The steep cliffs of the Taurus Mountains protected Alanya port making it home to various pirates. That complex history makes Alanya a very special destination and the natural caves with amazing formations are just another slice of the delicious Alanya cake.
Damlatas Cave
Damlatas Cave is located on the West of Alanya Castle and 3 kilometers away from the city center. It is located very close to the cable car which takes people from Damlatas Beach to Alanya Castle. Damlatas Cave was discovered accidentally in 1948. The contractor of Alanya port was using explosives to generate rubble and workers found the entrance of Damlatas Cave. Researchers started the following year and Damlatas Cave became the first cave open for visitors in our country. Damlatas Cave is also known as Asthma Cave thanks to its special nature. It is 22 degrees of Celsius throughout the year. The air contains %70 more nitrogen than the outside and 10 to 12 times more carbon dioxide. All combined make a very revealing alternative treatment for Asthma patients and the Government has 14 days of treatment for 4 hours every day in the morning. More than four thousand people have been treated in the cave in2014. 15 thousand years old natural formations amaze the visitors every day. The cave can be visited before using the cable car to Alanya Castle.
Dim Cave
Dim cave is located in the Dim Valley which is named after the Dim stream. It is only 14kilometers away from Alanya city center. The dim cave is approximately 200 meters deep and 10 to 15 meters wide. It is one of the most beautiful caves of Turkey thanks to the stalactites and stalagmites embellishing the whole cave. There is a 200 square meter wide lake at the end of the cave which is approximately 2meters deep. It is the second cave which was converted into a museum of our country. It is open for visitors every day and accessible with vehicles and also after a nice 1-hour walk in the beautiful Dim Valley.
Dwarf Cave
Dwarf cave or locally known as Cuceler Cave is located 18 kilometers away from Alanya city center. It is relatively a small cave with 155 meters walking distance inside its 6 galleries. The cave has beautiful stalactites and stalagmites naturally formed in thousands of years. Only cash is expected at the entrance of the cave. Locals have used caves to hide their animals to protect them from the tax officers in the old times.
Pirate's Cave
The Cave of pirates is located underneath the steep rocky mountain of Alanya Castle. Locals believe the cave was connected to the castle and pirates used that tunnel to take the women and gold they captured from the cities of the Mediterranean Sea. The cave ceiling is 78 meters above sea level making small boats approach the entrance and tourists swim inside the cave. It is a popular stop of the boats cruising the bays of Alanya.
Phosphoric Cave
The cave is named after the glowing color of the waters inside the cave enabling people to swim at night. You can reach to Phosphoric cave by a small boat from Alanya harbor and experience swimming in the glowing waters of the cave.
Kadinini Cave
Kadinini Cave is 11 kilometers away from Alanya city center. The cave has bigger stalactites and stalagmites than the Damlatas Cave. Suleyman Demirel University conducted archeological excavations inside the cave in 2018. They found human skeletons and stone tools as old as 20 thousand years. These are the oldest known and found traces of civilization around Alanya city. We are looking forward to the grand opening of Kadinini Cave to the visitors.
------------------------------------
Would you like us to tailor you a private itinerary including Caves of Alanya? Benefit from our expertise. We offer tailor-made tours to Turkey for all interests and desires, from romantic honeymoons and scenic self-drive road trips to photo tours with experienced photographers and cultural tours in major destinations. We arrange everything for your Turkey Tours, including hotel bookings, airport transfers, guided tours, and top-notch experiences. We want you to have a great time in Turkey and make sure your trip is a memorable one as we have escorted so many tours in Turkey personally. Imagine dealing with only one person for all your travel details, receiving customized itineraries and recommendations which will suit exactly your travel interests. Contact Turkey Tour Organizer to get a personalized day-by-day itinerary for your trip to Turkey.
Erkan Dülger
Erkan Dulger, a seasoned expert in the travel and tourism sector, has devoted more than 17 years of his life to planning wonderful journeys for people all over the world. Erkan has made a great career as a travel consultant and prosperous business owner. He was born with a deep enthusiasm for exploration and a desire to introduce people to beautiful places.
Erkan traveled to the United States in search of knowledge and practical experience, where he spent four years honing his craft while working at various hotels. He was able to better comprehend the complexities of the travel industry as well as the various demands and expectations of travelers thanks to this priceless experience.
Erkan had always dreamed of starting his own travel business, one that would reflect his passion for crafting extraordinary travel experiences. Erkan founded his own travel company in 2015 after realizing his dream via intense determination and strong faith in his abilities.
Frequently Asked Questions