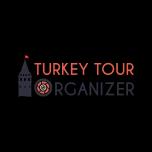 An Old Greek Village - Kayakoy
Where is Kayakoy Village?
Kayakoy, one of the most important witnesses of the recent history in Anatolia, is 8 km away from Fethiye town center and resembles a ghost village with its abandoned stone houses. Kayakoy, an old Greek village, is among the places to visit around Fethiye with its stone houses, churches, and magnificent scenery, lined up on narrow streets in a rugged geography.
Kayakoy, which was named Levissi before the exchange and located on the slope of a hill, is restored with the restoration works carried out in recent years. Kayakoy, with its many boutique hotels, restaurants, and cafes, is one of the touristic attractions of the region with its exciting story and original architecture.
What is the story behind Kayakoy Village \(Ghost Town\)
Kayakoy is in a rapid transformation process due to the increasing number of visitors in recent years. Boutique hotels, cafes, and restaurants opening one after another are called the first steps of the return of Kayakoy, known as "ghost village," to its old days.
This settlement, which had a population of 10 thousand until 1922, was one of the most vibrant places in the region, with its representative of Mediterranean architecture, stone houses, schools, churches, libraries, hospitals, and shops.
Until before 1923, mostly Christians lived in Kayakoy. In 1923 population exchange agreement was signed between Turkey and Greece, and the Christian population had to move to Greece. Kayakoy, one of the most painful witnesses of the population exchange in Western Anatolia, is one of the symbols of the Exchange.
Located on a hill's slope, Kayakoy is a place where time is frozen with its stone streets covered with weeds, abandoned ruined houses, and buildings.
Behind the highest point of Kayakoy, named Levissi before the population exchange, there is a magnificent view of the Mediterranean and Oludeniz. The village, whose history dates back to the 14th century, was a settlement where Anatolian Muslims and Greek Orthodox Christians lived together in harmony until the Exchange.
The Greek women of the village brought the stones in the courtyard of the church from the sea on their skirts. The villagers who came to visit years later regretted when they saw the stones in the church's garden is removed.
While Christians were engaged in craftsmanship in the upper part of the slope, Muslims living in the lower parts of the valley lived on farming and animal husbandry. Levissi was renamed Kayakoy when 6,500 Christians living in Kayakoy immigrated to Greece with the Exchange Agreement signed right after the Independence War.
After the population exchange, Muslims who came from Greece to Turkey did not find Kayakoy suitable for agriculture, and people stopped settled in this village. With the great Fethiye earthquake in 1957, most village houses were damaged, and the village remained completely silent.
There are two schools in Kayakoy where education is given in Greek. There are many chapels and 2 large churches between the houses to meet the villagers' worship needs. The Lower Church (Panayia Pirgiotissa), located in the west of Kayakoy, was used as a mosque until the 1960s.
Surrounded by high walls, the pink plastered Upper Church (Taksiyarhis Church) is located in the middle of the village, on a hill dominating everywhere. You can photograph the village most beautifully from here. Beautiful photo frames come out at sunrise in the morning and sunset in the evening.
------------------------------------
Would you like us to tailor you a private itinerary including Kayakoy Village? Benefit from our expertise. We offer tailor-made tours to Turkey for all interests and desires, from romantic honeymoons and scenic self-drive road trips to photo tours with experienced photographers and cultural tours in major destinations. We arrange everything for your Turkey Tours, including hotel bookings, airport transfers, guided tours, and top-notch experiences. We want you to have a great time in Turkey and make sure your trip is a memorable one as we have escorted so many tours in Turkey personally. Imagine dealing with only one person for all your travel details, receiving customized itineraries and recommendations which will suit exactly your travel interests. Contact Turkey Tour Organizer to get a personalized day by day itinerary for your trip to Turkey.
Erkan Dülger
Erkan Dulger, a seasoned expert in the travel and tourism sector, has devoted more than 17 years of his life to planning wonderful journeys for people all over the world. Erkan has made a great career as a travel consultant and prosperous business owner. He was born with a deep enthusiasm for exploration and a desire to introduce people to beautiful places.
Erkan traveled to the United States in search of knowledge and practical experience, where he spent four years honing his craft while working at various hotels. He was able to better comprehend the complexities of the travel industry as well as the various demands and expectations of travelers thanks to this priceless experience.
Erkan had always dreamed of starting his own travel business, one that would reflect his passion for crafting extraordinary travel experiences. Erkan founded his own travel company in 2015 after realizing his dream via intense determination and strong faith in his abilities.
Frequently Asked Questions