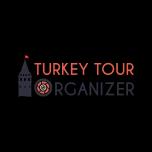 Antalya Archaeological Museum
Where is Antalya Archeological Museum?
Antalya Archeological Museum is located very close to the popular tourist hub of Antalya city. The majority of Antalya tourists prefer the city for the beautiful beaches, amazing landscape, and rich history. Nothing beats a cold beverage in one of the small cafes of the old town of Antalya, which is locally called Kaleici. The old town is full of houses from the late Ottoman Era. Old stone and wooden mansions are converted to hotels, shops, cafes, and restaurants since70s. Besides the authenticity of Kaleici, tourists of Antalya can also reach the bustling heart of Antalya city with only a few easy steps. And in the opposite direction stands the Antalya Archeological Museum. After a nice walk in the old town, you can use the elevators taking you to the city center. The nostalgic tram accepts credit cards whose last stop is in the museum.
What is exhibited in Antalya Archeological Museum?
Antalya Archeological Museum was established to protect the artifact found in the ancient cities of the Turkish Riviera. They were smuggled from the Ottoman lands during the First World War. In 1919, an advisor to the Sultan was appointed to Antalya city to collect the artifacts found in the ancient cities around Antalya. From a small spot in the old town, Antalya Archeology Museum became one of the Republic of Turkey's biggest collections. The collection was getting too big that the government moved them to the museum's current location in 1972. Besides the laboratory, storage, conference hall, café, and administrative buildings, the museum has 13 halls. Antalya Archeological Museum also has Turkey's first child section on the right side of the museum entrance. Natural History Hall, Pre-History Hall, Proto-History Hall, ClassicPeriod Hall, Statuary Hall, Imperial Statues Hall, Sarcophagus Hall, Mosaic Hall, Church Artefacts Hall, Small Objects Hall, Coins Hall, Turkish Islamic Works Hall, and Ethnographical Hall are all lined up to reflect the huge cultural heritage of Antalya region. The museum's garden is an open-air exhibition area as well, which will bring you to the café to rejuvenate before leaving the museum.
The journey of the Farnese Hercules
Antalya Archaeology Museum's most important piece is the Farnese Hercules statue. The statue traveled more than most of the human beings on this planet. In the 4th century BC, sculptor Lysippos made the Farnese Hercules statue out of bronze. That was copied multiple times during the middle ages. The copy in the museum was erected in Perge Ancient City. The top half of the statue was stolen from Turkey in 1980 and was exhibited in Boston's Museum of Fine Arts in 1982. After official applications of Turkish authorities, the top half of Farnese Hercules was brought back to Antalya and placed on his well-rested legs. The Farnese Hercules Statue shows the half-god in resting position leaning on his famous stick after slaying the Nemean Lion. That was one of the twelve tasks of Hercules.
Did you know Santa Claus – Saint Nicholas was born in Demre, Antalya?
In the Hall of the Church Artefacts of Antalya Archaeology Museum, you can see the holy relics and bones of Saint Nicholas, aka Santa Claus. He was born and raised in Demre, Antalya, where he performed many miracles. He was a big opposition of Arianism in the First Council of Nicaea and was known as Nicholas of Myra in history. You can see Nicholas slapping Arius on the Russian frescoes below. Today, he is internationally known as Santa Claus, but most Christians are unaware of the origins of this popular saint.
------------------------------------
Would you like us to tailor you a private itinerary including Antalya Archeological Museum? Benefit from our expertise. We offer tailor-made tours to Turkey for all interests and desires, from romantic honeymoons and scenic self-drive road trips to photo tours with experienced photographers and cultural tours in major destinations. We arrange everything for your Turkey Tours, including hotel bookings, airport transfers, guided tours, and top-notch experiences. We want you to have a great time in Turkey and make sure your trip is a memorable one as we have escorted so many tours in Turkey personally. Imagine dealing with only one person for all your travel details, receiving customized itineraries and recommendations which will suit exactly your travel interests. Contact Turkey Tour Organizer to get a personalized day by day itinerary for your trip to Turkey.
Serdar Akarca
Since 2008, Serdar Akarca, a highly accomplished Senior Software Engineer, has significantly contributed to a number of projects. He inevitably ran across his friend Erkan because of his unwavering desire for traveling to new places and immersing himself in other cultures. Together, they established Turkey Tour Organizer Co., where Serdar is in charge of running the business's website and social media pages.
Beyond his technical abilities, Serdar has a genuine curiosity to experience various cultures and a strong interest in travel. His dedication to exhibiting Turkey's beauty and giving tourists an amazing experience across the nation's great destinations is motivated by this passion.
Frequently Asked Questions