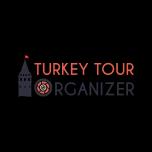 The Cultural Embankment of Arslantepe Mound, located in Orduzu Town near the western bank of the Euphrates, 7km northeast of Malatya, is 30 meters high. It was inhabited from 5000 BC to the 11th century AD. It was used as a Roman village between the5th and 6th centuries AD and later completed its settlement as a Byzantine Necropolis (cemetery).
The first excavations in Arslantepe were made in the 1930s by a French team under the direction of Louis Delaporte. Especially the excavation was carried out in the Late Hittite layers. During the excavations, two lion statues on both sides of the courtyard and entrance gate decorated with bas-reliefs on stone, and an overturned king statue and a Late Hittite Palace were found. Since there was no museum in Malatya at that time, these works were taken to the Ankara Anatolian Civilizations Museum and are still exhibited there.
As a result of the excavations in the mound; A adobe palace belonging to 3300-3000 BC, a temple belonging to 3600-3500 BC, more than two thousand seal impressions, quality metal works were found. The data obtained show that Arslantepe was an official, religious and cultural center where the aristocracy was born and the first state form emerged at that time.
Although this region of Malatya formed a part of Upper Mesopotamia during the time period from 5000 to 4000 BC, it has not completely lost its local characteristics. Especially in 4000 BC, Arslantepe has an important place among the settlements in the Middle Euphrates region. In the Late Chalcolithic Age, the local upper classes held political and religious dominance as well as economic, product and production management. The privileges of the region, such as being out of the flood zone of the Euphrates River, which is rich in water resources, therefore extremely suitable for agriculture, and frequently overflowing, are an important factor in the uninterrupted settlement of Arslantepe from at least 5000 BC until the Byzantine Period. Combined with the strength of the region's natural structure and its high agricultural potential, Arslantepe has gained the position of a dominant center that can keep its lands under control and process or at least organize the processing of the raw materials in the region.
A large communal area with monumental buildings made of adobe, spread over an area of ​​at least 2600m2 on the southwest slope of the hill in 3000 BC. This area probably contained several structures with different functions. As far as it has been revealed, this part is a large building group consisting of different parts in terms of magnificent architecture and functionality. Due to its multi-purpose layout, this monumental building complex can be described as a Palace. The corridor walls of the palace are decorated with print motifs and wall paintings. The presence of a large number of stamps in various parts of the building reveals the intensity of administrative activities and the large number of officers who are authorized to take the goods from the warehouses and seal them. The rich decorations and reliefs on the walls symbolize power. This is evidence of the emergence of a state system with strong political and religious institutions, in which all activities were centralized, an effective sealing system was used for registration, and bureaucracy was gradually developed. The large building, which was built mostly for religious purposes in the past, gained other functions for the first time and developed architecturally, where public services were also seen, thus forming the beginning of the palace in the nearest.
------------------------------------
Would you like us to tailor you a private itinerary including Arslantepe Mound? Benefit from our expertise. We offer tailor-made tours to Turkey for all interests and desires, from romantic honeymoons and scenic self-drive road trips to photo tours with experienced photographers and cultural tours in major destinations. We arrange everything for your Turkey Tours, including hotel bookings, airport transfers, guided tours, and top-notch experiences. We want you to have a great time in Turkey and make sure your trip is a memorable one as we have escorted so many tours in Turkey personally. Imagine dealing with only one person for all your travel details, receiving customized itineraries and recommendations which will suit exactly your travel interests. Contact Turkey Tour Organizer to get a personalized day-by-day itinerary for your trip to Turkey.
Erkan Dülger
Erkan Dulger, a seasoned expert in the travel and tourism sector, has devoted more than 17 years of his life to planning wonderful journeys for people all over the world. Erkan has made a great career as a travel consultant and prosperous business owner. He was born with a deep enthusiasm for exploration and a desire to introduce people to beautiful places.
Erkan traveled to the United States in search of knowledge and practical experience, where he spent four years honing his craft while working at various hotels. He was able to better comprehend the complexities of the travel industry as well as the various demands and expectations of travelers thanks to this priceless experience.
Erkan had always dreamed of starting his own travel business, one that would reflect his passion for crafting extraordinary travel experiences. Erkan founded his own travel company in 2015 after realizing his dream via intense determination and strong faith in his abilities.
Frequently Asked Questions