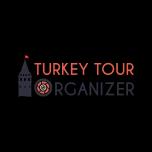 The North Aegean is one of our country's most special points, with its history dating back to ancient times, clean air, lush nature, and local flavors. This region, which has beautiful bays and unique routes, is also very suitable for escaping from city life, crowd, noise, and stress.
Assos, located on the coast of Edremit Gulf, is one of the most pleasant corners of the North Aegean. Dating back to the Bronze Age, this stop is very interesting for adventurous travelers, since it is close to Istanbul.
For this reason, in this article, we will take you towards Assos, one of the beauties that have managed to preserve the naturalness and historical texture of the North Aegean. Shall we get to know Assos closely by setting out to be full of peace?
Where is Assos?
Assos, one of the sweetest and most idyllic corners of the North Aegean, is located in the Ayvacık district of Çanakkale. Located on the opposite side of the island of Lesbos, the historical settlement draws attention to its antiquity and cultural values.
This ancient city built on andesite rocks is famous for its agora, theater, sarcophagi, and Athena Temple. Also, this is where the world-famous thinker Aristotle founded a philosophy school.
Assos also has a deep blue sea and stunning sunset views in addition to all these historical values. So, how do you get to Assos, and how many kilometers from Istanbul to Assos?
How to get to Assos?
Assos, also known as Behramkale today, was built on a volcanic hill. Archaeological excavations continue in this region, which was a very important trade port in the past.
Assos is at a very convenient location in terms of transportation. Assos, a corner of heaven with its historical and natural riches, is located approximately 430 km from Istanbul. You can get this distance in around 5 hours with your private vehicle on the O-5 road. You can also take advantage of ferry services and choose a different route through Bandırma.
Places to see in Assos
✓Behramkale Village ✓Temple of Athena ✓Ancient Theater ✓Ancient Harbor ✓Kadırga Bay
Home to many civilizations from past to present, Assos is an open-air museum. Therefore, while wandering around Assos, you can both open the door to history and experience the splendor of nature.
Behramkale Village
Behramkale Village is the first route visited by those who visit Assos. The village, which is the closest settlement to Assos Ancient City, is a fascinating stop with its unspoiled natural texture and warm people.
The village, which attracts attention with its houses made of red andesite stone unique to the region, has many restaurants, boutique hotels, and pensions.
Temple of Athena
There are temples and artifacts made in many cities of the world in Athena, known as the goddess of inspiration and peace in Greek mythology. This Athena Temple is the most famous and most important ruin in the ancient city of Assos.
The temple in Assos was built in 530 BC on the highest place of the Acropolis. The temple, an important work from the Hellenistic period, is one of the must-see places in Assos. Besides, a breathtaking sunset takes place here. We recommend that you witness the sunset from this point when you come to Assos.
Ancient Theater
Assos Ancient Theater was built on the southern slope of the Temple of Athena. This historical theater, where festivals and events held in the region were organized, was an important socialization point in the Roman period. The theater, built in the shape of a horseshoe, is one of the ancient cities' important points.
Ancient Port
Assos, an important trade point in the past, is also famous for its ancient port. This port, which is also used as a beach today, is charming with its scenery. Besides, there are fish restaurants along the coastline.
Considered the center of Assos, this port takes its visitors to another world with its structure consisting of narrow stone streets.
Kadirga Bay
Kadırga Bay is located on the south side of Assos. The name of the sheep, which was used as a naval center during the Ottoman period, also comes from those times. Since the galleys were drawn to this bay, the bay began to be known by this name over time.
This place is one of the places frequented by travelers due to its clean beach and eye-catching sea. There are also many camping sites around the bay, which are surrounded by olive groves. If you want to camp, this is the place for you.
------------------------------------
Would you like us to tailor you a private itinerary, including Assos? Benefit from our expertise. We offer tailor-made tours to Turkey for all interests and desires, from romantic honeymoons and scenic self-drive road trips to photo tours with experienced photographers and cultural tours in major destinations. We arrange everything for your Turkey Tours, including hotel bookings, airport transfers, guided tours, and top-notch experiences. We want you to have a great time in Turkey and make sure your trip is a memorable one as we have escorted so many tours in Turkey personally. Imagine dealing with only one person for all your travel details, receiving customized itineraries and recommendations which will suit exactly your travel interests. Contact Turkey Tour Organizer to get a personalized day by day itinerary for your trip to Turkey.
Erkan Dülger
Erkan Dulger, a seasoned expert in the travel and tourism sector, has devoted more than 17 years of his life to planning wonderful journeys for people all over the world. Erkan has made a great career as a travel consultant and prosperous business owner. He was born with a deep enthusiasm for exploration and a desire to introduce people to beautiful places.
Erkan traveled to the United States in search of knowledge and practical experience, where he spent four years honing his craft while working at various hotels. He was able to better comprehend the complexities of the travel industry as well as the various demands and expectations of travelers thanks to this priceless experience.
Erkan had always dreamed of starting his own travel business, one that would reflect his passion for crafting extraordinary travel experiences. Erkan founded his own travel company in 2015 after realizing his dream via intense determination and strong faith in his abilities.
Frequently Asked Questions