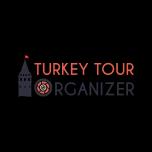 Where is Avanos?
Avanos town is on the North of popular Cappadocia. Cappadocia's most popular sites are located in a triangle and Avanos is on the Northern corner of the triangle where Urgup marks the Eastern and Uchisar marks the Western corner. Silk Road used to pass by Avanos town in the ancient times. Today, same route is one of the busiest trading routes of Republic of Turkey. As a result, you will definitely drive by Avanos town on the way from one of the airports of Cappadocia to your hotel. As Avanos town is just ten minutes away from Ozkonak Underground City, it is quite possible for you to take a break in Avanos town before or after your visit to the underground city. It is not only the underground city of Ozkonak bringing tourists to Avanos town.
What to do in Avanos?
Red River is the longest river flowing through Republic of Turkey. Biblical rivers like Euphrates and Tigris rivers up streams are located in our country. But majority of these rivers are streaming in our neighboring countries. Red River however flows through our country only and meets with Black Sea in the north of Cappadocia. Red River was mainly used for irrigation and fishing before the tourism industry. Today, gondolas are gently carrying tourists while a jet boat is drifting in the upstream of Avanos. You can just collect your take away coffee walk peacefully in the parks around the Red River in Avanos town. There are a few restaurants with good local food in Avanos town. A walk in the old town of Avanos is highly recommended for tourists interested in handcrafts. Avanos town is still a big ceramic producer. Today, it is possible to walk into a random shop and sit on the ancient kick wheel like a Hittite master did thousands of years ago. Your failure on the kick wheel will be one of the most memorable experiences of your party and you. Besides experiencing the kick wheel like in Ghost Movie, you can visit one of the big carpet manufacturers in Avanos town and learn about thousands of years old Turkish Carpet weaving. From shopping to kayaking, gondolas to jet boats, pottery classes to cooking classes, Avanos town is full of activities convenient for any type of travelers. If you are not interested in any of the activities above, you can just take a walk in the old town of Avanos and experience the suspension bridge connecting the old town to the new part of Avanos. Get seated in one of the cafes across the old town and enjoy the view and the rhythm of Cappadocia.
------------------------------------
Would you like us to tailor you a private itinerary including Avanos and Red River activities? Benefit from our expertise. We offer tailor-made tours to Turkey for all interests and desires, from romantic honeymoons and scenic self-drive road trips to photo tours with experienced photographers and cultural tours in major destinations. We arrange everything for your Turkey Tours, including hotel bookings, airport transfers, guided tours, and top-notch experiences. We want you to have a great time in Turkey and make sure your trip is a memorable one as we have escorted so many tours in Turkey personally. Imagine dealing with only one person for all your travel details, receiving customized itineraries and recommendations which will suit exactly your travel interests. Contact Turkey Tour Organizer to get a personalized day by day itinerary for your trip to Turkey.
Erkan Dülger
Erkan Dulger, a seasoned expert in the travel and tourism sector, has devoted more than 17 years of his life to planning wonderful journeys for people all over the world. Erkan has made a great career as a travel consultant and prosperous business owner. He was born with a deep enthusiasm for exploration and a desire to introduce people to beautiful places.
Erkan traveled to the United States in search of knowledge and practical experience, where he spent four years honing his craft while working at various hotels. He was able to better comprehend the complexities of the travel industry as well as the various demands and expectations of travelers thanks to this priceless experience.
Erkan had always dreamed of starting his own travel business, one that would reflect his passion for crafting extraordinary travel experiences. Erkan founded his own travel company in 2015 after realizing his dream via intense determination and strong faith in his abilities.
Frequently Asked Questions