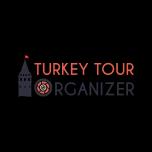 Behaviors and Customs in Turkish Families
While we are arranging the best cultural & historical tour program for our guests, we also demand that our guests come closer with a Turkish Family and share something together. It can either be a village visit, or having a tea at a local house, talk about their families and learn more and more about their customs and behaviors. Here I would like to share some customs about the families in Turkey with you
Taking off your shoes before entering a Turkish House
It is definitely customary for visitors to take their shoes off and leave them at the entrance before entering a house in Turkey. Mostly the floors are covered with carpets, rugs so families do not want them to get dirty. However, slippers are always available somewhere in the house so feel free to ask a slipper from the house owner.
A respected food; Bread
Hakan Calhanoglu, a Turkish football player in Germany - Bayern Leverkusen, is collecting the bread from the ground thrown by the fans as a protest, kissing and putting it to his forehead 3 times and taking it to another place that it can not be stepped on. Bread is the most respected food in Turkish culture. It is just like a symbol for other foods. This is what parents teach to their children mostly as a first rule. Turkish citizens knows that Independence or any other wars has passed in a hard position and scarcity. Their grand grand fathers couldn't find any piece food four hours and days sometimes. This comprehension plays a vital role on that respect. If you have spare bread at home, you can't just throw it into the garbage. You either can keep it to have for the next meal or can process it in a different way and use it in the meals once again.
A splash of Lemon Cologne
To show the hospitality, guests are generally offered a splash of cologne at shops, homes, in public busses for long distances, at restaurants etc. It is deeply cultural and people also buy various colognes such as lemon, olive, flower, tobacco flavored colognes and bring it as a present to their friends, relatives etc. It is especially comman to give it as a present if you are visiting a friend, relative who is sick and resting at the house or is treated at the hospital.
Bad manners
Pointing your fingers at somebody, blowing your nose especially at the restaurants or in public places, sitting by splitting your legs for both women and men are regarded as bad manners...
Pouring water on the ground
Before accompanying a person either from the family or a close friend, you can see people are pouring water on the ground with a bucket or something like that. It has a very nice meaning. You are basically wishing the traveller a swift vacation as water
Hospitality
Turkish families love guests and they are very hospitable. Instead of a visitor or a tourist, you are basically a guest for them which means you deserve a great hospitality. It does not matter in you are in a city or in a small town, poeple will try to help you as much as they can. While we are visiting villages on our tour programs, our guests are pretty surprised about the hospitalities of the local people. Of course at first, they are staring at you since you are a person that they never seen in their life. Then they realize that you are a tourist and welcomes you with a smiley face. Especially on the walking tours, while passing through the farms, farmers see you and welcome. They try to explain what they are are planting with their body language :) , offer you some drinks and local tastes..
------------------------------------
Would you like us to tailor you a private itinerary? Benefit from our expertise. We offer tailor-made tours to Turkey for all interests and desires, from romantic honeymoons and scenic self-drive road trips to photo tours with experienced photographers and cultural tours in major destinations. We arrange everything for your Turkey Tours, including hotel bookings, airport transfers, guided tours, and top-notch experiences. We want you to have a great time in Turkey and make sure your trip is a memorable one as we have escorted so many tours in Turkey personally. Imagine dealing with only one person for all your travel details, receiving customized itineraries and recommendations which will suit exactly your travel interests. Contact Turkey Tour Organizer to get a personalized day by day itinerary for your trip to Turkey.
Erkan Dülger
Erkan Dulger, a seasoned expert in the travel and tourism sector, has devoted more than 17 years of his life to planning wonderful journeys for people all over the world. Erkan has made a great career as a travel consultant and prosperous business owner. He was born with a deep enthusiasm for exploration and a desire to introduce people to beautiful places.
Erkan traveled to the United States in search of knowledge and practical experience, where he spent four years honing his craft while working at various hotels. He was able to better comprehend the complexities of the travel industry as well as the various demands and expectations of travelers thanks to this priceless experience.
Erkan had always dreamed of starting his own travel business, one that would reflect his passion for crafting extraordinary travel experiences. Erkan founded his own travel company in 2015 after realizing his dream via intense determination and strong faith in his abilities.
Frequently Asked Questions