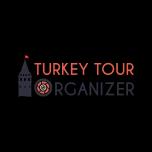 Best Public Parks of Istanbul
Istanbul is a unique city as it is located on two continents. The best way to enjoy spectacular views of the legendary Bosporus is by joining a boat trip, reserving a table from a roof top restaurant, staying at a water-front hotel or simply relaxing in a public park. Majority of the tourists of Istanbul spend around 3 full days in the city itself. Most of the itineraries are covering the touristic highlights such as Hagia Sophia, The Blue Mosque,Topkapi Palace and the Hippodrome square. While the old city center Sultanahmet is worn out by tourist groups, there is a great number of visitors who miss to see the Underground cistern of Yerebatan and Istanbul Archaeology Museum which are right next to Hagia Sophia. As you can see, even Sultanahmet square has many attractions like the The Museum of Great Palace Mosaics which are missed by tourists dropped by tour busses to Sultanahmet square. Long story but short, the city of dilemmas cannot be explored in a few days.
This fact started to increase the number of stays in Istanbul. Independent tourists are now staying longer than they used to. A week long itinerary in Istanbul will cover almost all of the must see sites along with the off the beaten paths. While doing so, have you ever considered to take a break by one of the beautiful green public parks of Istanbul? If you are a book worm and like to catch your breath after a few hours of exploration, here is a small list of the best public parks in Istanbul.
Emirgan Korusu, Yildiz Park, Bebek Park and Cemil Topuzlu Park are located by the Bosporus of Istanbul. You are sailing right in front of them in a bosporus cruise and envy for those resting over the green grass, reading, sipping coffee or just content because of the breathtaking views of the city. Maltepe and Camlica Parks are located in the Asian part of Istanbul. As Asia is just a few minutes ferry ride away from Europe here, it is highly recommended to visit the Camlica Hill and the park there for the best views of the Bosporus. Maltepe park hosted a kite festival in 2016. The famous Prince islands of Istanbul are embellishing your views when you are walking by the Maltepe Park. Our favorites are the Gulhane Park and Macka Demokrasi Parki. I have intentionally put the Turkish names of the parks as it will be easier for you to navigate to these sites with their Turkish names. Besides, majority of the English speaking Turkish people in Istanbul may not know of what grove means.
Gulhane Park streches down to the railways where Orient Express used to run in the past. You can easily enter the park from the garden of Topkapi Palace and don't forget to pay a visit to Istanbul Archaeology Museum located on this way. Take a good rest in the shadows of the trees before proceeding to Sirkeci and Eminonu area to explore the World famous Spice Market. Macka Demokrasi park is located right behind the Dolmabahce Palace. As an assited tour in Dolmabahce Palace takes around 2 hours, Macka Park will be a great location to fill up your batteries. As there is a University nearby the park, you are able to see the people of Istanbul and the students chatting, walking their dogs, running or just doing park stuff like in your country. Like they say, when in Rome, do as the Romans do and enjoy a public park in Istanbul for a different perspective of our most complex city.
------------------------------------
Would you like us to tailor you a private itinerary including the Public parks of Istanbul? Benefit from our expertise. We offer tailor-made tours to Turkey for all interests and desires, from romantic honeymoons and scenic self-drive road trips to photo tours with experienced photographers and cultural tours in major destinations. We arrange everything for your Turkey Tours, including hotel bookings, airport transfers, guided tours, and top-notch experiences. We want you to have a great time in Turkey and make sure your trip is a memorable one as we have escorted so many tours in Turkey personally. Imagine dealing with only one person for all your travel details, receiving customized itineraries and recommendations which will suit exactly your travel interests. Contact Turkey Tour Organizer to get a personalized day by day itinerary for your trip to Turkey.
Erkan Dülger
Erkan Dulger, a seasoned expert in the travel and tourism sector, has devoted more than 17 years of his life to planning wonderful journeys for people all over the world. Erkan has made a great career as a travel consultant and prosperous business owner. He was born with a deep enthusiasm for exploration and a desire to introduce people to beautiful places.
Erkan traveled to the United States in search of knowledge and practical experience, where he spent four years honing his craft while working at various hotels. He was able to better comprehend the complexities of the travel industry as well as the various demands and expectations of travelers thanks to this priceless experience.
Erkan had always dreamed of starting his own travel business, one that would reflect his passion for crafting extraordinary travel experiences. Erkan founded his own travel company in 2015 after realizing his dream via intense determination and strong faith in his abilities.
Frequently Asked Questions