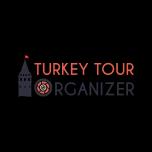 Best Sunset Locations of Cappadocia
Cappadocia region has become world famous recently due to the hot air balloons floating gently over the poetic landscape. The formations were created in thousands of years due to the erosion of the ignimbrite rocks resting in peace since forever. Due to the chemicals inside the volcanic rocks, volcanic landscape of Cappadocia is among the most colorful places on our planet. This colorful region and the gentle winds of the sunrise made our destination one of the hotest locations on earht as the hot air balloons offer great sunrises in Cappadocia. What about sunset?
Actually sunset was the highlight of Cappadocian explorers since 80s. As there were no balloons flying in Cappadocia, it was unnecessary to arrive the hotel early to rest for the next morning. Especially the Red Valley panoromic point was among the most crowded locations in our region. Tour busses were piling up creting a rush hour similar to what city dwellers are used to. This was unusual after a day long trip without any traffic at all. All the Cappadocia tours would flock to Red Valley Sunset area to watch one of the most impressive sunsets of Turkey. Meanwhile, backpackers and independent tourists would watch the phenomenal sunset of Cappadocia over Goreme town which is locally named Aydin Kiragi. Due to the romaticism seekers on instagram, Aydin Kiragi is now named the lovers hill which still surprises the locals when asked by lost tourists.
Besides the Red Valley and the Aydin Kiragi in Goreme, another impressive place is the catle of Uchisar. The camel like formation on below picture is the castle of Uchisar which is practically a gigantic fairy chimney. Due to its height, locals used it as a watch tower giving it the popular title. With elevaiton of 1350 Meters above the sea level, the castle of Uchisar is the best sunset place in Cappadocia. You can watch the Red and Rose Valleys getting reddish and reddish as the sun goes down. Now it is time to look straight to the east where stands the mighty Erciyes volcanic mountain. The snow capped mountains white colored peak starts reflecting the beautiful pink sunbeams and offers great pictures during the sunset.
The colors of sunsets in Cappadocia attract new wed couples as well. Not only Cappadocians but also the neighboring citizens of Cappadocia flood to our region to make good memories of their most important days. Internet attracted even more tourists lately coming to our region to make wedding pictures only, starting with a hot air balloon flight in the morning and finishing with a sunset.
All the locations mentioned above are just stone throw away from each other. One can easily add one of them to their programs. While most of the group tours of Cappadocia finish around 6 PM in front of your hotel, a private Cappadocia tour can easily take you to one of the sunset locations. Don't forget to grab a bottle of local Cappadocia wine to company your best moments in the end of a sweet tiring day.
As the sunset in Cappadocia is a real experience every tourist should have, I would like to give you a list of the best places to watch the sunset in Cappadocia below so you can ask your travel consultant or guide to include one of the spots below to your itinerary.
Our guests interested in an extensive Cappadocia trip book our 2 day Cappadocia package and our guides are just happier to take them to one of the above sunset spots!
------------------------------------
Would you like us to tailor you a private itinerary including the sunset locations in Cappadocia? Benefit from our expertise. We offer tailor-made tours to Turkey for all interests and desires, from romantic honeymoons and scenic self-drive road trips to photo tours with experienced photographers and cultural tours in major destinations. We arrange everything for your Turkey Tours, including hotel bookings, airport transfers, guided tours, and top-notch experiences. We want you to have a great time in Turkey and make sure your trip is a memorable one as we have escorted so many tours in Turkey personally. Imagine dealing with only one person for all your travel details, receiving customized itineraries and recommendations which will suit exactly your travel interests. Contact Turkey Tour Organizer to get a personalized day by day itinerary for your trip to Turkey.
Serdar Akarca
Since 2008, Serdar Akarca, a highly accomplished Senior Software Engineer, has significantly contributed to a number of projects. He inevitably ran across his friend Erkan because of his unwavering desire for traveling to new places and immersing himself in other cultures. Together, they established Turkey Tour Organizer Co., where Serdar is in charge of running the business's website and social media pages.
Beyond his technical abilities, Serdar has a genuine curiosity to experience various cultures and a strong interest in travel. His dedication to exhibiting Turkey's beauty and giving tourists an amazing experience across the nation's great destinations is motivated by this passion.
Frequently Asked Questions