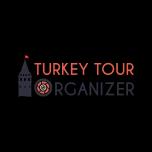 Bozcaada (Tenedos) Island
It is said that the islands have their own soul. Especially those living in Istanbul know better the meaning of this. The islands are always attractive to escape the dry crowds and disturbing noise of the city, opening the door to a different world.
But sometimes you want to go further, to be detached from everything. At such times, it feels great to reach out to the Aegean, to be a part of mythologies and to stand up against the sunset with your loved ones.
Speaking of the Islands and the Aegean, how would you like to head towards Bozcaada, which is located at the exit of the Dardanelles Strait and has existed since ancient times? If you want to feel the wind, be fascinated by the view and purify your soul, let's go from Istanbul to Bozcaada.
Where is Bozcaada?
Bozcaada is one of the most special corners of our country. This unique stop, which people living in and around the Marmara region gradually become familiar with, is one of the most enjoyable short-term holiday routes.
Bozcaada, an island district of Çanakkale, is one of the distinguished locations preferred by travelers who want to find peace. Turkey's third-largest island of Bozcaada, famous for its marine tourism, vineyards, and wind power plants.
How to get to Bozcaada from Istanbul?
Bozcaada, which has a nature and calmness that purifies the soul of people, hosts different kinds of beauties in every season. In order to reach this route that increases your life energy, you must first go to Çanakkale.
There are different options to reach Çanakkale. From the European side, you can reach Çanakkale via Tekirdağ - Keşan - Gelibolu. You can use the E84 and E87 highways on this route. It is possible to take this road, which is 384 km long, in about 6 hours with your private vehicle.
Another way is from the Anatolian side. You can reach Çanakkale by using the O-5 highway via Gebze - Bursa - Bandırma. The length of this road is 457 km and you can get this distance in 6.5 hours with your private car.
Places to see in Bozcaada
Bozcaada has many places to see due to its historical background and location. Let's take a look at the must-see places in Bozcaada together.
Bozcaada Streets
The most enjoyable place to visit in Bozcaada is of course the nostalgic streets that create a cute town atmosphere. The stream, which passed through the middle of the town in time, divided the region into Turkish and Greek neighborhoods; but there is no such distinction today. However, as you wander these streets, you can understand which neighborhood you are in due to architectural differences.
Bozcaada Castle
It is not known exactly when and by whom Bozcaada Castle was first built. However, the building, which was repaired in the period of Fatih Sultan Mehmet, was later rebuilt by II Mahmut. Finally, Bozcaada Castle, which was restored by the Ministry of Culture and Tourism in 1996, gained its present appearance.
The castle, which consists of two parts as interior and exterior, draws your attention even when approaching Bozcaada by ferry. The castle, with an ethnography exhibition, is an open-air museum.
Virgin Mary Church
The Virgin Mary Church, which belongs to the Greek Orthodox community, is the only church on the island open to worship. This historic and sacred building is thought to have been first built during the Venetian period, but it says 1869 at the entrance to the church.
The tower of the church, which is about 24 meters long, was restored between 2006-2007. The 4-storey bell and clock tower in the courtyard of the church can be seen from anywhere in the center of the island.
Windmills and Polente Lighthouse
The most romantic corner of Bozcaada is the corner with wind vines. Here you can witness one of the best sunset views that you can watch in Turkey. You should definitely stop by the wind roses built-in 2000 at the western end of the island.
At the end of the windmills is the Polente Lighthouse, built-in 1861 and with a height of 32 meters. We recommend you to see this historical lighthouse.
Bozcaada Bays and Beaches
There are many untouched and beautiful spots to swim in Bozcaada, one of the most natural and peaceful places in the Aegean. The sea season on the island begins in mid-May and lasts until mid-October. The bays and beaches for swimming in Bozcaada are as follows:
✓Ayazma Beach ✓Sulubahce Bay ✓Habbale Beach ✓Aquarium Bay ✓Beylik Bay ✓Meadow Bay ✓Tuzburnu Bay ✓Plain Bay
------------------------------------
Would you like us to tailor you a private itinerary, including Bozcaada? Benefit from our expertise. We offer tailor-made tours to Turkey for all interests and desires, from romantic honeymoons and scenic self-drive road trips to photo tours with experienced photographers and cultural tours in major destinations. We arrange everything for your Turkey Tours, including hotel bookings, airport transfers, guided tours, and top-notch experiences. We want you to have a great time in Turkey and make sure your trip is a memorable one as we have escorted so many tours in Turkey personally. Imagine dealing with only one person for all your travel details, receiving customized itineraries and recommendations which will suit exactly your travel interests. Contact Turkey Tour Organizer to get a personalized day by day itinerary for your trip to Turkey.
Serdar Akarca
Since 2008, Serdar Akarca, a highly accomplished Senior Software Engineer, has significantly contributed to a number of projects. He inevitably ran across his friend Erkan because of his unwavering desire for traveling to new places and immersing himself in other cultures. Together, they established Turkey Tour Organizer Co., where Serdar is in charge of running the business's website and social media pages.
Beyond his technical abilities, Serdar has a genuine curiosity to experience various cultures and a strong interest in travel. His dedication to exhibiting Turkey's beauty and giving tourists an amazing experience across the nation's great destinations is motivated by this passion.
Frequently Asked Questions