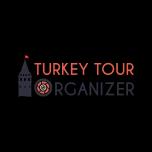 Burdur; Lavender and Ancient Cities
History of Burdur
Landscape and climate were so good for humans that the civilization of Burdur goes back to ten thousand years. There are many Paleolithic and Neolithic settlements around Burdur city. Hacilar mound is the most popular of them all. Like today, Burdur was strategically advantageous besides its neighbors. That brought bad luck to the region as the big powers of the ancient era tried to control the Burdur region and the trading routes reaching the Mediterranean Sea. Like the other Anatolian regions, Burdur was under the control of Persians until Alexander the Great conquered Asia Minor. The Romans ruled the area when Pergamon became the capital of the Roman's Asian State. Turkish nomads started to settle in the area after the 11th century. Different Turkish Municipalities ruled the area, as well as the Seljuks and Ottoman rule, began in 1391 after Bayezid the thunderbolt conquered the region. Burdur was invaded by the Italians during WWI.
What to see in Burdur?
Burdur is a province in between Denizli and Antalya. Thanks to this convenience, you can easily include Burdur's attractions in your itinerary. The majority of travelers in Turkey visit Antalya city and Pamukkale nearby Denizli. While driving from Antalya to Denizli or vice versa, you can easily stop by Sagalassos Ancient city which has an impressive history and offers phenomenal views of South Western Anatolian highlands. You can stop by Burdur city for lunch and pay a visit to Burdur Archaeological Museum to see the artifacts found in Sagalassos and Kibyra. Many travelers love cruising on the turquoise waters of Turkey. The most popular coves and bays are in between Fethiye and Marmaris. You will most probably disembark in one of these cities and drive to Antalya or Pamukkale afterward. You can visit Kibyra, Burdur and even spend a night in a nice hotel nearby Sagalassos or in Burdur city with a lake view. If you are traveling with children, you should definitely visit the Natural History Museum of Burdur. It is a 19th century Church built in the middle of the old town of Burdur where you see a big collection of fossils found in the vicinity of Burdur city. There are two Ottoman mansions that are beautiful examples of civil architecture. Misirlilar Evi and Bakibey Konagi are worth visiting if you have enough time to spend in Burdur City. You are able to see more examples of restored or abandoned examples of civil architecture while visiting these old houses. If you are interested in photography, Lake Salda and the Lavender plantations offer phenomenal views. You will need to spend a few more nights if you want to tick all the things above.
What to buy in Burdur?
Farmers of Burdur were harvesting Lavender to make oil and essence extracted from the Lavender seeds. Thanks to the technology, travelers realized that lavender farms of Burdur are as good as the lavender farms of France for photography. That popularity grew with Lake Salda on the way to the Lavender farms. Salda lake has white sand beaches looking like the Maldives. That increased the Lavender production in the region. Besides the lavender, you can also buy good quality walnut paste from Burdur city. World-famous Turkish beverage Salep is also available in Bucak city of Burdur which is on the way to Antalya. Salep is a powder obtained from an indigenous orchid root from Anatolia. It is originally from Kahramanmaras city in the South East of the Republic of Turkey. Bucak's climate is very similar to Kahramanmaras where people can produce similar quality Salep. One of the above three will make a nice gift to your friends.
------------------------------------
Would you like us to tailor you a private itinerary including Burdur? Benefit from our expertise. We offer tailor-made tours to Turkey for all interests and desires, from romantic honeymoons and scenic self-drive road trips to photo tours with experienced photographers and cultural tours in major destinations. We arrange everything for your Turkey Tours, including hotel bookings, airport transfers, guided tours, and top-notch experiences. We want you to have a great time in Turkey and make sure your trip is a memorable one as we have escorted so many tours in Turkeypersonally. Imagine dealing with only one person for all your travel details, receiving customized itineraries and recommendations which will suit exactly your travel interests. Contact TurkeyTour Organizer to get a personalized day by day itinerary for your trip to turkey.
Serdar Akarca
Since 2008, Serdar Akarca, a highly accomplished Senior Software Engineer, has significantly contributed to a number of projects. He inevitably ran across his friend Erkan because of his unwavering desire for traveling to new places and immersing himself in other cultures. Together, they established Turkey Tour Organizer Co., where Serdar is in charge of running the business's website and social media pages.
Beyond his technical abilities, Serdar has a genuine curiosity to experience various cultures and a strong interest in travel. His dedication to exhibiting Turkey's beauty and giving tourists an amazing experience across the nation's great destinations is motivated by this passion.
Frequently Asked Questions