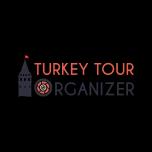 Patara Ancient city was home to the first democratic council of the world, the Lycian League. It was established by the Anatolian communities mainly living on the Teke Peninsula in the southwest of Anatolia which lies within the Antalya and Mugla provinces of the Republic of Turkey. The Lycian League was a federal state ran by democracy which clearly inspired the constitution of Unites States of America according to the articles of Alexander Hamilton and James Hamilton. Being located by an easily accessible yet highly protected port, Patara well deserved to host the council of the Lycian League. Patara is very important in Christianity as Paul of Tarsus and Luke changed ships in Patara port. Besides, Santa Claus was born in Patara on March 15, 270.
Where is Patara Ancient City?
Patara ancient city is within the borders of Antalya province. The borders of the province end with the beach of Patara. As a result, Patara's ancient city is closer to Dalaman airport in Mugla province. It only takes one and half hours to get to Patara Ancient city from Dalaman airport while it is slightly more than three hours to get to Antalya Airport from Patara. As the city is located in between the popular tourist destinations such as Fethiye and Kaş, Patara's ancient city must be on your list of the self-drive tours on the Mediterranean coast of Turkey. It takes one hour both from Kaş and Fethiye to reach Patara so you can easily stop by the ancient city while driving from one of these cities to another.
History of Patara
Patara was established by Luvi speaking Indo-European communities that lived in Anatolia. The region was called Patar by the Hittites and Patara in the Lycian language. The traces of civilization goes back to the 8th Century BCE. Patara is located by the Mediterranean Sea and was the export of her hinterland. The southern and northern territories were mountainous which put Patara in a very advantageous position among her competitors. Patara became the capital of the Lycian League established by the city-states of the southwestern lands of Anatolia which have survived until the Roman Era. Romans first gave independence to the Lycian League and took advantage of the huge sillos of Patara which supplied bustling Roman cities. Patara suffered from Arabian invasions but nature was crueler to the city as the sand silted the port and the city. An earthquake devastated the city and she never got back to life again. Monuments of Patara slowly buried by the sand which became the world-famous Patara beach today. Thanks to the well-preserved monuments, beautiful beach,es and sand dunes, Patara is a beautiful destination awaiting discoverers.
------------------------------------
Would you like us to tailor you a private itinerary, including Patara Ancient City? Benefit from our expertise. We offer tailor-made tours to Turkey for all interests and desires, from romantic honeymoons and scenic self-drive road trips to photo tours with experienced photographers and cultural tours in major destinations. We arrange everything for your Turkey Tours, including hotel bookings, airport transfers, guided tours, and top-notch experiences. We want you to have a great time in Turkey and make sure your trip is a memorable one as we have escorted so many tours in Turkey personally. Imagine dealing with only one person for all your travel details, receiving customized itineraries and recommendations which will suit exactly your travel interests. Contact Turkey Tour Organizer to get a personalized day-by-day itinerary for your trip to Turkey.
Serdar Akarca
Since 2008, Serdar Akarca, a highly accomplished Senior Software Engineer, has significantly contributed to a number of projects. He inevitably ran across his friend Erkan because of his unwavering desire for traveling to new places and immersing himself in other cultures. Together, they established Turkey Tour Organizer Co., where Serdar is in charge of running the business's website and social media pages.
Beyond his technical abilities, Serdar has a genuine curiosity to experience various cultures and a strong interest in travel. His dedication to exhibiting Turkey's beauty and giving tourists an amazing experience across the nation's great destinations is motivated by this passion.
Frequently Asked Questions