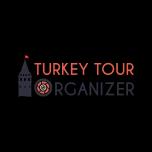 Catalhoyuk is one of the most important archaeological sites of the world. The population of this Neolithic settlement reached 8000 people during 7500 BCE. Today, Catalhoyuk mounds are surrounded by fertile Konya plains. 9000 years ago, Catalhoyuk was surrounded by even more fertile lands full of lakes and ponds attracting various birds and animals. Environs of Catalhoyuk were fruitful hunting grounds to the Neolithic Communities of Catalhoyuk. In 6500 BCE, Catalhoyuk started to make huge progress in agriculture, kitchen, and farming. The citizens of Catalhoyuk started to domesticate the cattle, develop new preserving and cooking techniques, and most importantly, paid even more attention to the burial ceremonies. Besides its domestication and population fame, Catalhoyuk developed figurative art which was inspired by their burial and religious ceremonies.
Where is Catalhoyuk?
Catalhoyuk is located in the vicinity of Konya province in central Turkey. The archaeological site is 40 kilometers away from the center of Konya city. There are frequent flights from both Istanbul Airports to Konya every day making Catalhoyuk even a daily activity from Istanbul. Considering the 3-hour driving distance from Cappadocia, one can easily explore Catalhoyuk on the way to Antalya from Cappadocia. You can easily explore Catalhoyuk if you are on a self-drive tour from Cappadocia to Antalya or a self-drive tour from Cappadocia to Bodrum.
Catalhoyuk Architecture
Catalhoyuk was a Neolithic settlement. The houses were built by adobe. They were built attached to each other and had very narrow gaps in between the houses. They were used as dumping grounds where archaeologists collect a lot of information about the diet and daily life of the Catalhoyuk people. The houses had a rectangular plan. Their size was different from each other as well as to the number of rooms connected to each other by doors from the inside. That shows the people of Catalhoyuk knew how to build doors yet windows. However, humankind was prey in the Neolithic times so they had to protect themselves from the wild animals and other communities. People walked on the roofs of their neighbors to reach their houses. They had small holes on the roofs which had removable wooden stairs to enter the houses. Below the entrances were the fireplaces that were used for cooking and heating. Almost all houses had a sofa which was a burial site to the ancestors of the people living in the very same place. Bull skulls with horns were the most important religious item to be used inside the houses and inside the temple structures. Catalhoyuk people made various types of figurines and the mother goddess of Catalhoyuk is the most important one of them.
The Seated Woman of Catalhoyuk
The mother goddess of Catalhoyuk is the first form of a deity made in Anatolia in human form. Excavations made in other UNESCO heritage sites like Gobeklitepe unearthed abstract forms of deities but Kybele is one of its kind. The seated woman of Catalhoyuk sits on a throne with wild animals underneath the arm rests. The woman is reflected in a corpulent appearance delivering a baby which is standing for fertility. The seated woman supports the matriarchy people of Catalhoyuk followed in Neolithic times. Considering the other powerful deities of Anatolia such as Demeter, Hekate, Cybele, and Virgin Mary, the seated woman of Catalhoyuk can be the first form stressing the female contribution to the development of human culture.
An obsidian mirror was found at the excavations conducted in Catalhoyuk.
Catalhoyuk is a museum at present and can be visited every day from 9 am to 5 pm. The excavations take place from May to September and it is highly recommended to visit Catalhoyuk in this time frame. Below you can find a beautiful introduction of Catalhoyuk excavations from its current archaeologist.
------------------------------------
Would you like us to tailor you a private itinerary including Catalhoyuk? Benefit from our expertise. We offer tailor-made tours to Turkey for all interests and desires, from romantic honeymoons and scenic self-drive road trips to photo tours with experienced photographers and cultural tours in major destinations. We arrange everything for your Turkey Tours, including hotel bookings, airport transfers, guided tours, and top-notch experiences. We want you to have a great time in Turkey and make sure your trip is a memorable one as we have escorted so many tours in Turkey personally. Imagine dealing with only one person for all your travel details, receiving customized itineraries and recommendations which will suit exactly your travel interests. Contact Turkey Tour Organizer to get a personalized day-by-day itinerary for your trip to Turkey.
Erkan Dülger
Erkan Dulger, a seasoned expert in the travel and tourism sector, has devoted more than 17 years of his life to planning wonderful journeys for people all over the world. Erkan has made a great career as a travel consultant and prosperous business owner. He was born with a deep enthusiasm for exploration and a desire to introduce people to beautiful places.
Erkan traveled to the United States in search of knowledge and practical experience, where he spent four years honing his craft while working at various hotels. He was able to better comprehend the complexities of the travel industry as well as the various demands and expectations of travelers thanks to this priceless experience.
Erkan had always dreamed of starting his own travel business, one that would reflect his passion for crafting extraordinary travel experiences. Erkan founded his own travel company in 2015 after realizing his dream via intense determination and strong faith in his abilities.
Frequently Asked Questions