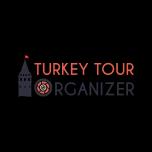 Where is Cavusin Village?
Cavusin is literally in the middle of Cappadocia with Goreme. These two little towns are only four kilometers away from each other. It takes less than an hour to reach from one village to another on foot with the company of spectacular Cappadocia views. Cappadocia's popular volcanic landscape is surrounded by three cities. Uchisar marks the Western, Urgup marks the Eastern, and Avanos marks the Northern corner of Cappadocia. Cavusin and Goreme are located in the middle of this triangle in the South of Avanos. After a five-kilometer drive from Avanos to South, you will reach Cavusin village and another four kilometers will take you to Goreme. This accessibility made Cavusin very popular lately among travelers interested in photography, hiking, and the landscape of Cappadocia.
What to do in Cavusin?
Cavusin village is on the outskirts of Red and Rose Valleys. As a result, it is the starting or ending point of the popular hikes in the Red and Rose Valleys. That does not mean that Cavusin doesn't have any walking alternatives. I highly recommend travelers to include a half-day in Cavusin Village. You can park your car in the old town of Cavusin and take a memorable walk in the abandoned part of the village. You will see a lot of empty cave houses on the way to the top of the Cavusin village where phenomenal Cappadocia views are waiting for you. You will come across a boutique hotel on the top of the old town which is located on the way to one of the biggest cave churches of Cappadocia. The Church of Saint John is believed to be built in the fifth century. No one expects a huge structure like the Church of Saint John can be carved into the rock until he enters the church. Even if the narthex of the church is collapsed due to erosion of the rocks, the original building gives you an idea about the size of the Christian Monastery carved into the castle-like rocks of Cavusin. When you reach the top, it is not hard to find the trail to the other side of Cavusin village to see the most impressive and cute fairy chimneys of Cappadocia. The trail approaching these fairy chimneys will take you down to the village center where you can walk or drive to one of the most frescoed churches of Cappadocia. Cavusin Church is located on the way from Avanos to Goreme but almost all tourists of Cappadocia miss the opportunity to visit this beautiful structure. It is not the biggest yet best-frescoed church of Cappadocia but has the early examples of Byzantium art. Cavusin Church is painted from the bottom to the top which is a nice introduction to the evolution of the Christian art of Cappadocia. Besides, there is a nice walk to the left side of the Church where you see a few beautiful fairy chimneys. As the path is surrounded by orchards of local Cavusin people, you may encounter them dealing with their grapes on the way.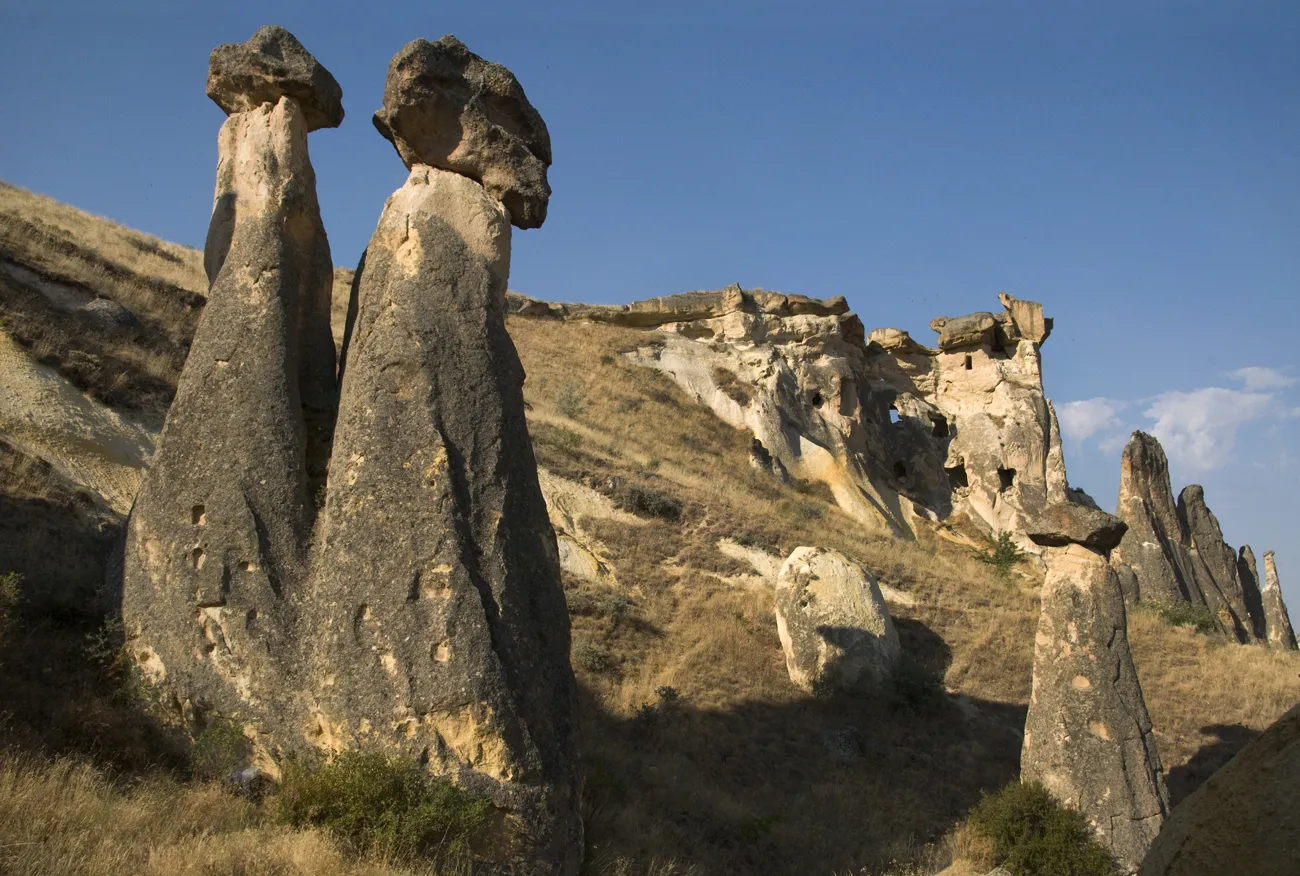 How to reach Cavusin Village on foot?
When you take a walk in the Red and Rose Valleys, you can easily reach Cavusin village after a four or five-kilometer walk depending on your walking trail. As the valleys of Cappadocia are closed to vehicle traffic, your drive will be waiting for you in Cavusin village. The easiest way to reach Cavusin on foot is from Goreme. There is a dirt track separating from the main road of Avanos from Goreme Village which will finish in Cavusin Village. If you take that walk at sunrise, your path will be decorated and brightened by hot air balloons and their burners. It feels like a walk in a wonderland where sunbeams slowly light up the landscape and hot air balloons slowly float on the lunar Cappadocia. Another nice trail is coming from Pasabag Monks Valley. If you are staying in Avanos, You can reach to Pasabag – Monks Valley open-air museum easily and walk to Cavusin village afterward where you will see every color of Cappadocia's landscape.
------------------------------------
Would you like us to tailor you a private itinerary including Cavusin Village? Benefit from our expertise. We offer tailor-made tours to Turkey for all interests and desires, from romantic honeymoons and scenic self-drive road trips to photo tours with experienced photographers and cultural tours in major destinations. We arrange everything for your Turkey Tours, including hotel bookings, airport transfers, guided tours, and top-notch experiences. We want you to have a great time in Turkey and make sure your trip is a memorable one as we have escorted so many tours in Turkeypersonally. Imagine dealing with only one person for all your travel details, receiving customized itineraries and recommendations which will suit exactly your travel interests. Contact TurkeyTour Organizer to get a personalized day by day itinerary for your trip to Turkey.
Kadir Akın
Kadir Akin is the managing partner of Turkey Tour Organizer Co. and a highly skilled travel advisor and tour guide. Kadir has worked in the tourist sector for more than 15 years, and he has a wealth of experience in trip planning and offering first-rate guiding services.
Whether visiting historical sites, trying the food, or finding off-the-beaten-path jewels, traveling with Kadir as your tour guide ensures a genuine and educational experience. Anyone looking for an insider's view of Turkey will find him to be a reliable and sought-after guide thanks to his love for his country and commitment to his profession.
Frequently Asked Questions