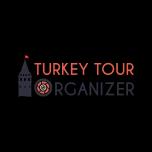 Chimera in Cirali, Antalya
That flame that has not died out for centuries: Chimera \(Yanartaş\)
In Kemer, the touristic center of Antalya, a natural fire has been burning for centuries: Yanartaş. Yanartaş, which is formed from the natural burning of the gases from underground, is one of the must-see places during your Antalya trip. Yanartaş is a special place for those who want to witness the miracles of nature, with its legend nourished by mythology, its extraordinary view, which is the result of its location on a high hill, and its exciting climbing route. Especially the sunset view turns into one of the most romantic places to see Yanartaş.
There are many places to visit in Antalya, but Yanartaş is separated from many places with its atmosphere. If you want to experience an extraordinary activity accompanied by mystical landscapes, visit Yanartaş at sunset.
Where is Yanartaş? How To Get To Yanartaş?
Yanartaş, the fire of Olympos, is located at an altitude of 230 meters in Çıralı. Çıralı is a region connected to the Kemer district of Antalya.
To go to Yanartaş, cross the bridge at the entrance of Çıralı and continue in the direction of the orange groves on the left. Follow the road to reach the slightly inclined paths and continue the journey. You will arrive there after about 3.5 kilometers.
Click herefor the location.
The Legend of Chimera
Yanartaş is a place that has attracted attention since ancient times with its flames that do not go out. Today we may know why Yanartaş was formed, but old stories are definitely more fun. According to Homer's texts, the reason for the flames in Yanartaş is that Chimera, a mythological creature living under the ground, a mixture of lion, goat, and snake, breathes fire towards the earth. The old name of the settlement in Yanartaş comes from this legend: Chimaera.
Let's open up the legend a little bit more because the story is pretty gripping. At the center of the story is an unlucky hero named Hipponus. Hipponus, the prince of Ephyra, was an outstanding hunter; but one day, he accidentally killed his brother Belleron. After that, his name remained Bellerophon (who eaten Belleron). Bellerophon arrived in Tiryns' city on one of his trips, and the city's queen fell in love with him. Bellerophon did not respond to this love, and the queen got very angry and asked the king to punish her. The king, who did not want to get blood on his hand, gave Bellerophon a letter and sent him to Lycia. The letter in his hand said that he had disturbed the queen and should be killed. The Lycian king Lobhates did not want to get blood on his hand and sent Bellerophon on a mission that he thought he could not achieve. At that time, Chimera lived where Yanartaş was located. Bellerophon, who encountered Chimera, begged the gods for mercy, and Pegasus came to his aid. With the help of Pegasus, Bellerophon killed the Chimera with a spear strike. Chimera, who spewed fire one last time before he died, burned the surroundings. That last fire was still burning in Yanartaş today.
Information about Çıralı\-Yanartaş
✓ Yanartaş is the name of a hill in Ciralİ. The flames here increase after rainy times. Because the number of channels through which the gases come out increases depending on the rainwater. Those who want to see intense flames keep this information in mind.
✓ It is not easy to climb the hill where Yanartaş is located. You will probably sweat. It is beneficial to have good quality hiking shoes and spare t-shirts.
✓ The flaming pits offer absolutely extraordinary views at night. The ideal hours for a trip to Yanartaş are when the weather starts to get dark.
✓ There is no fire from some of the holes in Yanartaş. But gas continues to come out of such cavities. Therefore, be very careful if you are going to make a fire.
------------------------------------
Would you like us to tailor you a private itinerary, including Chimera in Cirali, Antalya? Benefit from our expertise. We offer tailor-made tours to Turkey for all interests and desires, from romantic honeymoons and scenic self-drive road trips to photo tours with experienced photographers and cultural tours in major destinations. We arrange everything for your Turkey Tours, including hotel bookings, airport transfers, guided tours, and top-notch experiences. We want you to have a great time in Turkey and make sure your trip is a memorable one as we have escorted so many tours in Turkey personally. Imagine dealing with only one person for all your travel details, receiving customized itineraries and recommendations which will suit exactly your travel interests. Contact Turkey Tour Organizer to get a personalized day by day itinerary for your trip to Turkey.
Serdar Akarca
Since 2008, Serdar Akarca, a highly accomplished Senior Software Engineer, has significantly contributed to a number of projects. He inevitably ran across his friend Erkan because of his unwavering desire for traveling to new places and immersing himself in other cultures. Together, they established Turkey Tour Organizer Co., where Serdar is in charge of running the business's website and social media pages.
Beyond his technical abilities, Serdar has a genuine curiosity to experience various cultures and a strong interest in travel. His dedication to exhibiting Turkey's beauty and giving tourists an amazing experience across the nation's great destinations is motivated by this passion.
Frequently Asked Questions