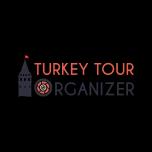 Cirali is one of the famous holiday resorts in Antalya. Many local and foreign tourists visit this place every year due to the beauty of the sea and also its historical beauties. The beach here is also quite developed. For this reason, holidaymakers have a comfortable and relaxed holiday.
Where is Cirali, How to get there?
Cirali is a holiday resort in the Kemer district of Antalya province. Here, green and blue are intertwined to create a magnificent visual. It is a very suitable settlement for those who are considering going to Antalya for a holiday. It also attracts the attention of visitors because it is close to Olympos and Yanartaş. Cirali town is located in a small plain surrounded by Yanar Mountain, Tahtalı Mountain, Omurga Mountain, and Masa Mountain. On the eastern side of the town is the Mediterranean. The back is surrounded by mountains covered with forests. There is a lagoon in Cirali Bay. This lagoon was filled with alluviums and took its current form. There is also a magnificent 3250 m long beach between Cape Olympos and Karaburun.
What are the places to visit in Cirali?
Cirali beach; has a magnificent natural beauty in terms of sea, sand, and sun. This place is connected to the Kemer district of Antalya province. It is very developed as it is a holiday resort. There are many good activities to do both during the day and at night. In addition to Cirali beach, the region is also very rich in history. The history here is mostly influenced by Greek mythology. There are Olymposin the southern part of the beach and Chimera in the northwest part. Especially Chimera Region is quite suitable for having a good time in the evening.
Another important feature of Cirali Beach is that it is the spawning area of ​​caretta caretta turtles. For this reason, many visitors show interest in the region.As it is known, caretta caretta turtles are endangered. This region also attracts attention as it is the spawning area of ​​these turtles.Both sides of the Cirali beach area are surrounded by rocks. For this reason, the sea shows a slightly stony and warm feature. There are fine sands in the beach section. It is one of the decent places that can be preferred for a family holiday. There are also tree houses and camping areas around.
------------------------------------
Would you like us to tailor you a private itinerary including Cirali Town? Benefit from our expertise. We offer tailor-made tours to Turkey for all interests and desires, from romantic honeymoons and scenic self-drive road trips to photo tours with experienced photographers and cultural tours in major destinations. We arrange everything for your Turkey Tours, including hotel bookings, airport transfers, guided tours, and top-notch experiences. We want you to have a great time in Turkey and make sure your trip is a memorable one as we have escorted so many tours in Turkey personally. Imagine dealing with only one person for all your travel details, receiving customized itineraries and recommendations which will suit exactly your travel interests. Contact Turkey Tour Organizer to get a personalized day-by-day itinerary for your trip to Turkey.
Erkan Dülger
Erkan Dulger, a seasoned expert in the travel and tourism sector, has devoted more than 17 years of his life to planning wonderful journeys for people all over the world. Erkan has made a great career as a travel consultant and prosperous business owner. He was born with a deep enthusiasm for exploration and a desire to introduce people to beautiful places.
Erkan traveled to the United States in search of knowledge and practical experience, where he spent four years honing his craft while working at various hotels. He was able to better comprehend the complexities of the travel industry as well as the various demands and expectations of travelers thanks to this priceless experience.
Erkan had always dreamed of starting his own travel business, one that would reflect his passion for crafting extraordinary travel experiences. Erkan founded his own travel company in 2015 after realizing his dream via intense determination and strong faith in his abilities.
Frequently Asked Questions