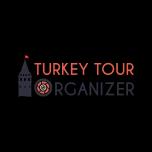 There are some routes that are the champions of all seasons, even in different moods they are like medicine. These routes sometimes appear as a quiet holiday destination, sometimes as an escape route on public holidays or weekends, and sometimes as corners to enjoy the sea, sand, and sun for a long time.
Especially when September comes and those romantic tones of autumn begin to show themselves slightly, these corners in the Aegean region have a different kind of appeal. Cunda Island is such a corner of heaven.
In this article, we will take a journey between İzmir and Cunda and reach out to nostalgic streets, historical stone buildings, a clean sea, and delicious Aegean cuisine.
Where is Cunda Island
Cunda Island, also called Alibey Island, is the largest of the Ayvalık Islands. Cunda, which stretches along the Edremit Bay on the northwestern coast of our country, is also located on the eastern side of Lesbos Island of Greece.
Cunda Island, located on the Ayvalık coasts of Balıkesir, has the characteristic of a typical Aegean town on the seashore. In addition, another feature of Cunda Island is that it is connected to the mainland with a bridge established in the 1960s.
Places to see in Cunda
Sunrise and sunset on Cunda Island is another beautiful thing. The clean sea and the stylized stone houses of the old give a different kind of peace. However, the Ayvalık region gets windy in the evenings. Therefore, it is useful to be prepared. If you are ready, let's take a look at the places you need to see in Cunda.
Cunda Streets
With its nostalgic texture, stone houses and colorful flowers, Cunda streets can drag you towards a dream you don't want to wake up to. You can enjoy peace of mind in these streets, where you will observe the old Greek architecture, especially where local stones are used.
You can sit in the colorful cafes you will come across while wandering the streets to relax and enjoy your pleasure.
Taksiyarhis Church
Taksiyarhis Church, one of the most important historical spots of Cunda, was built in 1873. This cultural heritage, restored by the Rahmi Koç Museum and Culture Foundation, draws attention with its location in the center of Cunda.
Built in a neo-classical style, the church was built with garlic stones extracted from the region's mines and built of stones in piles. This is one of the first places you should stop by when you come to the island.
Lovers Hill
Hosting a unique view, Aşıklar Hill offers travelers a wonderful environment where they can watch the island from a bird's eye view. At this point, which has become one of the symbols of the island, there is also the island's first windmill.
The mill, which was restored in 2007, is now used as a library and cafe. The library, named "Sevim and Necdet Kent Library", is an ideal place to spend a pleasant time with your loved ones. Here you can drink your tea or coffee against the view, or dive into your book or magazine in a quiet environment.
Ayvalık Islands Natural Park
Ayvalık Islands Natural Park, one of Turkey's largest nature park. This park, which is one of the places to see in Cunda, draws attention with its natural beauty.
This wonderful community of islands, located close to each other in the bay, is a treasure with its historical churches, monasteries, houses, vegetation and the diversity of life in the sea.
Cunda Island Beaches
Of course, it is not possible to come to Cunda Island and return without visiting the beaches. There are many options for swimming in Cunda. Our suggestions are as follows;
✓Patriça Bay ✓Cleopatra Beach ✓Ortunc Bay Public Beach ✓Çataltepe Beach ✓Sedef Beach ✓Sobe Beach
------------------------------------
Would you like us to tailor you a private itinerary, including Cunda Island? Benefit from our expertise. We offer tailor-made tours to Turkey for all interests and desires, from romantic honeymoons and scenic self-drive road trips to photo tours with experienced photographers and cultural tours in major destinations. We arrange everything for your Turkey Tours, including hotel bookings, airport transfers, guided tours, and top-notch experiences. We want you to have a great time in Turkey and make sure your trip is a memorable one as we have escorted so many tours in Turkey personally. Imagine dealing with only one person for all your travel details, receiving customized itineraries and recommendations which will suit exactly your travel interests. Contact Turkey Tour Organizer to get a personalized day by day itinerary for your trip to Turkey.
Kadir Akın
Kadir Akin is the managing partner of Turkey Tour Organizer Co. and a highly skilled travel advisor and tour guide. Kadir has worked in the tourist sector for more than 15 years, and he has a wealth of experience in trip planning and offering first-rate guiding services.
Whether visiting historical sites, trying the food, or finding off-the-beaten-path jewels, traveling with Kadir as your tour guide ensures a genuine and educational experience. Anyone looking for an insider's view of Turkey will find him to be a reliable and sought-after guide thanks to his love for his country and commitment to his profession.
Frequently Asked Questions