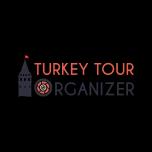 Dalyan marshes, reeds, river, and the Koycegiz Lake caught international attention when a Turkish investor started planning to build a resort nearby the Iztuzu Beach which is a nesting place of the endangered loggerhead sea turtles. Thanks to many people and Prince Phillip, the Turkish Government declared it Koycegiz-DalyanSpecial Environmental Protection Area in 1988. Since then, Dalyan and its environs are popular tourist destinations thanks to the peerless nature, reeds, Iztuzu Beach, and the Kaunos Ancient City. The name of Dalyan is most probably coming from the Greek word aliia which means fishing. Ta Aliia evolved to Dalyan in the Turkish language. Various types of fish swim upstream Dalyan River to Lake Koycegiz to lay their eggs. Besides fishing, tourism and agriculture play an important role in the economy of people living in just another heaven of Turkey.
Where is Dalyan?
Dalyan town and the natural beauties of her are located by the world-famous turquoise coast of Turkey. You can reach there by flights operated by various flights via Dalaman airport. It takes 40 minutes to drive from Dalaman airport to Dalyan. Besides Istanbul and Ankara, Dalaman airport has a lot of flights from many European cities thanks to its proximity to popular resort towns Fethiye and Gocek. You can pencil Dalyan to your southwestern self-drive tour and reach there with your car after a three-hour drive from Bodrum or one hour drive from Fethiye. Even if it is very convenient to visit Dalyan on the way to Bodrum from Fethiye or vice versa in a day, we recommend you to spend the night there to enjoy the many activities that can be done in the area.
Things to do in Dalyan...
BOAT TRIP IN DALYAN RIVER AND IZTUZU BEACH
There are shuttle boats offering ring services from Dalyan town to Iztuzu Beach. By paying a small fee, you can get to Iztuzu Beach and if you are lucky, you can swim with the sea turtles there. There is a nice café with food, beverages, toilet, and showers, that offers all you need for a nice day at the beach. These boats stop by the port of Kaunos ancient city as well as a nice cove to take pictures of the world-famous rock tombs of the ancient city of Kaunos. If you don't want to be a part of a group, you can easily hire a boat on private with a captain on board to take you around and cook a nice barbecue lunch nearby the beach.
ROCK-CUT TOMBS OF KAUNOS ANCIENT CITY
Rulers of Kaunos city were buried in the majestic tombs carved on the steep dolomite across Dalyan. Six tombs were carved from the 4th to the 2ndCentury BCE by the people of Kaunos. The graves are designed like Hellenistic temples with Ionian pillars and architraves with friezes. Most cafes and restaurants offer phenomenal views of the rock tombs of Kaunos Ancient City.
KAUNOS ANCIENT CITY
The ancient city of Kaunos sits on the rocky hill across Dalyan town. You can pass the Dalyan River by boat and walk around 15 minutes to the top to explore the ruins and enjoy the phenomenal views of Dalyan, marshes, reeds, Iztuzu beach and the Aegean Sea. The city of Kaunos was established in the 10th Century BCE. A small lake in the west of the ancient city was the port where goods and produce were traded to the Mediterranean cities. Kaunos was captured by the Greeks, Alexander the Great, Romans and the Turks. The ancient city was abandoned in the 15th Century due to the plague. You can see the theater, city walls, port, fountains and Roman baths which are spread to a wide area embellished with great views.
MUD BATHS OF DALYAN
Mud baths of Dalyan are so popular among the tourists that it is the first stop of the boat trips. The baths are located upstream close to Lake Koycegiz. Showers,café, restaurants and toilets are available on this site of attraction. A small entrance fee is charged which includes the use of the mud baths, thermal pool, showers and toilets. You can spend a nice half-day in the mud baths and feel like Dustin Hoffman, Uma Thurman and Sting, who have visited the baths in1990s.
Erkan Dülger
Erkan Dulger, a seasoned expert in the travel and tourism sector, has devoted more than 17 years of his life to planning wonderful journeys for people all over the world. Erkan has made a great career as a travel consultant and prosperous business owner. He was born with a deep enthusiasm for exploration and a desire to introduce people to beautiful places.
Erkan traveled to the United States in search of knowledge and practical experience, where he spent four years honing his craft while working at various hotels. He was able to better comprehend the complexities of the travel industry as well as the various demands and expectations of travelers thanks to this priceless experience.
Erkan had always dreamed of starting his own travel business, one that would reflect his passion for crafting extraordinary travel experiences. Erkan founded his own travel company in 2015 after realizing his dream via intense determination and strong faith in his abilities.
Frequently Asked Questions