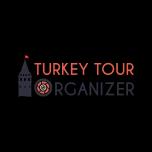 Datca is the furthest tourist destination in Turkey. This is mainly because of the winding roads through the wooded hills of the Turkish Riviera. South West coastline of Turkey is very mountainous creating thousands of coves and bays which is heaven for sailors and cruisers. Transportation was so limited in the 90s that the southwest of Turkey was full of intact fishing villages and towns attracting sailors and cruisers. The roads can be in way better condition today but Datca still feels like a district apart from Turkey thanks to the long and thin piece of peninsula rising in between the Mediterranean and Aegean seas.
Where is Datca?
Datca is a district of Mugla province of Turkey. The city of Datca lies on a peninsula that is 65 kilometers long. The narrowest part of the peninsula is where it is attached to the mainland and it is less than a kilometer wide offering phenomenal landscape to the passers-by. Datca is 1,5 hours away from Marmaris city. Besides driving from Marmaris, you can reach Datca by ferry from Bodrum which takes around 2 hours. That makes Bodrum airport convenient to use to reach Datca as well as if you book your ferry tickets in advance, you can reach Datca in two hours. It will feel like you are going to an Island for vacation as you will fly, sail and drive to your accommodation in Datca. Dalaman airport is also another alternative with a 160-kilometer distance which can be covered in 2,5 hours.
What to do in Datca?
Thanks to the nature of the peninsula, Datca offers numerous coves and bays to swim and relax in peace. Unlike Bodrum, Marmaris, and Fethiye, Datca is not an overcrowded tourist destination and offers plenty of space in the water. Southern shores of Datca are across Marmaris and you can easily arrange a boat trip for yourself to cruise the popular coves of Marmaris such as Selimiye. The peninsula offers great walking and trekking opportunities to travelers. The Carian Way is slowly gaining international recognition and the most scenic part of the route lies on the Datca peninsula. If you are a culture vulture, Knidos Ancient City located at the end of the peninsula will be another beautiful memory of your Turkey tour.
Knidos
Knidos is an ancient city located at the end of the Datca Peninsula. The majority of the ancient city sits on the northern part of the rocky hills and you may consider giving up your visit on the way because of the winding narrow roads finishing in the ancient city. It will worth every turn when you reach Knidos eventually. I highly recommend you to spare a day to Knidos and be prepared to take notes, take pictures, carry enough water and swimsuits as the cold water of the Aegean Sea is very appealing after a comprehensive tour in the ancient city. There is a restaurant where you can enjoy a nice lunch after a tour in Knidos and ask for directions to walk to the Lighthouse on the hills which offers phenomenal views of the Mediterranean Sea. Civilization in the Datca peninsula was established by the Carians around 2000 BCE. The Dorian Greeks choose the end of the peninsula and established Knidos ancient city as an important navy port for themselves in 1000 BCE. Knidos was a Carian city until the Persian invasion in 546 BCE. The Ionians connected the island across Knidos to create two artificial ports. While the northern one was used by the navy, the southern port was used by the trading ships. Datca sparkled among the ports of the East Mediterranean Sea and the city was known for being home to a very famous sculptor Praxiteles who carved the world-famous statue of Aphrodite. Respected astronomer Eudoxus and the architect Sastratos who built the Lighthouse of Alexandria was born in Knidos ancient city. The city supported Alexander the Great during his campaign against the Persians. When the empire of Alexander Fell, Knidos was controlled by the Pergamon Kingdom until it united with the Romans. During the Greek and Roman times, Knidos was an important port of wine. Knidos awaits you with her theater, agora, ports, and beautiful landscape at the end of the Datca peninsula.
------------------------------------
Would you like us to tailor you a private itinerary, including Datca? Benefit from our expertise. We offer tailor-made tours to Turkey for all interests and desires, from romantic honeymoons and scenic self-drive road trips to photo tours with experienced photographers and cultural tours in major destinations. We arrange everything for your Turkey Tours, including hotel bookings, airport transfers, guided tours, and top-notch experiences. We want you to have a great time in Turkey and make sure your trip is a memorable one as we have escorted so many tours in Turkey personally. Imagine dealing with only one person for all your travel details, receiving customized itineraries and recommendations which will suit exactly your travel interests. Contact Turkey Tour Organizer to get a personalized day-by-day itinerary for your trip to Turkey.
Serdar Akarca
Since 2008, Serdar Akarca, a highly accomplished Senior Software Engineer, has significantly contributed to a number of projects. He inevitably ran across his friend Erkan because of his unwavering desire for traveling to new places and immersing himself in other cultures. Together, they established Turkey Tour Organizer Co., where Serdar is in charge of running the business's website and social media pages.
Beyond his technical abilities, Serdar has a genuine curiosity to experience various cultures and a strong interest in travel. His dedication to exhibiting Turkey's beauty and giving tourists an amazing experience across the nation's great destinations is motivated by this passion.
Frequently Asked Questions