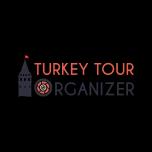 Devrent – Imagination Valley
Where is Devrent – Imagination Valley?
Devrent is located on the way from Urgup to Avanos town in Cappadocia. The road dividing the valley was used for centuries by the locals of Cappadocia. The valley gets narrower as you approach from the highlands of Urgup. Locals called it Devrent which means narrow pass in Persian. You can find many cities, towns or locations with the same name in Iran, Azerbaijan and Turkey. When you start driving to Avanos from Urgup, you will arrive to the top of the Devrent – Imagination Valley. Road curves to the right and takes you directly to Avanos. You need to follow brown Zelve sign to reach to the center of Devrent – Imagination Valley. After parking by the small souvenir shops in the bottom, you will immediately understand why travelers called it Imagination Valley.
Why Devrent is called Imagination Valley?
There are various types of fairy chimneys. It is because of volcanic nature of Cappadocia. Millions of years ago, three main volcanic mountains threw excessive amounts of volcanic tuff. Different ignimbrite layers of volcanic tuff were created in a very long time frame. It is easy to distinguish these layers because of their different colors. Besides the volcanic tuff, sedimentary rock layers were covering the ignimbrites. The volcanic rocks and sedimentary rocks are lying on top each other like the layers of a cake. When the rain and the wind started to erode these layers, all reacted differently to the natural forces because the density of the minerals inside the volcanic rocks and sedimentary rocks are different from each other. In the case of Devrent –Imagination valley, thick iron rich ignimbrite layer contains pieces of basalt in different sizes. The basalt inside the ignimbrites are called volcanic bombs in geology. You can remember these huge pieces of fire balls from any Hollywood movie with erupting volcanic mountains. Volcanic mountains were like children throwing stones in to the mud. Basalt or harder types of rocks were sinking into the ignimbrite layers and cooling down while the volcanic mountain created more and more tuff to bury those volcanic bombs. When the rain and wind erosion started, basalt or other type of harder rocks resisted to these natural forces while softer ignimbrites washed away quicker. The basalt pieces were spread randomly into the volcanic tuff and they created different shapes of monoliths looking like animals, hats and cartoon characters. When the first travelers of Cappadocia came to Devrent Valley, they immediately realized some fairy chimneys looked like a camel, seal, hat of Napoleon Bonaparte and many different figures. They gave the famous well deserved imagination title than.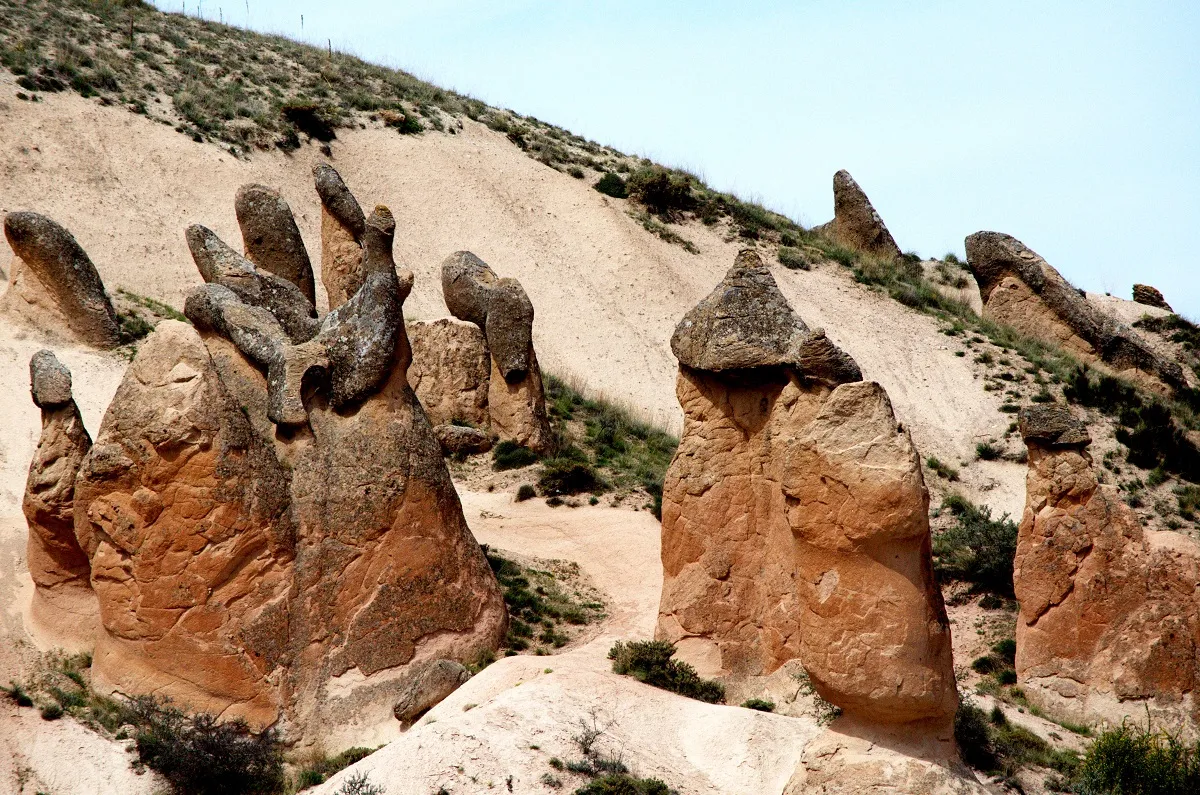 How to explore Devrent –Imagination Valley?
Because of its location, Devrent can be visited in the beginning or in the end of your Cappadocia tour. Please kindly be advised that there is a very nice walking path in the valley which is recommended in the morning because of the light making it better to see different figures of the Devrent – Imagination Valley. If you have limited time in Cappadocia region, you can stop by the souvenir shops in the middle of the valley and take pictures of the most popular fairy chimneys of Devrent – Imagination Valley. A photo stop will take around ten minutes while a walk will take around half an hour. Zelve Open Air Museum is just five kilometers away from Devrent –Imagination Valley. I highly recommend you to visit Devrent, Zelve Open AirMuseum and Pasabag –Monks Valley in order to comprehend the formation of Cappadocian landscape.
------------------------------------
Would you like us to tailor you a private itinerary including the Devrent – Imagination Valley? Benefit from our expertise. We offer tailor-made tours to Turkey for all interests and desires, from romantic honeymoons and scenic self-drive road trips to photo tours with experienced photographers and cultural tours in major destinations. We arrange everything for your Turkey Tours, including hotel bookings, airport transfers, guided tours, and top-notch experiences. We want you to have a great time in Turkey and make sure your trip is a memorable one as we have escorted so many tours in Turkey personally. Imagine dealing with only one person for all your travel details, receiving customized itineraries and recommendations which will suit exactly your travel interests. Contact Turkey Tour Organizer to get a personalized day by day itinerary for your trip to Turkey.
Kadir Akın
Kadir Akin is the managing partner of Turkey Tour Organizer Co. and a highly skilled travel advisor and tour guide. Kadir has worked in the tourist sector for more than 15 years, and he has a wealth of experience in trip planning and offering first-rate guiding services.
Whether visiting historical sites, trying the food, or finding off-the-beaten-path jewels, traveling with Kadir as your tour guide ensures a genuine and educational experience. Anyone looking for an insider's view of Turkey will find him to be a reliable and sought-after guide thanks to his love for his country and commitment to his profession.
Frequently Asked Questions