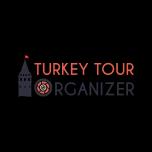 Egyptian Market (Spice Bazaar) and New Mosque
New Mosque
Naming the New Mosque as "New," although it was built in 1591, surprises most foreign tourists; They do not know that those who are 1000 years old and over in Anatolian history are "historical," younger ones are "new."
There used to be Venice and Amalfi colonies here. When the mosque works were initiated by Safiye Sultan (1550-1605), the Jewish population living in wooden apartment blocks called "Jewishhane" was the majority in the region. The construction of the mosque built by Safiye Sultan, who lost her power after her son Mehmed III's death, has slowed down as Jews moved to Hasköy. The construction of the mosque stopped before it was halfway through. In 1633, the mother of Sultan Mehmed IV, Hatice Turhan Sultan, undertook the building's construction, which suffered from the famous Istanbul fires. The mosque, in which Mimar Sinan's student Davut Ağa drew its plan, was completed in 1663 by the architect Mustafa Ağa, faithful to the original method.
The New Mosque is similar to the blueprint of the Blue Mosque. With two minarets, 66 domes, and a courtyard with a fountain in the middle, it is one of the last Selatin mosques (built by the sultans) in the classical Ottoman style and this size. One of the mosque features, which draws attention with its side facade porches, is that there are three cheers in each of the minarets. In the absence of a speaker, it is up to the visitors to envision the magnificence of the call to prayer, which half a dozen muezzins sing simultaneously with the same authority and style. The New Mosque interior, which is the first large mosque built by the sea in Istanbul, is elegantly decorated.
Egyptian Market \(Spice Bazaar\)
When you look over the Galata Bridge towards the land side, a very domed building with its own small but strong appearance immediately becomes noticeable. Built-in 1660, the Spice Bazaar (closed on Sundays in the summer, except during peak tourist periods) was named after the Far Eastern and Indian goods were brought from Egypt by caravans. The "L" planned bazaar, built to provide financial support to the mosque, together with the bath that has not survived to the present day, consists of two branches, one of which is 150 meters and the other 120 meters. Istanbul has the second largest covered bazaar and six entrances. Today's spice Bazaar houses about 100 shops, including the famous Pandeli and the lesser-known Bab-ı Hayat restaurants, located in vaulted sections above the two main entrances.
Displaying an independent image in Eminönü Square, the Spice Bazaar is famous for its herbalists, which is why foreigners call it "Spice Market." There are spices, Turkish delight, nuts, and food items in the bazaar where there are fewer herbalists nowadays, but many shops started to sell the kind of tourist items you can find in the Grand Bazaar. When you get out of the Spice Bazaar, the world you will encounter is very different from the inside. Some shops cater to various needs in the streets around the bazaar, from vegetables, fruits, delicatessen products, and pet food to flower seeds. Near the New Mosque, there is the Flower Market, where people sell seeds, saplings, and animals in cages. Seeing leeches used for healing purposes in carboys here surprises not only foreigners but also local tourists. The Unkapanı side's stalls display a much more appetizing picture with the types of cheese, fish, fresh vegetables, and fruits they sell. Since the prices in the bazaar are more touristic, we recommend you to do your shopping here. We recommend that they look at the shops right behind the bazaar for those who need kitchen and household goods. We are sure that the bazaar will cover you with its scent, texture, and spirit.
------------------------------------
Would you like us to tailor you a private itinerary, including New Mosque and Spice Bazaar? Benefit from our expertise. We offer tailor-made tours to Turkey for all interests and desires, from romantic honeymoons and scenic self-drive road trips to photo tours with experienced photographers and cultural tours in major destinations. We arrange everything for your Turkey Tours, including hotel bookings, airport transfers, guided tours, and top-notch experiences. We want you to have a great time in Turkey and make sure your trip is a memorable one as we have escorted so many tours in Turkey personally. Imagine dealing with only one person for all your travel details, receiving customized itineraries and recommendations which will suit exactly your travel interests. Contact Turkey Tour Organizer to get a personalized day by day itinerary for your trip to Turkey.
Erkan Dülger
Erkan Dulger, a seasoned expert in the travel and tourism sector, has devoted more than 17 years of his life to planning wonderful journeys for people all over the world. Erkan has made a great career as a travel consultant and prosperous business owner. He was born with a deep enthusiasm for exploration and a desire to introduce people to beautiful places.
Erkan traveled to the United States in search of knowledge and practical experience, where he spent four years honing his craft while working at various hotels. He was able to better comprehend the complexities of the travel industry as well as the various demands and expectations of travelers thanks to this priceless experience.
Erkan had always dreamed of starting his own travel business, one that would reflect his passion for crafting extraordinary travel experiences. Erkan founded his own travel company in 2015 after realizing his dream via intense determination and strong faith in his abilities.
Frequently Asked Questions