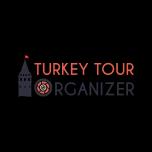 Where is Esrefoglu Mosque
Esrefoglu Mosque is located nearby the Beysehir Lake in Beysehir City of Konya Province. Beysehir is just 90 KM (56 ML) away from Konya. It takes around 1,5 hours to drive from Konya to Beysehir. Beysehir town is not a very touristy city but Esrefoglu Mosque is worth the drive. Besides, you can continue southwest to Egirdir and than reach Antalya eventually in one day which will be way better than driving directly to Antalya from Konya.
History of the Mosque
Esrefoglu Mosque was built in between 1296-1299 by Esrefoglu Suleyman Bey. It is a great example of the wooden pillared Turkish Mosque Architecture of Central Asia. It is the most beautiful wooden mosque we have in our country. The wooden pillars of the mosque are made from cedar trees while the heads of the pillars were made from ebony. The cedar pillars of the mosque are believed to be rested in the Beysehir lake to increase durability. Apparently that has worked pretty well until today. The structure has a square pool in the center of the structure which used to have an open ceiling on the top. Snow was carried from the mountain tops and filled into this pool like structure to cool down the mosque during the summer prayers. The open ceiling was used to release the vapor of the melting snow to balance the humidity inside the structure. It is sealed right now with glass and the mosque requires air conditioning to keep the pillars and heads dry and stable.
Minber and Mihrab
The mihrab is a great example of the Seljukian tile art. Konya city and surroundings have great examples as well. The beautiful turquoise colors and the designs of the tiles can be seen frequently in the Seljukian tile making. Hans, Caravanserais, Mosques and Madrassahs are full of similar details in the center of Anatolia. Mihrab located on the right of Minber is made from ebony and with mounting technique. Almost all the mosque was built with mounting including pillars and beams. Just the walls were filled up with stones which makes the mosque look like a shelter for the wooden columns.
Many travelers have Konya and Antalya cities in their itineraries. Due to the scarce flights in between Konya - Antalya and Cappadocia, majority travels from Cappadocia to Konya and continues to Antalya. We recommend all our self driving tourists to choose the south western route from Konya to Antalya to add Beysehir and Egirdir cities to the their itineraries. Tourists with flexible time frame in Turkey can easily spend a day in this route and can add Beysehir Esrefoglu Mosque to their program along with Egirdir Lake. Egirdir city by the Egirdir lake is among the slow cities in the world carrying CittaSlow title! Lunch can be a great treat after visiting Beysehir town on the way to Antalya.
If you are planning to explore the Coastline of Turkey starting from Cappadocia, you can always change your route from Konya to Antalya and pay a visit to this beautiful piece of Architecture. Our Self Drive Cappadocia to Antalya tour is a perfect match to see a totally different part of Turkey.
------------------------------------
Would you like us to tailor you a private itinerary including Esrefoglu Mosque? Benefit from our expertise. We offer tailor-made tours to Turkey for all interests and desires, from romantic honeymoons and scenic self-drive road trips to photo tours with experienced photographers and cultural tours in major destinations. We arrange everything for your Turkey Tours, including hotel bookings, airport transfers, guided tours, and top-notch experiences. We want you to have a great time in Turkey and make sure your trip is a memorable one as we have escorted so many tours in Turkey personally. Imagine dealing with only one person for all your travel details, receiving customized itineraries and recommendations which will suit exactly your travel interests. Contact Turkey Tour Organizer to get a personalized day by day itinerary for your trip to Turkey.
Kadir Akın
Kadir Akin is the managing partner of Turkey Tour Organizer Co. and a highly skilled travel advisor and tour guide. Kadir has worked in the tourist sector for more than 15 years, and he has a wealth of experience in trip planning and offering first-rate guiding services.
Whether visiting historical sites, trying the food, or finding off-the-beaten-path jewels, traveling with Kadir as your tour guide ensures a genuine and educational experience. Anyone looking for an insider's view of Turkey will find him to be a reliable and sought-after guide thanks to his love for his country and commitment to his profession.
Frequently Asked Questions