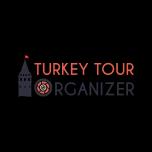 Fener, which is an old Greek district, and Balat, which is an old Jewish neighborhood right next to it, are located on the south side of the Golden Horn of the Historical Peninsula, have a rich historical heritage, and attract the attention of both local and foreign visitors.
Fener and Balat have become touristic places with the recent contributions made in the field of tourism. You can see local and foreign tourists in its colorfully painted streets. Touristic cafes and restaurants are very colorful in the main squares. At the same time, the region is flooded with visitors with antique shops.
Fener \(Vatican of Greek Orthodox\)
Fener, an impressive neighborhood, offers its visitors a very different experience with its authentic atmosphere with a density of many interesting churches such as Fener Greek Patriarchate and Fener Greek High School. Interesting architecture and splendor, narrow streets and slopes are waiting for you.
Fener has been a Greek district since the 16th century, and wealthy Greeks living here also reached important positions during the Ottoman period.
Did you know that Fener is also the "Vatican of Greek Orthodox"? Fener is a district that hosts the Greek Patriarchate of Fener, or the Ecumenical Patriarchate of Constantinopolis and the Bulgarian Church, as it is known in the world. The Fener Greek Patriarchate is still the center of Orthodox Christians in the world, which is the spiritual leader of 250 million Orthodox Christians around the world.
In other words, Fener is in the same position for the Orthodox what the Vatican is to Catholics. In Fener, Greeks have lived up to the mid-20th century. After that, the settlement was the region's poorest people from the east of Turkey. With the contribution of UNESCO/European Union, some of the old historical houses here have been restored.
Balat \(Former Jewish Quarter\)
The neighborhood of Balat, neighboring Fener, also fascinates visitors like Fener with its impressive cafes and restaurants, antique and vintage shops, traces of Jewish heritage, and various synagogues and churches scattered on its colorful narrow streets and slopes.
Balat likewise has a rich Byzantine heritage. Although it is an old Jewish neighborhood, it is a poorer settlement than Fener and still has a large Jewish population. Balat has hosted Greek-speaking Jews since the time of the Byzantines. However, in the 15th century, Sephardic people who were exiled from Spain settled in Balat.
Places to see in Fener and Balat
Fener square and cafes area
The area between Yıldırım and Vodina Street, close to the beach, is the liveliest part of Fener. Authentic and colorful cafes and restaurants lined up on both sides welcome visitors who come to explore Fener and take a break after the photos were taken. You can see its famous colored doors when you proceed to the Camcı Çeşmesi slope.
Fener Greek Patriarchate and Aya Yorgi Patriarchate Church
The Fener Greek Patriarchate and the Aya Yorgi Patriarchate Church (St. George) are located in the Fener district on the shore of the Golden Horn and share the same courtyard. There are many valuable objects in Aya Yorgi Church, and the throne from the 5th century is the most striking of them.
Fener Greek High School and Secondary School
When you look at Fener from a distance, the first place that strikes the eye with its red silhouette and magnificent architecture, and even that many people say it should be a church, is actually Fener Greek High School and Secondary School. It is also called the Red Fort or Red School.
Fener Greek High School and Secondary School, with its high structure, which can be reached by over a long slope and makes you raise your head even when you come to its door, is also one of the favorite photo venues of visitors.
The building was built in 1881 with building materials and red bricks imported from France. In fact, the splendor of the building proves how rich and important this area was in its time.
Fener Ancient Auction
It is unthinkable that there is no antique auction venue in the area famous for its antique shops. Fener Antique Auction, located on Vodina Street, is a place that attracts the attention of visitors with the auctions that start after 3 pm and continue until 8 pm. Here, you can find a wide variety of affordable antiques and present them to your loved ones.
Bulgarian Orthodox Church (Iron Church)
The Bulgarian Church, also known as the Iron Church, is located on the shore of the Golden Horn, close to the Fener district, and attracts a lot of attention with its golden yellow engravings and architectural appearance. The iron molds used in its construction were brought from Vienna by ships in 1871.
Church of the Virgin Mary of the Mongols (Bloody Church)
The Bloody Church in Balat is a church blessed in the late 13th century and is also known as the Saint Mary of the Mongols. The most important feature of the Church is that it was not converted into a mosque during the Ottoman Empire period and left to the worship of the Greek Orthodox community.
Slope with Stairs and Historical Balat Houses
Slope with stairs and the historical Balat Houses, is a place where local and foreign visitors show the most interest and take lots of photos. When you visit Balat, we recommend you to visit this region, which has been restored within the scope of the UNESCO Cultural Heritage project.
Hazreti Cabir Mosque
Hazreti Cabir Mosque, located on Çember Street and attracting attention with its cute brick structure, is an old church from the 9th century with its first name Aya Thekla. It was later converted into a mosque by Atik Mustafa Pasha in 1490. Later, it was named after Hazrat Jabir, who is believed to have lived between 604-697.
------------------------------------
Would you like us to tailor you a private itinerary, including Fener & Balat Neighborhoods? Benefit from our expertise. We offer tailor-made tours to Turkey for all interests and desires, from romantic honeymoons and scenic self-drive road trips to photo tours with experienced photographers and cultural tours in major destinations. We arrange everything for your Turkey Tours, including hotel bookings, airport transfers, guided tours, and top-notch experiences. We want you to have a great time in Turkey and make sure your trip is a memorable one as we have escorted so many tours in Turkey personally. Imagine dealing with only one person for all your travel details, receiving customized itineraries and recommendations which will suit exactly your travel interests. Contact Turkey Tour Organizer to get a personalized day by day itinerary for your trip to Turkey.
Erkan Dülger
Erkan Dulger, a seasoned expert in the travel and tourism sector, has devoted more than 17 years of his life to planning wonderful journeys for people all over the world. Erkan has made a great career as a travel consultant and prosperous business owner. He was born with a deep enthusiasm for exploration and a desire to introduce people to beautiful places.
Erkan traveled to the United States in search of knowledge and practical experience, where he spent four years honing his craft while working at various hotels. He was able to better comprehend the complexities of the travel industry as well as the various demands and expectations of travelers thanks to this priceless experience.
Erkan had always dreamed of starting his own travel business, one that would reflect his passion for crafting extraordinary travel experiences. Erkan founded his own travel company in 2015 after realizing his dream via intense determination and strong faith in his abilities.
Frequently Asked Questions