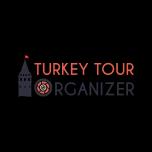 Fethiye is located in the ancient city of Telmessos which was a Lycian League member. Fethiye was an independent city for a very long time but was colonized by the Persians by the 6th Century BCE. Telmessos joined the Lycian League in 362 BCE and marked the border of Lycia and Caria on the west coast of Anatolia. Alexader the Great conquered Caria and Lycia and his huge empire were divided by his commanders after he passed away in 333 BCE. Pergamon Kingdom, Rome, and Byzantium rules were followed by Turkish communities such as Mentese Municipality and Ottomans. The name of Telmesos was changed to Anastasiuopolis after the 8th Century AD and Megri by the Turks. The name Fethiye was given to honor Mr. Fethi who was among the first air force martyrs of the Ottomans. Today, a statue of Mr. Fethi stands in the park right across the amphitheater of Telmessos in Fethiye.
Where is Fethiye?
Fethiye is located in the southwest of the Republic of Turkey. Fethiye is one of the districts of Mugla province. Dalaman airport is only 45 kilometers away from Fethiye. Small seaside resorts like Gocek and Kalkan are less than an hour away from Fethiye as well as the world-famous Turkish dead sea Oludeniz Lagoon. Fethiye is surrounded by popular tourist destinations like Antalya, Bodrum, and Pamukkale. They are all 3 hours away from Fethiye by road. Besides, Fethiye is located right across the Greek Rhodes island and there are frequent ferries in between the island and Fethiye in the summer season. While you can easily reach Fethiye from Dalaman airport, you can add the city to your self-drive itinerary on the west coast of Turkey.
What to do in Fethiye?
Fethiye is a big city located by the Aegean Sea and surrounded by wooded mountains. As the city was built on the ancient city of Telmessos, you can spend a day in the city of Fethiye and visit the Lycian Tombs of Amyntas, Museum of Fethiye, Fethiye ancient theater, and the sarcophagi in the city. You should watch the sunset at a nice cafe in Calis Beach and then walk to the bustling fish market to order fresh fish caught that day from the Aegean Sea. Various appetizers are as delicious as fresh fish and that is a nice opportunity to try the national Turkish beverage Raki which is an aniseed-flavored spirit. If you like hiking and trekking, Fethiye is located at the end of the world-famous Lycian Way. You can hire an experienced hiking guide to assist you for a walk on the Lycian Way. The beginning of the trail has spectacular views which will be another highlight of your Turkey trip. Fethiye port is full of various types of boats which are taking tourists to various types of tours around the Aegean Coast. You can even combine walking with boat trips and hire a wooden yacht for a few nights and sail and trek which will be a very special way to explore the Lycian Coast of Turkey. Oludeniz is a popular tourist destination nearby Fethiye and if you are looking for adrenaline, you can book a paragliding tour from one of the local companies in Oludeniz. Besides, there are speed boats to hire for a few hours to take you to another special beach of Turkish riviera; Butterfly Valley. You can take a walk in the valley and swim in these beautiful crystal clear waters until your return to Oludeniz. Please don't miss a visit to Kayakoy which is an abandoned Greek Village affected by the population exchange after WWI. You can visit important Lycian Ancient cities like Tlos, Pinara, Xanthos, and Caunos by daily trips from Fethiye as well as Dalyan which is located behind the Iztuzu Beach. Caretta carettas favorite nesting beach attracts tourists all year round and you can easily encounter one during a boat trip in the Dalyan Marshes.
------------------------------------
Would you like us to tailor you a private itinerary, including Fethiye? Benefit from our expertise. We offer tailor-made tours to Turkey for all interests and desires, from romantic honeymoons and scenic self-drive road trips to photo tours with experienced photographers and cultural tours in major destinations. We arrange everything for your Turkey Tours, including hotel bookings, airport transfers, guided tours, and top-notch experiences. We want you to have a great time in Turkey and make sure your trip is a memorable one as we have escorted so many tours in Turkey personally. Imagine dealing with only one person for all your travel details, receiving customized itineraries and recommendations which will suit exactly your travel interests. Contact Turkey Tour Organizer to get a personalized day-by-day itinerary for your trip to Turkey.
Erkan Dülger
Erkan Dulger, a seasoned expert in the travel and tourism sector, has devoted more than 17 years of his life to planning wonderful journeys for people all over the world. Erkan has made a great career as a travel consultant and prosperous business owner. He was born with a deep enthusiasm for exploration and a desire to introduce people to beautiful places.
Erkan traveled to the United States in search of knowledge and practical experience, where he spent four years honing his craft while working at various hotels. He was able to better comprehend the complexities of the travel industry as well as the various demands and expectations of travelers thanks to this priceless experience.
Erkan had always dreamed of starting his own travel business, one that would reflect his passion for crafting extraordinary travel experiences. Erkan founded his own travel company in 2015 after realizing his dream via intense determination and strong faith in his abilities.
Frequently Asked Questions