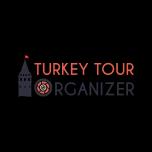 Touring in Istanbul is a struggle sometimes because of the traffic and the crowd. We try to do our best to keep you away from the crowds and the congestion of the city during our tours in Istanbul. The chaos of Istanbul is inevitable if you are self-exploring the city. After a few days of challenge, you will crave a peaceful environment to relax and rejuvenate for more tours in Turkey. Besides the parks, beaches, and some site gardens which will quench your thirst for peace, there are beautiful forests around Istanbul that are easily accessible and offer plenty of oxygen.
What type of tree forms the forests of Istanbul?
The forests of Istanbul are located on the north and south of the city. They are different from each other because of the different weather conditions created by the inner Marmara Sea in the south and the Black Sea in the north. Forests in the north are exposed to more rain and frost which evolved to thickly wooded hills with more topsoil. The forests in the south of Istanbul are more durable to drier conditions because of less rainfall and almost no frost in winter. Aspen, field maple, alder, silver linden, hornbeam, chestnut, oriental beech, and oak trees are widely seen in the northern forests of Istanbul. Turkey oak, Aleppo oak, oriental hornbeam, hawthorn, rowan, manna ash, blackthorn, and medlar are the trees to encounter in the southern forests of Istanbul.
Forests of Istanbul
Belgrad Forest
Belgrad forest is named after the Serbians which were relocated to Istanbul after Soliman's conquest of Serbia in 1521. It is the biggest forest of Istanbul which stretches from the outskirts of Sariyer district to the black sea coastline. There are many reservoirs in the Belgrad forest that are still freshwater supplies of Istanbul city. There is a six-kilometer-long jogging path in the forest and numerous walking trails. You can easily spend hours walking in the Belgrad forest barely encountering other people. Please kindly be advised that the forest does not have adequate infrastructure for walking. It is better to carry a smartphone for navigation or at least a compass to find your way back. You can use Bahcekoy village in the middle of the forest as a station to begin the walk or exploring the ancient reservoirs in the Belgrad Forest. Ataturk Arboretum is only a 20-minute walk away from Bahcekoy village and with a little entrance fee, you can see approximately two thousand different types of plants living in harmony. No food or water is allowed into the arboretum so please be prepared for your walk without any supplies which will take a few hours only.
Lovers Forest
Lovers forest was part of the Belgrad Forest but divided in time because of constantly growing Istanbul's districts. It is divided from Belgrad forest today and has a natural lake which creates a peaceful environment for those running away from the busy Istanbul city. Lovers forest is located in the European part of Istanbul.
Aydos Forest
Aydos forest is located in the Asian part of Istanbul. The forest is surrounded by crowded Kartal, Sultanbeyli, and Pendik districts of Istanbul. It is an oasis in the southern districts of the Asian part of Istanbul which is easily accessible even by public transport from many districts of Istanbul across the European continent. There is a medieval castle in the forest which is under restoration at present. Tourists will be able to visit the castle next year which will enhance the time spent in the Aydos forest.
Alemdag Forest
Alemdag forest is located in the Asian part of Istanbul on the north of Ataşehir. The forest is accessible from Polonezkoy which is a little village with a lot of restaurants and cafe alternatives. Many Istanbulites come to Polonezkoy in the weekends to recharge for the upcoming week. You can reach many walking trails from Polonezkoy and visit small museums and glass ateliers.
Ayhan Sahenk Love Forest
It is an artificial forest in the Asian part of Istanbul. It is divided from Alemdag forest by the new highway leading to the newest bridge of the Bosporus. It covers an area of 15 hectares. The forest was funded by a private foundation named after the father of a wealthy Turkish businessman. The Foundation of Ayhan Sahenk planted more than five hundred thousand trees around Turkey and the Ayhan Sahenk Love Forest in Istanbul was created in 2007.
Tasdelen Forest
Tasdelen forest is another forest of Istanbul surrounded by the city. It is located in the Asian part of the city in between Atasehir and Alemdag forest. It is a popular recreational area for the people of Istanbul and accessible with public transportation. The natural springs of Tasdelen forest are considered healthy by the locals of Istanbul and are accessible from the fountains of the forest. The area is convenient for short walks but there are limited options for food and beverages.
------------------------------------
Would you like us to tailor you a private itinerary, including Forests of Istanbul? Benefit from our expertise. We offer tailor-made tours to Turkey for all interests and desires, from romantic honeymoons and scenic self-drive road trips to photo tours with experienced photographers and cultural tours in major destinations. We arrange everything for your Turkey Tours, including hotel bookings, airport transfers, guided tours, and top-notch experiences. We want you to have a great time in Turkey and make sure your trip is a memorable one as we have escorted so many tours in Turkey personally. Imagine dealing with only one person for all your travel details, receiving customized itineraries and recommendations which will suit exactly your travel interests. Contact Turkey Tour Organizer to get a personalized day-by-day itinerary for your trip to Turkey.
Erkan Dülger
Erkan Dulger, a seasoned expert in the travel and tourism sector, has devoted more than 17 years of his life to planning wonderful journeys for people all over the world. Erkan has made a great career as a travel consultant and prosperous business owner. He was born with a deep enthusiasm for exploration and a desire to introduce people to beautiful places.
Erkan traveled to the United States in search of knowledge and practical experience, where he spent four years honing his craft while working at various hotels. He was able to better comprehend the complexities of the travel industry as well as the various demands and expectations of travelers thanks to this priceless experience.
Erkan had always dreamed of starting his own travel business, one that would reflect his passion for crafting extraordinary travel experiences. Erkan founded his own travel company in 2015 after realizing his dream via intense determination and strong faith in his abilities.
Frequently Asked Questions