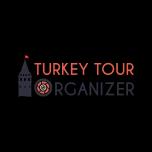 Gevher Nesibe Medicine Museum
Gevher Nesibe Madrasa was converted to Seljuk Civilization Museum after a recent renovation. The structure was built by the brother of Gevher Nesibe Sultan, I Kaykhusraw. She was the daughter of the earlier Seljuk Sultan Kilij Arslan II and a hospital was the last will of her. It is widely believed that Gevher Nesibe fell in love with a commander of the Seljuk Cavalry. Her brother Giyaseddin Kaykhusraw was against this relationship and sent his successful commander to a battle which he had not to return. Gevher Nesibe had tuberculosis because of sorrow and requested her brother to build a hospital in the name of her to heal people with incurable diseases. The hospital was opened in 1206 by I Kaykhusraw and her other brother I Kaykaus added the annex structure which was used as a Medicine school until the end of the 19th Century by the Turkish People. The Hospital and the Medicine School is one of the eleven hospitals Seljuk Turks ever built. Five of them are in Anatolia which is the Republic of Turkey today. Gevher Nesibe is buried inside this beautiful structure and can be seen in the North-Eastern corner of the Hospital section which is the entrance of the museum today.
Where is Gevher Nesibe Medicine Museum?
Gevher Nesibe Medicine Museum or Seljuk Civilization Museum is located inside the beautiful Mimar Sinan Park in the heart of Kayseri City. World-famous Ottoman architect Grand Sinan was born and raised in Agirnas village of Kayseri city. He was a Janissary in the Ottoman Army and sparkled during the Eastern Campaign of Soliman the Magnificent. He built three ships in two weeks to transport the Ottoman army over the Lake Van and his rise in the Ottoman bureaucracy started. Grand Sinan built a very intricate mosque to the center of Kayseri city where stands the GEvher Nesibe Madrasa today in this green park named after him. Thanks to the adequate parking areas around the park, it is very easy to explore the old city of Kayseri city after a 5-minute drive from Kayseri airport. You can easily walk from the parking areas to Gevher Nesibe Madrasa, Mimar Sinan Mosque, Grand Mosque of Kayseri, Sahip Ata Madrasa, Kayseri Castle, Archaeology Museum in the Castle, and the Hunat Hatun Madrasa right next door. All these beautiful medieval structures are a few steps from each other and the traffic of the city is totally avoidable by the underground passage of the Underground Shopping Mall of Kayseri City. If you land in Kayseri city in the morning, you can easily explore these monuments on your own and cater for a nice lunch in a local restaurant before driving to your hotel in Cappadocia.
What to see in Gevher Nesibe Medicine Museum?
First of all, you get to see a beautiful example of Medieval Turkish Architecture. The structure was built in two phases and they are connected to each other by a barrel vault. Locals of Kayseri city call the museum as Double Madrasa and the monumental gate of the first structure built by I Kaykhusraw is used as an entrance today. Two structures were built with an open plan and the chambers and facilities of the hospital were placed around wide inner courtyards. Besides the tomb of Gevher Nesibe, you can see intricate artifacts from the Seljuk and Ottoman times of Kayseri city. As the structure was used as a Hospital and a Medicine School, there are sections for medicine of the Turkish people, notable doctors trained in the Madrasa and first doctors of the Republican Era. Besides the medical tools used during medieval times, you are able to see the dentistry of the Turkish people. There is a section for Avicenna who is a well-known medieval doctor and a pharmacist. Mental disorders were treated in the Gevher Nesibe Hospital in the Seljuk and Ottoman times. a visit to Gevher Nesibe Madrasa is very informative thanks to the well thought technological devices supplying profound information about the history of the Turks.
------------------------------------
Would you like us to tailor you a private itinerary, including Gevher Nesibe Medicine Museum? Benefit from our expertise. We offer tailor-made tours to Turkey for all interests and desires, from romantic honeymoons and scenic self-drive road trips to photo tours with experienced photographers and cultural tours in major destinations. We arrange everything for your Turkey Tours, including hotel bookings, airport transfers, guided tours, and top-notch experiences. We want you to have a great time in Turkey and make sure your trip is a memorable one as we have escorted so many tours in Turkey personally. Imagine dealing with only one person for all your travel details, receiving customized itineraries and recommendations which will suit exactly your travel interests. Contact Turkey Tour Organizer to get a personalized day-by-day itinerary for your trip to Turkey.
Kadir Akın
Kadir Akin is the managing partner of Turkey Tour Organizer Co. and a highly skilled travel advisor and tour guide. Kadir has worked in the tourist sector for more than 15 years, and he has a wealth of experience in trip planning and offering first-rate guiding services.
Whether visiting historical sites, trying the food, or finding off-the-beaten-path jewels, traveling with Kadir as your tour guide ensures a genuine and educational experience. Anyone looking for an insider's view of Turkey will find him to be a reliable and sought-after guide thanks to his love for his country and commitment to his profession.
Frequently Asked Questions