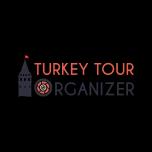 Gobeklitepe; Birthplace of Civilization
Klaus Schmidt is 'the' archaeologist comes to someones mind if we are to talk about Gobeklitepe. After purchasing a house in nearby Urfa city, Mr. Schmidt spend the last years of his career to unveil the secrets of Gobeklitepe. He was sure that the questions of archaeology should change about the sparking of civilization. Even tough he spent around 20 years on the site of Gobeklitepe, he was assuming that %5 of the area was excavated. Even this %5 was able to rock archaeology and human history.
Gobeklitepe excavation site is a twelve thousand year old site which is located in Sanliurfa Province of Republic of Turkey. The site is located 20 minute drive away from the city center of Sanliurfa city. The area is the northern part of Mesopotamia and home to many Pre-Pottery Neolithic settlements. Gobeklitepe however, is unique in the world thanks to the massive 20 feet tall pillars weighing more than 10 tons embellished with wild animals lived in the area by then. What makes Gobeklitepe that special is the level of technology the people had 12 thousands years ago to carve, carry, decorate and erect pillars that tall and heavy for sanctuary use before they had proper houses to live in.
The site was researched in 1963 by Istanbul University and University of Chicago in 1963. Archaeologist Peter Benedict misidentified the place as an Aseramic Neolithic settlement converted to a Byzantium Cemetery afterwards considering the tops of the pillars as grave markers. When unearthed; the pillars, carvings on them and the age of the architecture made a rocking change in the world of archaeology as the place looks like the oldest temple of the world until today.
Twelve to ten thousands years ago, humans were able to move twenty feet tall limestone pillars which were hand carved by flint-stones. They have engraved the animals lived around them on top of them with perfect skills. While two tall pillars centered the sanctuaries, several shallow ones surrounded them creating a circular structure to be used for religious ceremonies. This is what is thought about the area as we were able to unearth a small portion of the huge settlement. The massive work force needed to erect the pillars, people had to find ways to support the working class who were mainly relying on hunting and gathering. This gave way to inventions of agriculture and wheat became the first every domesticated plant by the human kind in history. That makes us ask the question; Did civilization sparked the religion or religion sparked the civilization?
Still hiding a lot of answers under the ground, Gobeklitepe is an impressive place on our planet which should be in every travelers list. With the new hood built on top of the site and the new walking platform, it is now easier and safer to see the impressive pillars. For a better experience, I recommend you to visit the Sanliurfa Archaeology Museum to walk among the replicas of those ancient pillars. It is a brand new museum built nearby the popular old town center of Sanliurfa city. Sanliurfa itself is a very colorful south eastern city of our country with breathtaking historical sites like Gobeklitepe, Harran and the Holy Pool of Prophet Abraham. Being two hours away from Gaziantep and Adiyaman cities, travelers can easily add Gobeklitepe and environs to their Turkey itineraries.
Express South East Anatolia tour is a perfect way to explore Gobeklitepe and Mount Nemrut thanks to the easy access from Cappadocia. Airports in Adiyaman, Sanliurfa and Gaziantep has direct flights to istanbul, Izmir, Ankara and Antalya as well which makes this program doable option during your trip in Turkey.
------------------------------------
Would you like us to tailor you a private itinerary including Gobeklitepe? Benefit from our expertise. We offer tailor-made tours to Turkey for all interests and desires, from romantic honeymoons and scenic self-drive road trips to photo tours with experienced photographers and cultural tours in major destinations. We arrange everything for your Turkey Tours, including hotel bookings, airport transfers, guided tours, and top-notch experiences. We want you to have a great time in Turkey and make sure your trip is a memorable one as we have escorted so many tours in Turkey personally. Imagine dealing with only one person for all your travel details, receiving customized itineraries and recommendations which will suit exactly your travel interests. Contact Turkey Tour Organizer to get a personalized day by day itinerary for your trip to Turkey.
Kadir Akın
Kadir Akin is the managing partner of Turkey Tour Organizer Co. and a highly skilled travel advisor and tour guide. Kadir has worked in the tourist sector for more than 15 years, and he has a wealth of experience in trip planning and offering first-rate guiding services.
Whether visiting historical sites, trying the food, or finding off-the-beaten-path jewels, traveling with Kadir as your tour guide ensures a genuine and educational experience. Anyone looking for an insider's view of Turkey will find him to be a reliable and sought-after guide thanks to his love for his country and commitment to his profession.
Frequently Asked Questions