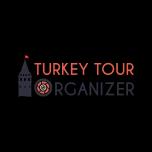 Cappadocia region is attracting tourists from all over the World. Hot air balloon flights may be the biggest attraction to those tourists at present. However, Cappadocia's cave churches and the huge Christian Heritage were the main attractions to the first tourists of our region.
Starting from the first century AD, Christians were slowly moving up to Anatolia from the Middle East. Roman persecution was the biggest threat to these unfortunate believers. It is even believed that the word 'Christian' was created in Antioch city of ancient Anatolia. First followers of Jesus introduced themselves as followers of Christ, yet Anatolian communities called them Christian. From Antioch to Cappadocia, Christians came to Cappadocia and built hidden monasteries into the soft volcanic rocks. Ten centuries after their arrival, the region started to house thousands of Christians living communally in huge monastic settlements. Goreme Open Air Museum is the biggest of them.
The churches of Cappadocia are filed under the Eastern Orthodox Church. The founder of this church is Saint Basil the Great, also known as Basil of Caesarea. He was born and raised in the Cappadocia region and extensively traveled in the Roman lands in the fourth century. After returning to his motherland, he started to encourage the early Christians of the region to form bigger settlements that would function as communal settlements for unfortunate people. These settlements contained living quarters, dormitories, kitchens, wineries, storages, churches, simply everything people needed at that time. Christians carved thousands of cave churches in the Cappadocia region inside those monastic settlements from the fourth to the tenth century.
Churches of Cappadocia suffered a lot during the Iconoclastic Period from 725 to 842. They were not allowed to decorate their churches with the frescoes seen today. Churches were decorated with simple crosses to stress their holy presence. After the end of the Iconoclastic Era, the churches of Cappadocia thrived with frescoes. Today, all travelers must visit the Open Air Museum of Goreme to see the Cappadocia region's best-preserved cave churches. Churches of Goreme Open Air Museum houses the best examples of late Byzantium frescoes. They are decorated with phenomenal handmade paintings. Vegetable dyes were used to depict the life of Jesus Christ, important saints of Christianity, and scenes from the Old Testament. Besides the religious art in the cave churches, one can see skeletons from a nearby excavation site to understand how people were buried into the volcanic rocks.
The best frescoed churches of Goreme Open Air Museum;
**Churches with seccos**
All the churches in Goreme Open Air Museum are very well preserved as the Christians of Cappadocia used them until 1923. After the population exchange held between Greeks and the Republic of Turkey, churches were abandoned until the 1960s when converted to a museum. Since 1985, Cappadocia and Cave Churches are listed on UNESCO and protected by the Republic of Turkey's Tourism and Culture Ministry.
------------------------------------
Would you like us to tailor you a private itinerary, including Goreme Open Air Museum? Benefit from our expertise. We offer tailor-made tours to Turkey for all interests and desires, from romantic honeymoons and scenic self-drive road trips to photo tours with experienced photographers and cultural tours in major destinations. We arrange everything for your Turkey Tours, including hotel bookings, airport transfers, guided tours, and top-notch experiences. We want you to have a great time in Turkey and make sure your trip is a memorable one as we have escorted so many tours in Turkey personally. Imagine dealing with only one person for all your travel details, receiving customized itineraries and recommendations which will suit exactly your travel interests. Contact Turkey Tour Organizer to get a personalized day by day itinerary for your trip to Turkey
Erkan Dülger
Erkan Dulger, a seasoned expert in the travel and tourism sector, has devoted more than 17 years of his life to planning wonderful journeys for people all over the world. Erkan has made a great career as a travel consultant and prosperous business owner. He was born with a deep enthusiasm for exploration and a desire to introduce people to beautiful places.
Erkan traveled to the United States in search of knowledge and practical experience, where he spent four years honing his craft while working at various hotels. He was able to better comprehend the complexities of the travel industry as well as the various demands and expectations of travelers thanks to this priceless experience.
Erkan had always dreamed of starting his own travel business, one that would reflect his passion for crafting extraordinary travel experiences. Erkan founded his own travel company in 2015 after realizing his dream via intense determination and strong faith in his abilities.
Frequently Asked Questions