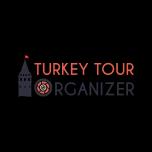 You may have booked a sea view cabin from an expensive cruise line company which uses huge ships for tours in the oceans. It is breathtaking to see an infinite view over the crystal clear waters to the horizon. These ships anchor to bustling tourist centers where you are able to visit these famous cities and towns like a kayak team in a rowboat. Time flies as you wander around in your limited time on the ground and you embark on time if you are lucky. Otherwise, you need to find a cab or flight to the next port of the ship. On a gulet cruise in Turkey, you will never have a hassle like that. You will most probably be the only person or family on the ground and the majority of the restaurants and ancient cities by the water will have very limited access from the land limiting the crowds. If you are tired of seeing infinite views of the Aegean or the Mediterranean Sea, you just swap your location on the boat and get beautiful views of the land. Besides, that view changes a few times a day before or after breakfast and lunch.
What is Gulet?
It is a type of schooner with 2 or 3 masts. Turkish name gulet is believed to be inspired by the French word gouelette. There are similar translations of gulet in Italian or Spanis. Mainly in the eastern Mediterranean and the Black Sea coastline, gulets were used for shipping, fishing, and especially in Bodrum of Turkey for sponging. You will see many sponges for sale in the streets of Bodrum which are handpicked by Turkish divers. Turkish sailors started to supply the demand of tourists trying to get on the land in Bodrum. Their small wooden cargo boats started to have multiple seats at the back. When notable Turkish writers started to mention gulet cruises on the turquoise coast in pride, sailors started to add cabins and other amenities to their wooden schooners to carry passengers who loved to rest and explore with gulets from the water. Since 1970, gulet cruises are a must-do activity of our country and thousands of tourists set sail every Saturday to the Aegean Waters. However, they run with diesel engines right now as sailors need extra staff on board. Today, gulets in Turkey have a captain for the cruise but the others will be responsible for you only; cooking and housekeeping...
What is the best season to cruise in Turkey?
July, August, and September are the best months to hire a gulet in Turkey especially if you are really interested in swimming. Because of weather conditions and rainfall in Spring, gulet cruises can be rough around Bodrum and further southwest from Antalya to Kas, and water temperatures will below. The weather is also very nice in October except for the evenings and nights. That means you can sleep in your cabin if you consider the night breeze is too cool to sleep. Cabins of the gulets are equipped with amenities necessary for privacy. The majority of the gulets are renovated in a few years in a row so the bathrooms are clean and maintained. But sleeping under the stars is always encouraging the travelers as the weather is beautiful on the nights of July, August, and September.
Life on the water
Bells will ring four times a day onboard. For breakfast, lunch, afternoon tea, and dinner. Your cook will prepare fresh appetizers companied by the barbecue or nice Turkish meals during the course of the week. Besides the alternatives of gulet chartering with fixed menus, you can choose to charter without food and shop with your cook after check-in. The captain will cruise two to three times a day to anchor in different bays. Nature walks, ancient cities or sunken historical structures are all in the itinerary of the gulet cruises. Fresh fruits and vegetables are transported from the coast during the cruise and you may end up seeing the ice cream captain docking from the pier. Snorkels, sea beds, and other toys are available in many gulets while some luxurious ones come with kayaks. Life on the boat is very peaceful.
How does gulet chartering work?
Gulets are based in Bodrum, Marmaris, Fethiye, Kalkan and Kas. Most of them are in Bodrum as a result, the most popular itineraries are around Bodrum peninsular. Gulet cruises are made in two different ways. One is chartering the whole boat in private and check in with your friends or family. You can find a gulet convenient for your budget and the number of people at your party. Another alternative is chartering a cabin which means sharing the gulet with other people like a hotel. These cabin charters are more convenient for people who like to meet with like-minded travelers and learn new things from the foreigners as our last couple from Canada learned Ukrainian traditional dance. Another term in gulet chartering is the dates. Gulet owners are keener in cruising from Saturday to Saturday. Even if you charter the boat in private, the majority of them will spend the first night in the harbor and set sail the next day before breakfast. This is because of maintenance of the boat after another cruise that has just finished before you check-in. As a result, it is hard to find a private charter while planning your trip in advance. Captains may pass the business to other boats if they will end up finding a longer chartering business. It seems complicated but easy to manage if you know the right people.
What are the most popular Gulet routes?
The most popular Gulet itineraries are around Bodrum and Gocek. Bodrum's popularity is coming from being the pioneer in gulet cruises. Gulf of Bodrum has many bays that a gullet can anchor and host the guests in total peace. There are a few attractions to see during a cruise starting from Bodrum. Another popular port is Gocek for cruises on the turquoise waters of the Aegean Sea. There are three routes for those interested in cabin charters. One starts and finishes in Bodrum. if you board from Bodrum, you check out in Cokertme after 3 nights. if you check in from Cokertme, you check out in Bodrum after 3 nights. That means you see half of a one-week-long cabin charter cruise from Bodrum to Bodrum. The same takes place in the second route from Marmaris to Marmaris and you can check in and out in Fethiye. Another alternative is the party boat from Olympos to Kas which passes from Kale - Ucagiz. Frankly, the sunken city of Kekova, Lycian tombs there, and the Simena Castle are making the third option the most attractive one of all three options. There are cruising and hiking-trekking alternatives available from Fethiye or Gocek. Lycian way of Turkey is among the best hiking trails in the world. With a tailor-made itinerary and a gulet from Fethiye, you can do beautiful walks and treks on the Lycian Way and explore ancient cities that are not accessible from the land.
------------------------------------
Would you like us to tailor you a private itinerary, including a week on a private Gulet? Benefit from our expertise. We offer tailor-made tours to Turkey for all interests and desires, from romantic honeymoons and scenic self-drive road trips to photo tours with experienced photographers and cultural tours in major destinations. We arrange everything for your Turkey Tours, including hotel bookings, airport transfers, guided tours, and top-notch experiences. We want you to have a great time in Turkey and make sure your trip is a memorable one as we have escorted so many tours in Turkey personally. Imagine dealing with only one person for all your travel details, receiving customized itineraries and recommendations which will suit exactly your travel interests. Contact Turkey Tour Organizer to get a personalized day-by-day itinerary for your trip to Turkey.
Erkan Dülger
Erkan Dulger, a seasoned expert in the travel and tourism sector, has devoted more than 17 years of his life to planning wonderful journeys for people all over the world. Erkan has made a great career as a travel consultant and prosperous business owner. He was born with a deep enthusiasm for exploration and a desire to introduce people to beautiful places.
Erkan traveled to the United States in search of knowledge and practical experience, where he spent four years honing his craft while working at various hotels. He was able to better comprehend the complexities of the travel industry as well as the various demands and expectations of travelers thanks to this priceless experience.
Erkan had always dreamed of starting his own travel business, one that would reflect his passion for crafting extraordinary travel experiences. Erkan founded his own travel company in 2015 after realizing his dream via intense determination and strong faith in his abilities.
Frequently Asked Questions