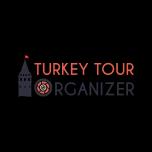 Where is Guzelyurt?
Guzelyurt is located on the way to Ihlara Valley from Kaymakli and Derinkuyu underground cities. On the way to Ihlara Village, there is a big intersection of Guzelyurt where you are able to drive to Ihlara, Belisirma, or Selime villages of Ihlara Valley. However, many tourists miss Guzelyurt which is a very intact old Greek town. As there is so much to see around Ihlara Valley, it is not easy to fit Guzelyurt to the itineraries of travelers. There is a growing interest in Guzelyurt Town among the tourists' thanks to investors converting old houses to new hotels with Cappadocian characters.
Guzelyurt in Christianity
Guzelyurt was called Gelveri by the Christians living in the area until 1923. Gelveri or Karvali means beautiful water in Cappadocian Greek. After the population exchange between Greeks and Turks, the Christians of Guzelyurt were placed on the northern shores of Greece. They established a new town nearby Kavala named Nea Karvali meaning New Karvali in Greek. The Turks living in Kavala and Thessaloniki were located to Guzelyurt. Besides the big Christian population, Guzelyurt is world-famous in the Christian World thanks to Gregory of Nazianzus lived in Guzelyurt. He is one of the Three Persons of Trinity. He has a great influence on theology which is still studied today. As well as being a philosopher, Gregory of Nazianzus infused Hellenism into Christianity. He is named after the village Gregory was born nearby Guzelyurt. A church dedicated to Saint Gregory in the middle of the old town, Red Church in the outskirts of Guzelyurt, and Analipsis Church by the entrance of Guzelyurt are proofs of the importance of the town in the Christian world.
What to see in Guzelyurt?
The first important site to see is Yuksek Kilise which is Analipsis Church. It is a beautiful small church located in between the Ihlara intersection and Guzelyurt town. The Church is built on a cliff that has phenomenal views of the Hasan and Melendiz Volcanic Mountains. There is a small reservoir seen from the monastic settlement. The area was inhabited since the stone ages thanks to the advantageous location for people. After visiting the Analipsis Church, you should drive into the old town of Guzelyurt to see the Church of Gregory which is used as a mosque today. The structure is among the latest built churches of Cappadocia with a beautiful bell tower on the entrance and a water well which is considered holy by the Christians. When you walk upstairs across the parking area of the Church of Gregory, you will arrive at Sivisli Church which is a perfectly carved cave church with beautiful frescoes. The terrace above the cave church has beautiful views of the old town of Guzelyurt, pigeon houses on the cliffs, and the Church of Gregory the Nazianzus. You should definitely drive ten minutes more and get to Kizil Kilise to see a unique church in Cappadocia. Built-in the 5th Century, Red Church is named after the Red Stones used for its construction. Unlike other Cappadocia Churches, Kizil Kilise – Red Church stands in the middle of a flat plate-like a knight standing up to the natural forces.
------------------------------------
Would you like us to tailor you a private itinerary including Guzelyurt? Benefit from our expertise. We offer tailor-made tours to Turkey for all interests and desires, from romantic honeymoons and scenic self-drive road trips to photo tours with experienced photographers and cultural tours in major destinations. We arrange everything for your Turkey Tours, including hotel bookings, airport transfers, guided tours, and top-notch experiences. We want you to have a great time in Turkey and make sure your trip is a memorable one as we have escorted so many tours in Turkey personally. Imagine dealing with only one person for all your travel details, receiving customized itineraries and recommendations which will suit exactly your travel interests. Contact Turkey Tour Organizer to get a personalized day by day itinerary for your trip to Turkey.
Erkan Dülger
Erkan Dulger, a seasoned expert in the travel and tourism sector, has devoted more than 17 years of his life to planning wonderful journeys for people all over the world. Erkan has made a great career as a travel consultant and prosperous business owner. He was born with a deep enthusiasm for exploration and a desire to introduce people to beautiful places.
Erkan traveled to the United States in search of knowledge and practical experience, where he spent four years honing his craft while working at various hotels. He was able to better comprehend the complexities of the travel industry as well as the various demands and expectations of travelers thanks to this priceless experience.
Erkan had always dreamed of starting his own travel business, one that would reflect his passion for crafting extraordinary travel experiences. Erkan founded his own travel company in 2015 after realizing his dream via intense determination and strong faith in his abilities.
Frequently Asked Questions