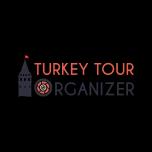 Hagia Irene Church is both the first church and the first museum in Istanbul! The name Hagia Irene comes from the name Hagia Eirene (Aziz İren in Turkish), which means "Holy Peace." Let's take a look at this amazing temple's history and architectural structure, which has a history of approximately 2,500 years.
It is actually a young woman named Penelope who gave her name to Hagia Irene Church. According to legend, when Constantine the Great rebuilt the city by making it the capital, she came to Constantinople like many Romans. Penelope, a devout Christian, makes an effort to introduce the Roman people to the Prophet Jesus. However, pagan Romans who refuse to do this torture women to deny the Virgin Mary and be subject to Paganism.
First, they throw her into a well full of snakes, but the snakes do not attach to her during the night. Then they stone the woman, accusing her of witchcraft. Finally, they tie her to horses and drag her for hours… When any of them does not harm Penelope, the Romans swear allegiance to him. According to the legend, the people of Istanbul, who met Christianity, did not make any excesses. The riots that had been going on for centuries, albeit intermittently, come to an end. As a result, Emperor Constantine declared the young lady a saint and named St Hagia Eirene, which means "Holy Peace," and built the Hagia Eirene Church in her honor.
The place where she built the church is significant: On the pagan temple of Jupiter!
Besides having the above legendary past, Hagia Irene is the largest temple from the Roman period after Hagia Sophia. Also, 588 Consul has been gathered here.
Today's Hagia Eirene is not the church built during the Constantine period. The building's original was burned in the Nika uprising in 532, and Emperor Justinian built a new one. Although it burns once more in the same century, this time, it was not demolished; it was enough to be repaired. While the church, which was damaged in the earthquake in 738, was repaired, all the apses and ceiling were decorated with new frescoes and mosaics. In the iconoclasm period, their depictions were closed, as in all other places of worship.
Ottoman and Republic Period
Fatih Sultan Mehmet Han did not touch the church after the 1453 conquest. Some historians write that the Sultan, who knew Greek and Roman history very well, also knew the story of Aziz İren and did not turn this place into a mosque because of his respect. The sanctuary, which is behind the first-row wall of Topkapı Palace, called Sur-i Sultani, was used as interior ammunition. The weapons of the palace guards were maintained and repaired here. In the 18th century (during the 3rd Ahmet period), the Ministry of War (we can call it the ministry of defense) began to be used as a weapon depot, and an inscription "Darü'l-esleha" namely the armory, was added to the north of the building (1726).
Over time, when the weapons in the warehouse became old and became antiques, Hagia Irene was turned into a weapon museum by the Tophane Consultant Fethi Ahmet Pasha with the order of Sultan Abdülmecit. This first museum of the Ottoman Empire; was opened to visitors by dividing into two sections named Old Weapons Collection and Antiquities Collection. It is stated that ancient weapons were also brought to the Hagia Irene Museum from other parts of the empire.
Hagia Irene, connected to the Hagia Sophia Museum in the Republic period (1939), was used as a military museum until 1949. After the Harbiye Military Museum was opened, it lost this function and was taken under maintenance from time to time. Since 1983, it has been used for various artistic events.
Architectural Structure of Hagia Irene
Hagia Irene is drawn in a basilical plan like a classical Roman temple. It consists of narthexes and apses. The main dome is 35 meters high, and 4 large elephant feet are carrying. The middle courtyard is empty, just like in Hagia Sophia. The upper floor of the building is planned as a huge ancient Roman cross. At the time of its construction, Hagia Irene was Istanbul's first church and the largest buildings of the Roman Empire.
------------------------------------
Would you like us to tailor you a private itinerary, including Hagia Irene Museum? Benefit from our expertise. We offer tailor-made tours to Turkey for all interests and desires, from romantic honeymoons and scenic self-drive road trips to photo tours with experienced photographers and cultural tours in major destinations. We arrange everything for your Turkey Tours, including hotel bookings, airport transfers, guided tours, and top-notch experiences. We want you to have a great time in Turkey and make sure your trip is a memorable one as we have escorted so many tours in Turkey personally. Imagine dealing with only one person for all your travel details, receiving customized itineraries and recommendations which will suit exactly your travel interests. Contact Turkey Tour Organizer to get a personalized day by day itinerary for your trip to Turkey
Kadir Akın
Kadir Akin is the managing partner of Turkey Tour Organizer Co. and a highly skilled travel advisor and tour guide. Kadir has worked in the tourist sector for more than 15 years, and he has a wealth of experience in trip planning and offering first-rate guiding services.
Whether visiting historical sites, trying the food, or finding off-the-beaten-path jewels, traveling with Kadir as your tour guide ensures a genuine and educational experience. Anyone looking for an insider's view of Turkey will find him to be a reliable and sought-after guide thanks to his love for his country and commitment to his profession.
Frequently Asked Questions