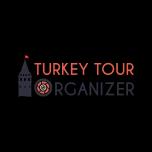 Where is Harput Castle?
Harput castle is named after the Harput district of modern-day Elazig province in the east of the Republic of Turkey. Similar to the present day, Malatya, Elazig, and similar highlands were important wine production sites to the Urartians who ruled the east of Anatolia from the 9th Century BCE to the 6thCentury BCE. They built the castle of Harput overlooking the Elazig plains to guard their land and the caravans on their way to Cappadocia. Today, Elazigcity is easily accessible with a flight from Istanbul and only takes 1,5 hours to drive from nearby Malatya city. This route from Malatya to Van is slowly becoming a popular tourist itinerary thanks to the various hidden jewels like the Castle of Harput.
Milk Castle
It is believed that people used milk in the mortar of the castle due to the lack of water because of drought. This is one of the various myths of the Harput Castle. Structures like this always come with legendary stories as we always need something to encourage us to erect such big structures in very challenging spots. When you climb to the walls of the Harput Castle and look down to Elazigcity and wide East Anatolian plains, you will create your own legendary story as well.
History of the Harput Castle
Harput Castle was built by the Urartians who ruled the Eastern part of modern-day turkey in the 8th Century BCE. Harput was placed on sheer rocks overlooking the Elazig plains which were important wine production sites to the Urartians. They were very talented miners and farmers despite the unforgiving landscape of Eastern Anatolia and took advantage of many rivers and streams flowing to the biblical and legendary Euphrates and Tigris rivers. A trading route coming from Sardis city in the west passed through Urartian land to Persia and the castle of Harput was just one of them to protect the high volume of business going on in that route. However, Persians wanted to control those rich lands as well and they took down the communities that were weakened by the Meds from the Middle East. Harput carried on its importance from the Urartians to the Ottomans. Persians, Romans, Arabs, and Turks knew that Harput was a strategically important outpost around Elazig and conquered the castle one by one. Many Turkish municipalities contributed to the appearance of Harput Castle we see today. Ottomans took over the control of the area in the 16th Century and left the last traces on the castle. Archaeological expeditions carried on the castle today are very important as it is mainly focused on the Ottoman Heritage of the Harput Castle. During the excavations done from 2005 to 2009 many Ottoman relics were found inside the inner and outer part of Harput Castle. The last impressive discovery was the tunnels carved into the natural rocks which were reaching chambers that were used as dungeons. Today, Harput Castle and its environs are full of ancient and old structures which is like a journey to the Medieval and Ottoman ages.
------------------------------------
Would you like us to tailor you a private itinerary including Harput Castle? Benefit from our expertise. We offer tailor-made tours to Turkey for all interests and desires, from romantic honeymoons and scenic self-drive road trips to photo tours with experienced photographers and cultural tours in major destinations. We arrange everything for your Turkey Tours, including hotel bookings, airport transfers, guided tours, and top-notch experiences. We want you to have a great time in Turkey and make sure your trip is a memorable one as we have escorted so many tours in Turkey personally. Imagine dealing with only one person for all your travel details, receiving customized itineraries and recommendations which will suit exactly your travel interests. Contact Turkey Tour Organizer to get a personalized day-by-day itinerary for your trip to Turkey.
Erkan Dülger
Erkan Dulger, a seasoned expert in the travel and tourism sector, has devoted more than 17 years of his life to planning wonderful journeys for people all over the world. Erkan has made a great career as a travel consultant and prosperous business owner. He was born with a deep enthusiasm for exploration and a desire to introduce people to beautiful places.
Erkan traveled to the United States in search of knowledge and practical experience, where he spent four years honing his craft while working at various hotels. He was able to better comprehend the complexities of the travel industry as well as the various demands and expectations of travelers thanks to this priceless experience.
Erkan had always dreamed of starting his own travel business, one that would reflect his passion for crafting extraordinary travel experiences. Erkan founded his own travel company in 2015 after realizing his dream via intense determination and strong faith in his abilities.
Frequently Asked Questions