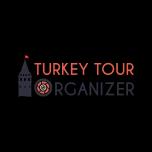 Hatay - City of Gastronomy
Hatay had various names in the past. Almost all civilizations of Anatolia left traces in Hatay. People are more familiar with its Greek name Antioch. That name still survives in Turkey as Hatay is just another province that has two official names. Don't be surprised to see Hatay and Antakya on the way. While the history of the original settlement of Hatay - Antioch goes back to the Bronze Age, recent discoveries in the coast of Hatay province unveil traces of people migrating into Anatolia more than 75 thousand years ago. Hatay city was home to Akkads, Meds, Hittites, Babylonians, Urartians, Assyrians, Seleucids, and the Romans. The most prosperous times of Hatay were under the Seleucid and Roman empires. Today, Hatay is a very colorful city attracting tourists from all over the world.
Where is Hatay?
Hatay is the southernmost city of Turkey. The province borders Syria in the south and in the east. The Mediterranean sea is on the west and Adana province is on the north. The easiest way to get to Hatay is by plane. Hatay airport has direct flights from Istanbul, Ankara, Izmir, and Antalya every day. That makes Hatay an easily accessible and convenient city to start a comprehensive southeastern Turkey tour. Popular southeastern cities such as Adana and Gaziantep are approximately 2 hours away from Hatay city center. It is easy to get to Hatay but hard to say goodbye to its rich history and more importantly its phenomenal kitchen.
What to see in Hatay?
Hatay - Antioch was home to many civilizations and has a great history. The most important site in Hatay is the Church of Saint Peter. It is believed to be the first church carved into rocks in the world. The cave and the garden were home to hundreds of graves. The structure you will see today is dating back to the first crusaders. When they captured Antioch in 1098, they erected two arches to the facade of the cave. Today's arches and vaults are dating back to 1863 and were funded by Napoleon III. The Church of Saint Peter was declared as a pilgrimage point by Pope VI Paul in 1963. On the way to the church stands the biggest Roman mosaic museum of the Republic of Turkey. Antioch was a metropolis in Roman times with a population exceeding 200 thousand. The wealthy Romans and high-ranked officials decorated their penthouses with phenomenal mosaics which are neatly exhibited at The Museum of Archaeology of Hatay. You can spend a half-day in this museum if you love history. You should spare a full day on foot to the old town of Hatay - Antioch. You need to see the Habibi Najjar Mosque, Roman Orthodox Church, Orontes river, and the old bazaars in Uzuncarsi. Old tea houses or new coffee houses are scattered through the old town for your short breaks.
What to eat in Hatay?
Tour to Hatay is a gastronomic escape. Various cultures left their traces in the kitchen of Hatay. The most distinguished flavors of Hatay kitchen come from zahtar, chickpeas, and tahini. Either fresh or powder, zahtar is on the table at breakfast, lunch, and dinner. Wood oven bakeries produce different types of pide bread throughout the day. There are small restaurants serving dips like hummus, fava beans, and a paste made from red pepper, yogurt, and walnuts. Tepsi (tray) kebab is the most popular main course of Hatay city. You can find a butcher preparing you a kebab on a tray and throw it into the oven to serve in a few minutes. The products of Hatay are so diverse that you can even find sweet potatoes on the food trays of street vendors. There is a great number of different types of appetizers coming at the kebab houses in Hatay. My favorite is kunefe dessert. Turkish noodles are stuffed with nonfat white cheese horizontally on a thin plate that is cooked on the fire. They use warm syrup to sweet this phenomenal middle eastern delicacy. Pomegranate sauce dressing the salads, tahini giving the texture to the dips, and zahtar with a distinguished flavor are important characteristics of Hatay cuisine.
------------------------------------
Would you like us to tailor you a private itinerary including Hatay? Benefit from our expertise. We offer tailor-made tours to Turkey for all interests and desires, from romantic honeymoons and scenic self-drive road trips to photo tours with experienced photographers and cultural tours in major destinations. We arrange everything for your Turkey Tours, including hotel bookings, airport transfers, guided tours, and top-notch experiences. We want you to have a great time in Turkey and make sure your trip is a memorable one as we have escorted so many tours in Turkey personally. Imagine dealing with only one person for all your travel details, receiving customized itineraries and recommendations which will suit exactly your travel interests. Contact Turkey Tour Organizer to get a personalized day-by-day itinerary for your trip to Turkey.
Erkan Dülger
Erkan Dulger, a seasoned expert in the travel and tourism sector, has devoted more than 17 years of his life to planning wonderful journeys for people all over the world. Erkan has made a great career as a travel consultant and prosperous business owner. He was born with a deep enthusiasm for exploration and a desire to introduce people to beautiful places.
Erkan traveled to the United States in search of knowledge and practical experience, where he spent four years honing his craft while working at various hotels. He was able to better comprehend the complexities of the travel industry as well as the various demands and expectations of travelers thanks to this priceless experience.
Erkan had always dreamed of starting his own travel business, one that would reflect his passion for crafting extraordinary travel experiences. Erkan founded his own travel company in 2015 after realizing his dream via intense determination and strong faith in his abilities.
Frequently Asked Questions