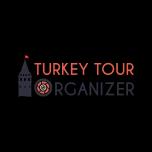 Haydarpasa Railway Station
Haydarpasa Train Station, located on the dock in Kadikoy, started construction on May 30, 1906, during the Ottoman Sultan Abdulhamit II reign. It was completed and put into service on May 19, 1908, by two German architects and 1500 Italian stonemasons. Sultan Selim III decided to call the district and its vicinity Haydarpasa, as a gesture to Haydar Pasha, who contributed a lot in constructing the Selimiye Barracks bearing his name. Therefore, the station building became known as Haydarpasa.
The construction of the building was carried out by a German company named Anadolu Baghdad. Besides, with a German initiative, a breakwater was built in front of the station, and facilities were built to load and unload the commercial goods of the wagons coming from or going to Anatolia. Besides, silos were built to store the commercial goods carried by trains from and to Anatolia.
The station building, which is the first place where most travelers meet with Istanbul and that magnificent view, is actually a classic German architectural example. A bird's eye view shows that the building is shaped like a letter "U" with one long leg and the other short. There are large and high ceilinged rooms in the building.
Both branches of the "U" shaped corridors where the rooms are located are on the land side. The interior space creates the inner courtyard. The building was built on 1,100 wooden piles, each 21 meters long. These piles were driven with the technology of the early 1900s, that is, with a steam ram. The main structure of the building rises on the pile grid placed on these piles.
The very solidly built station building is unlikely to be damaged even in a severe earthquake. The roof of the building is wooden and made in the form of a 'steep roof,' a style often used in classical German architecture.
Perhaps one of the most striking but unfortunately bad memories in the history of Haydarpasa Station is the sabotage organized by a British spy on September 6, 1917. As a result of the British spy's sabotage in the ammunition wagons waiting at the station, a big explosion occurred, and a fire broke out. Hundreds of soldiers on the trains suffered greatly from this explosion and the fire that broke out. It is even told that the windows of houses in Kadıkoy and Selimiye were broken due to the explosion's violence.
------------------------------------
Would you like us to tailor you a private itinerary, including Haydarpasa Railway Station? Benefit from our expertise. We offer tailor-made tours to Turkey for all interests and desires, from romantic honeymoons and scenic self-drive road trips to photo tours with experienced photographers and cultural tours in major destinations. We arrange everything for your Turkey Tours, including hotel bookings, airport transfers, guided tours, and top-notch experiences. We want you to have a great time in Turkey and make sure your trip is a memorable one as we have escorted so many tours in Turkey personally. Imagine dealing with only one person for all your travel details, receiving customized itineraries and recommendations which will suit exactly your travel interests. Contact Turkey Tour Organizer to get a personalized day by day itinerary for your trip to Turkey
Erkan Dülger
Erkan Dulger, a seasoned expert in the travel and tourism sector, has devoted more than 17 years of his life to planning wonderful journeys for people all over the world. Erkan has made a great career as a travel consultant and prosperous business owner. He was born with a deep enthusiasm for exploration and a desire to introduce people to beautiful places.
Erkan traveled to the United States in search of knowledge and practical experience, where he spent four years honing his craft while working at various hotels. He was able to better comprehend the complexities of the travel industry as well as the various demands and expectations of travelers thanks to this priceless experience.
Erkan had always dreamed of starting his own travel business, one that would reflect his passion for crafting extraordinary travel experiences. Erkan founded his own travel company in 2015 after realizing his dream via intense determination and strong faith in his abilities.
Frequently Asked Questions