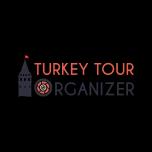 **Highlights of Cappadocia**
You can find broad information about Cappadocia on the internet. However, majority of the tour itineraries are approximately same. Those itineraries are flowing three major routes. In those three days, a traveler is able to see the most important attractions in Cappadocia. On the other hand, average overnight of a tourist is 1,5 nights in Cappadocia. That means, majority of the tourists are only taking one tour during their stay. As we workhard to finance our journeys, we need to fit the best and the most to our itineraries. The luckiest are the photographers working for leading papers or magazines of the world. These companies usually don't buy their photographers a return ticket since you never know when you can make the perfect picture. Most of our guests are planning their vacations weeks before their arrival. We build them the most convenient itinerary according to their interests. Photographers and nature walkers love spending a week in Cappadocia. Culture vultures have a big list to see in the whole country so they spend relatively less time in the region. There are also tourists with limited time in Turkey. Businessman traveling with their families, people joining to conferences in Istanbul or tourists using Istanbul for a connection flight may not be aware of Cappadocia. If you have an extra day to spend around Istanbul, you can consider doing a tour to Cappadocia covering the must see attractions. If well planned, adaily Cappadocia trip from Istanbul can give you thefeeling of our poetic region. Would you like to learn how? Here is a list of thingsevery traveler must see in Cappadocia;
All above can be seen in 5 hours without any problems and racing against the time. For the underground city though, it is better to use Ozkonak Underground City which is closer to theattractions in above list. This will save time to see one or more things to enhance your one day in Cappadocia. According to your arrival and departure airport, any tour guide in Cappadocia can create a nice driving route for the above list so you can see the must see sites of Cappadocia in your limited time. Besides, if you have more than five hours, you can add these sites below to your itinerary and enjoy a nice cup of Turkish coffee and breathtaking views of poetic Cappadocia landscape.
If you want to spend the extra hours in a better way than just sitting and drinking coffee in a viewpoint surrounded by other tourists, I recommend you to visit the Zelve Open Air Museum. It is a big and well preserved ancient settlement. It is similar to Devrent - Imagination Valley as they are sitting on the same type of iron rich ignimbrites. However, Zelve Open Air Museum is 3 times bigger than Imagination Valley and used to have a village in it. The mosque, stalls, wineries and the grinding stone are still visible today and remain intact as if people has just left the village. Republic of Turkey relocated the Turks living there as the valleys lacked sewage system, running water and electricity. People were moved to a new village in between Imagination Valley and Zelve Open air Museum today. You can rejuvenate in one of the cafes of Zelve Open Air Museum with a fresh pomegranate of orange juice before driving back to the airport for a flight back to Istanbul.
------------------------------------
Would you like us to tailor you a private itinerary to the Highlights of Cappadocia? Benefit from our expertise. We offer tailor-made tours to Turkey for all interests and desires, from romantic honeymoons and scenic self-drive road trips to photo tours with experienced photographers and cultural tours in major destinations. We arrange everything for your Turkey Tours, including hotel bookings, airport transfers, guided tours, and top-notch experiences. We want you to have a great time in Turkey and make sure your trip is a memorable one as we have escorted so many tours in Turkey personally. Imagine dealing with only one person for all your travel details, receiving customized itineraries and recommendations which will suit exactly your travel interests. Contact Turkey Tour Organizer to get a personalized day by day itinerary for your trip to Turkey.
Erkan Dülger
Erkan Dulger, a seasoned expert in the travel and tourism sector, has devoted more than 17 years of his life to planning wonderful journeys for people all over the world. Erkan has made a great career as a travel consultant and prosperous business owner. He was born with a deep enthusiasm for exploration and a desire to introduce people to beautiful places.
Erkan traveled to the United States in search of knowledge and practical experience, where he spent four years honing his craft while working at various hotels. He was able to better comprehend the complexities of the travel industry as well as the various demands and expectations of travelers thanks to this priceless experience.
Erkan had always dreamed of starting his own travel business, one that would reflect his passion for crafting extraordinary travel experiences. Erkan founded his own travel company in 2015 after realizing his dream via intense determination and strong faith in his abilities.
Frequently Asked Questions