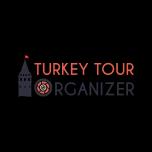 Common Place of worship for believers \- House of the Virgin Mary
In the House of Virgin Mary, declared holy by the Vatican, Muslims, and Christians from all over the world pray and made offerings to fulfill their pilgrimage.
Jesus was 33 years old when the Romans in Jerusalem crucified him. Before Jesus gave his last breath, he handed over his mother to his close friend St Jean. Saint Jean thought Jerusalem could be dangerous for the Virgin Mary and brought her to Ephesus, one of the famous cities (33 AD). Since Ephesus was under the Romans' rule, he hid Mary in the forest on the back slope of Bülbül Mountain and built a house. It is said that Saint-Jean also wrote his Bible here. His grave is in the Saint-Jean Basilica in Selçuk. It is rumored that the Virgin Mary also lived to the age of 101, and her grave is in the north-east of Panayır Mountain.
How the Virgin Mary's house was discovered?
The discovery of the House of Virgin Mary, located in Bülbül Mountain near the ancient city of Ephesus in Selçuk district of İzmir, begins with the dream of a peasant woman named Anna Katharina Emmerick (1774-1824), who never came to Ephesus. The dreams follow each other, and she says that the House of Virgin Mary is on the mountain behind Ephesus, seeing both Ephesus and the sea, there is cool spring water. Sister Katerin, who never left Germany, collects all these dreams in a book. The book named "The Life of the Holy Virgin" attracts great attention in the Christian world. Based on this book, the Vatican begins to search for the Virgin Mary's house in 1881.
Ten years later, the Director of Izmir French College and a Hebrew expert, Lazarist Priest Eugene Poulin, who knows Jewish traditions well, reviews Katharina Emmerick's book and decides to organize a trip to Ephesus. He assigned two priests and two Catholics, although he did not go.
On July 27, 1891, four people set out. They seek help from a person named Mustafa, who knows the area well in Ephesus. However, a while ago, an Armenian Catholic priest claimed to have found something in Değirmendere, so instead of Ayasuluk (Selçuk), they wander from Aziziye (Çamlık). When they arrived at the Orthodox monastery in Değirmendere, the head of the delegation, Mr. Jung, told the priest, "Where did the Virgin Mary die?" he asks. In return, he gets the answer "in Jerusalem.
Since the Değirmendere trip did not bring any positive results, the four searchers decided to stay overnight in Kuşadası and continue their research the next day, starting from Ayasuluk with a compass in their hands and counting Katharina Emmerick's book as a guide. On July 29, 1891, towards 11:00 am, they arrived tired in a small plateau where tobacco was planted. Since they are thirsty, they want water from women working in the fields. They receive the answer, "We have no water left, but go to the monastery, and you will find water there." With a sign, they point to a heavily ruined house.
After quenching their thirst, four researchers look around and are confused. The ruined house, the mountain behind the house, the sea in front of them. The very depiction of the house of Mary by Katharina Emmerick. Katharina Emmerick wrote that from the top of the mountain, the slope where the House of Virgin Mary was located, Ephesus and the sea were visible. They ran from the hill to hill for two days, but Ephesus and the sea were not visible from anywhere other than the top of the mountain where the House of Virgin Mary is located. Thus, they return to İzmir and begin to tell joyfully that they have found Mary's House.."
When was the first great sacred ritual?
The first sacred ritual and visit at the House of Virgin Mary, which was declared a pilgrimage place by the Vatican, took place on 20 May 1896 with six hundred people. These visits are repeated regularly after the restoration works started in 1951. The visits of Pope Paul VI on 26 July 1967, Pope Jean-Paul II on 30 November 1979, and Pope Benedict XVI on 29 November 2006 further increased the importance of the Virgin Mary House. Every year, two mass-attended rituals are held, the first for Christians living in Izmir on the last Sunday of May, and the second on August 15 at 10.30 in the morning.
------------------------------------
Would you like us to tailor you a private itinerary including the House of the Virgin Mary? Benefit from our expertise. We offer tailor-made tours to Turkey for all interests and desires, from romantic honeymoons and scenic self-drive road trips to photo tours with experienced photographers and cultural tours in major destinations. We arrange everything for your Turkey Tours, including hotel bookings, airport transfers, guided tours, and top-notch experiences. We want you to have a great time in Turkey and make sure your trip is a memorable one as we have escorted so many tours in Turkey personally. Imagine dealing with only one person for all your travel details, receiving customized itineraries and recommendations which will suit exactly your travel interests. Contact Turkey Tour Organizer to get a personalized day by day itinerary for your trip to Turkey.
Erkan Dülger
Erkan Dulger, a seasoned expert in the travel and tourism sector, has devoted more than 17 years of his life to planning wonderful journeys for people all over the world. Erkan has made a great career as a travel consultant and prosperous business owner. He was born with a deep enthusiasm for exploration and a desire to introduce people to beautiful places.
Erkan traveled to the United States in search of knowledge and practical experience, where he spent four years honing his craft while working at various hotels. He was able to better comprehend the complexities of the travel industry as well as the various demands and expectations of travelers thanks to this priceless experience.
Erkan had always dreamed of starting his own travel business, one that would reflect his passion for crafting extraordinary travel experiences. Erkan founded his own travel company in 2015 after realizing his dream via intense determination and strong faith in his abilities.
Frequently Asked Questions