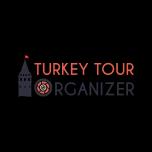 How to get treated like Sultans in a Turkish Bath
By reading the blogs on the internet about the Turkish bath, it may look like a challenging experience since you are basically getting naked in between people you don't know. There is also a person washing, massaging and cleaning you during your stay and it feels different than the spa you are used to back home may be because of the language barrier. But when you start enjoying the place, you don't really mind a big bearded guy giving strict orders like 'Go' or 'Come'.
Turkish baths are evolved Roman baths and a touch of a Sauna which makes it easier to perspire during your stay in the bath. Roman Baths had four different chambers to change,for a hot shower, warm shower and a cold pool. You would put on your new fancy clothes and continue to agoras or temples or theaters clean. Turkish Baths had the same function of cleaning but trade or politics was not discussed much like the Roman examples. Washing became quicker than the Roman Baths as well that the process was undress, get washed, dress and leave. In the Seljukian times the baths first started to be added to the caravanserais for civil use and developed with the Ottomans especially in the cities. Villagers and farmers living in the rural areas would definitely visit a Turkish bath when they visited a city nearby even in the 60s of Republic of Turkey. Those complexes are also important for the society because of cleaning being one of the five pillars of Islam. Especially before the Friday service, man would go to the Turkish baths and made sure they were totally clean from the outside for the important weekly religious ceremony making Friday an outer and an inner sanctifying day.
Turkish Baths were available for man and woman in different days and none of them were shared during the history same as the Romans did. However, Turkish people dragged the bath more into their traditions and Turkish Baths became venues for people especially before the marriages. Before the wedding day, groom would took his friends to the Turkish Bath where they would eat, drink, sing and dance but especially do practical jokes to the groom that he will never forget and revenge those other single blokes that will have to experience the same thing. The most common one is basically throwing hot and cold water at a row underneath the towel wrapped to the groom's body. Consider yourself lucky if you come across one those meetings and enjoy the food the youngsters have.
Turkish baths were more important for women since it was used like a way to find a daughter in law. During the process of the arranged marriages, both families' ladies would meet in the Turkish bath, get to know each other and also the mother would stalk the body of her future daughter-in-law. It is not very common today because of an internationally known fact.
What to expect?
4 things above are standard in all Turkish baths throughout Turkey and a service like that may not cost more than 25 $ per person. However, tourism still evolves the Turkish bath complexes and there are ones like the spas you are used to back home with a touch of a traditional Turkish bath.
What not to expect?
You don't need to bring soaps or bathing suits from the outside. You will have a locker to put your stuff and lock everything in and a wristband to carry the key. A cotton towel called 'Pestamal' is given to wrap your body which will absorb while you perspire on top of the big hot round marble elevation in the middle of the bath. That is the Sauna touch to theTurkish baths. Dry hot air in the structure makes your dead skin softer in a short time for the 'Tellak'. This is the person working in the Turkish baths and they scrub your body, give a soap massage and wash you up which feels like you are beaten because of the tradition. Don't you worry and think that the tellak has personal issues for you, as a Turkish, we also give money to be treated like that. Just follow their instructions and pamper yourself. In the end, you may relax a little bit more in the changing room and fresh up with cold beverages which is a new thing for the Turkish baths and bringing a pair of clean underwear is recommended not to need a shower when you get back to your hotel. Also, long sleeves or a light jacket is good to have even in summer not to catch cold and use medication during the rest of your trip.
No, they don't wash your private parts, tellak will leave you alone for that…
------------------------------------
Would you like us to tailor you a private itinerary, including a Turkish Bath? Benefit from our expertise. We offer tailor-made tours to Turkey for all interests and desires, from romantic honeymoons and scenic self-drive road trips to photo tours with experienced photographers and cultural tours in major destinations. We arrange everything for your Turkey Tours, including hotel bookings, airport transfers, guided tours, and top-notch experiences. We want you to have a great time in Turkey and make sure your trip is a memorable one as we have escorted so many tours in Turkey personally. Imagine dealing with only one person for all your travel details, receiving customized itineraries and recommendations which will suit exactly your travel interests. Contact Turkey Tour Organizer to get a personalized day by day itinerary for your trip to Turkey.
Serdar Akarca
Since 2008, Serdar Akarca, a highly accomplished Senior Software Engineer, has significantly contributed to a number of projects. He inevitably ran across his friend Erkan because of his unwavering desire for traveling to new places and immersing himself in other cultures. Together, they established Turkey Tour Organizer Co., where Serdar is in charge of running the business's website and social media pages.
Beyond his technical abilities, Serdar has a genuine curiosity to experience various cultures and a strong interest in travel. His dedication to exhibiting Turkey's beauty and giving tourists an amazing experience across the nation's great destinations is motivated by this passion.
Frequently Asked Questions