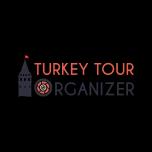 How to tour Cappadocia in this heat?
Finally Cappadocians are able to warm up a little. The weather has been surprising in the first half of July and made all of us think that summer will never come. After a chilly June and first half of July, it looks like we are heard. However, temperatures are usual, it is just unusual to have them that late. Even though the weather can be hot, you can still enjoy this region since the sun sets late in summer.
You are around 12 meters above the sea level in Philadelphia but here in Cappadocia, you are around a hundred times higher yet you are in the middle of Turkey with a dry weather. This has advantages and disadvantages. You may feel pretty comfortable shaded and watching the poetic landscape of Cappadocia however sun will slowly burn you down which can only be avoided by a sun screen.
How to tour Cappadocia then?
No worries. No matter how many days you have in Cappadocia, here are the tips to cover the highlights. Must see and do things in Cappadocia reigon;
It looks like a very big list but it can be done in a day. You definitely need an overnight in Cappadocia for a hot air balloon flight and even if you are leaving on that day, you can do the list right afterward. If you have only one day in Cappadocia after the hot air balloon flight, meet your guide right after the breakfast you will have at your hotel around 7 am. Hit the road by 9 am to do a little walk in Red or Rose valleys and continue to Monks valley to see beautiful fairy chimneys. Continue to the underground city of Ozkonakwhich is closer than the others and have lunch in one of the local restaurants in Avanos town on the way to the Goreme Open Air Museum. You will be done by 5pm and will have adequate time to catch your flight to your next destination.
If you have a longer time frame for Cappadocia, that makes everything easier and also more flexible. You can add some off the beaten sites to the above list like Keslik Monastery and Sobessos excavation site. You can also shift Ozkonak underground city to Kaymakli underground city for a longer experience. After your hot air balloon flight, rest a little bit at the hotel and depart to the Goreme open air museum before lunch. Enjoy lunch in Goreme or Avanos towns and spend some time in one of the rock carved pottery workshops. Spend the afternoon in the monks valley and finish the day in Red and Rose valleys to walk a little bit and do a sunset with a cool white wine.
Start your second day going of the beaten. Drive down south of Cappadocia and explore the old Greek village of Mustafapasa and the hidden monastery; Keslik. Sobessos excavation site will be an interesting stop on the way to the Underground City of Kaymakli. Have lunch in Nevsehir or Uchisar towns before you drive to Ortahisar town to spend some time at leisure in the old town and give a visit to the Culture Museum for it's a close-air museum :)
With a flexible guide, it is possible to get back to your hotel for a siesta. Either on your own or with a private guide, you can still enjoy Cappadocia does not matter how hot it is here...
------------------------------------
Would you like us to tailor you a private itinerary, including a relax tour program in Cappadocia? Benefit from our expertise. We offer tailor-made tours to Turkey for all interests and desires, from romantic honeymoons and scenic self-drive road trips to photo tours with experienced photographers and cultural tours in major destinations. We arrange everything for your Turkey Tours, including hotel bookings, airport transfers, guided tours, and top-notch experiences. We want you to have a great time in Turkey and make sure your trip is a memorable one as we have escorted so many tours in Turkey personally. Imagine dealing with only one person for all your travel details, receiving customized itineraries and recommendations which will suit exactly your travel interests. Contact Turkey Tour Organizer to get a personalized day by day itinerary for your trip to Turkey.
Serdar Akarca
Since 2008, Serdar Akarca, a highly accomplished Senior Software Engineer, has significantly contributed to a number of projects. He inevitably ran across his friend Erkan because of his unwavering desire for traveling to new places and immersing himself in other cultures. Together, they established Turkey Tour Organizer Co., where Serdar is in charge of running the business's website and social media pages.
Beyond his technical abilities, Serdar has a genuine curiosity to experience various cultures and a strong interest in travel. His dedication to exhibiting Turkey's beauty and giving tourists an amazing experience across the nation's great destinations is motivated by this passion.
Frequently Asked Questions