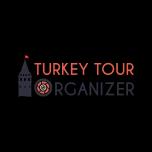 Where is Ihlara Valley?
Ihlara Valley is located eighty kilometers away from Goreme, Cappadocia. Since Goreme is approximately the same distance to all centrally located Cappadocia towns, you can add a few kilometers if you will be driving from Urgup, Avanos, or Ortahisar towns. That journey will take slightly over one hour to reach Ihlara Valley. The Valley is fourteen kilometers long. It was created by the Melendiz Stream running through the valley. Soft volcanic ignimbrites were eroded by water for thousands of years. Superficial erosion of running water created a meandering valley whose width changes from 70 to 150 meters while depth changes from 100 to 150 meters. Thanks to the microclimate in the Valley, the stream never freezes in winter. It is surrounded by various types of trees such as walnuts, poplars, weeping willows, various fruit trees and surprisingly pistachios. The valley's landscape of the valley and the huge Christian heritage carved on the sheer walls make it a trendy tourist attraction.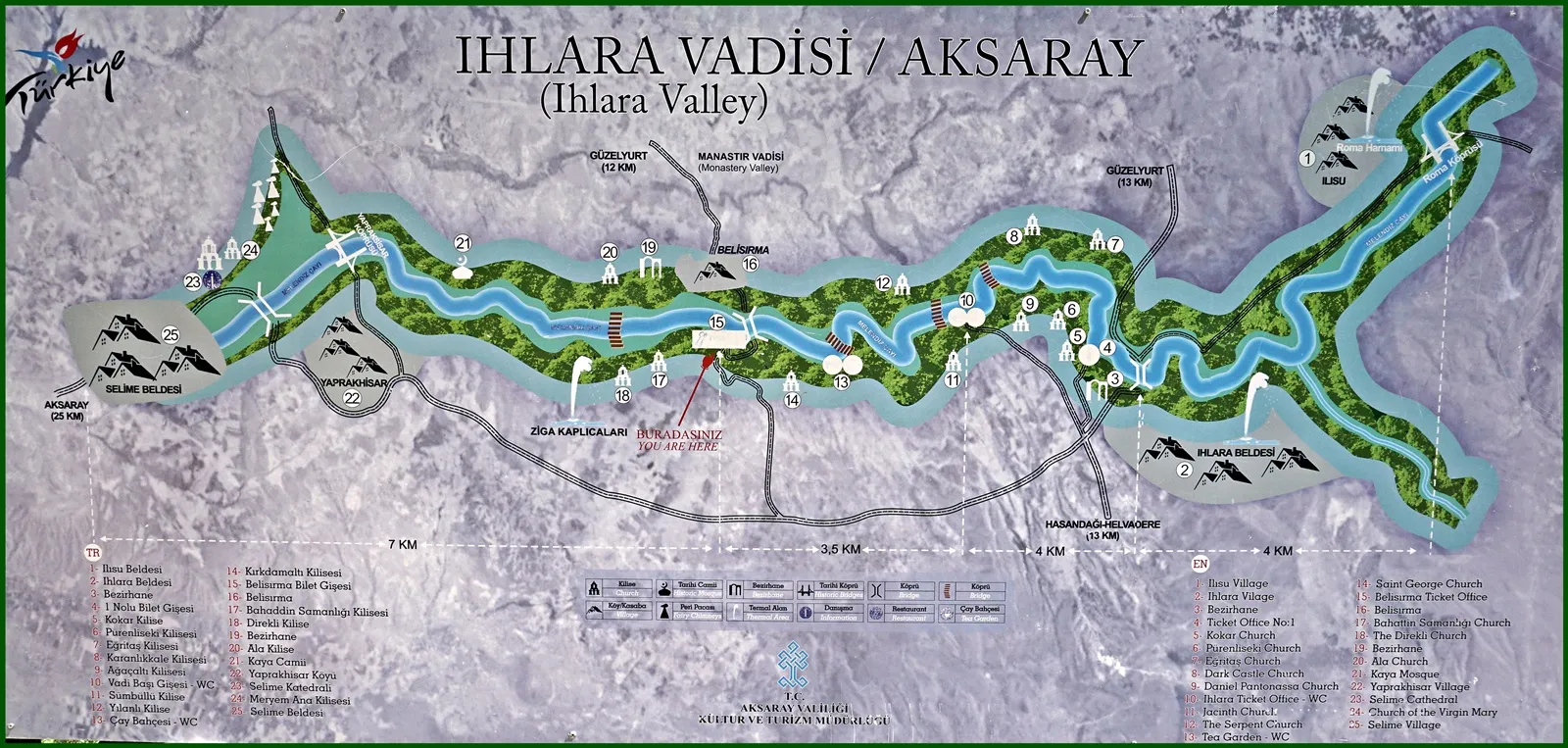 How to hike in Ihlara Valley?
There are three settlements established in Ihlara Valley. Ihlara town is in the beginning, while Belisirma is located in the middle and Yaprakhisar in the end. Bird flight length of the valley from Ihlara to Yaprakhisar is 8 kilometers, but the walking trail is 13 kilometers between Ihlara and Yaprakhisar towns. The first alternative is the most popular walking route of Ihlara Valley among the tourists. There is an entrance in between Ihlara and Belisirma Towns. You can park your car on top of the valley and take 426 steps to reach the bottom. Agacalti and Snake Churches are at the end of the stairs, which has impressive frescoes. In one and half hours of walking in the bottom of the valley next to the Melendis Stream, you will arrive at Belisirma Town, where you can have lunch and rest before your next stop. As the beginning and end of this trail are different, you need to be part of a group or have a designated driver pick you up after your hike. If you are driving on your own, you can drive to Belisirma Village and make a detour in the valley as much as you like. Our best alternative is the whole valley from Ihlara to Yaprakhisar Village, a 13 Km walk. You will start from Ihlara and reach Belisirma after seven kilometers. You can take a break there and continue your journey to YaprakhisarVillage and complete the whole trail in Ihlara Valley. The whole walk-in IhlaraValley will take from 3 to 4 hours, depending on your fitness.
Things to do on the way to Ihara Valley
The most popular activity to do before visiting Ihlara Valley is visiting Kaymakli orDerinkuyu underground cities. The majority of Ihlara Valley tourists are joining group tours from centrally located Cappadocia towns. Kaymakli or Derinkuyuunderground cities are their second stop on the way to Ihlara Valley. Nar Crater Lake is a popular photo stop on the way as well. There are two volcanic mountains on the west of Ihlara Valley. Crater Lake of Nar and the thermal springs in the area are proofs of superficial volcanic activities. Yaprakhisar is located at the end of Ihlara Valley. There are stunning views from the outskirts of Yaprakhisar to the end of the Ihlara Valley. The Eastern wall of the valley lies in front of your eyesight, with impressive fairy chimneys in the middle of that view. Both ends of the Ihlara gorge are monasteries. WhileYaprakhisar village still uses most of the monastery caves in the Western Wall of Ihlara Valley, Culture and Tourism Ministry converted the end of the Eastern Wall to an open-air museum. You can spend an hour in Selime Monastery and visit a beautiful example of a hardly accessible, secure monastic settlement with churches, storages, wineries, kitchens, and early Christianity dormitories. Agzikarahan Caravanserai is only 25 minutes away from Selime Monastery on the way back to Cappadocia. It is an intact Seljukian Caravanserai which is located on top of the Silk Road. Please see our earlier post about a day in Ihlara Valley for more information about spending a day in the area.
------------------------------------
Would you like us to tailor you a private itinerary including Ihlara Valley? Benefit from our expertise. We offer tailor-made tours to Turkey for all interests and desires, from romantic honeymoons and scenic self-drive road trips to photo tours with experienced photographers and cultural tours in major destinations. We arrange everything for your Turkey Tours, including hotel bookings, airport transfers, guided tours, and top-notch experiences. We want you to have a great time in Turkey and make sure your trip is a memorable one as we have escorted so many tours in Turkey personally. Imagine dealing with only one person for all your travel details, receiving customized itineraries and recommendations which will suit exactly your travel interests. Contact Turkey Tour Organizer to get a personalized day by day itinerary for your trip to Turkey.
Serdar Akarca
Since 2008, Serdar Akarca, a highly accomplished Senior Software Engineer, has significantly contributed to a number of projects. He inevitably ran across his friend Erkan because of his unwavering desire for traveling to new places and immersing himself in other cultures. Together, they established Turkey Tour Organizer Co., where Serdar is in charge of running the business's website and social media pages.
Beyond his technical abilities, Serdar has a genuine curiosity to experience various cultures and a strong interest in travel. His dedication to exhibiting Turkey's beauty and giving tourists an amazing experience across the nation's great destinations is motivated by this passion.
Frequently Asked Questions