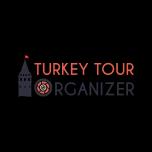 The construction of the palace was started in 1685 by Çolak Abdi Pasha, one of the Çıldır Atabeks, and was completed in 1784 (99 years) during the time of Küçük İshak Pasha, a descendant of the same lineage. Its architects are masters from Ahıska. The palace is 115x50 meters in size, consists of a terrace on the leveled Karaburun hill, two courtyards, and various building groups surrounding these courtyards. It is located on an area of ​​approximately 7 thousand 600 square meters in the East-West direction. Some parts are built as one, some parts are two, and some parts, including the basement, have three floors. The Palace has all the sections required for a palace (harem, harem rooms, soup kitchen, bathhouse, meeting rooms, entertainment places, courtroom, mosque, various service rooms, living rooms, butler and groom rooms, guard wards, prison, food storage, arsenal, etc.). Every room has a stove and cupboard places.
The entrance to the palace is on the eastern front, which is the most difficult to defend. Like the other doors leading to the courtyards, the monumental portal has the characteristics of Seljuk art with its relief, decoration, and rich plant motifs. The palace has a unique value in terms of history and art history.
The single-domed mosque gives the palace an interesting appearance, with its minaret built with two different colored stones. The tomb outside the mosque's qibla wall is decorated with geometric and floral motifs. On the northern façade of the palace, four wooden consoles protruding outwards, there is a winged dragon at the top, a lion under it, and human figures at the bottom, which is very interesting. The style and resemblance of the classical Ottoman architecture in the palace attract attention. The main principles of the Turkish palace tradition and architecture were followed. The building has several stages and reflects beauty and magnificence. It is understood that the pasha who made the palace work wanted to show his power against the environment and the Central State.
Inside the stone walls, the spaces show that the palace was heated by a central heating system, which resembles a central heating system. Ishak Pasha Palace, whose construction is the subject of many legends and stories, is the largest and most important architectural work built in Ağrı during the Ottoman period. Ishak Pasha Palace is a building in the character of Traditional Turkish Architecture and the form of Seljuk Architecture. In this group of buildings, besides the elements of Ottoman and Seljuk architecture, the effects of the Baroque Style of European art are also seen. It was made with the most modern and advanced understanding of the time and had Turkish cultural characteristics in general. An Ottoman Period Building İshak Pasha Palace is a masterpiece worth seeing with its magnificent private architectural structure, monumental crown gates, harem, selamlık, mosque, and hundreds of rooms.
It is not like a palace, but a living history in all its glory, a myth full of secrets. To understand it, one has to see it closely and travel. The architect of this magnificent building is unknown, so the public tells many legends about the palace's construction and history. While you are visiting the palace, your imagination moves as if you have seen the palaces of the fairy tale world, and what is told in legends comes to life one by one in the face of beauties. It is impossible not to admire this magnificent structure that resembles an eagle's nest and harmonizes with its surroundings.
------------------------------------
Would you like us to tailor you a private itinerary, including Ishak Pasha Palace? Benefit from our expertise. We offer tailor-made tours to Turkey for all interests and desires, from romantic honeymoons and scenic self-drive road trips to photo tours with experienced photographers and cultural tours in major destinations. We arrange everything for your Turkey Tours, including hotel bookings, airport transfers, guided tours, and top-notch experiences. We want you to have a great time in Turkey and make sure your trip is a memorable one as we have escorted so many tours in Turkey personally. Imagine dealing with only one person for all your travel details, receiving customized itineraries and recommendations which will suit exactly your travel interests. Contact Turkey Tour Organizer to get a personalized day by day itinerary for your trip to Turkey
Erkan Dülger
Erkan Dulger, a seasoned expert in the travel and tourism sector, has devoted more than 17 years of his life to planning wonderful journeys for people all over the world. Erkan has made a great career as a travel consultant and prosperous business owner. He was born with a deep enthusiasm for exploration and a desire to introduce people to beautiful places.
Erkan traveled to the United States in search of knowledge and practical experience, where he spent four years honing his craft while working at various hotels. He was able to better comprehend the complexities of the travel industry as well as the various demands and expectations of travelers thanks to this priceless experience.
Erkan had always dreamed of starting his own travel business, one that would reflect his passion for crafting extraordinary travel experiences. Erkan founded his own travel company in 2015 after realizing his dream via intense determination and strong faith in his abilities.
Frequently Asked Questions